L-Acoustics Kara Sound System Fits Everything at the Scottrade Center — From NHL Games to Concerts
The St. Louis Blues' home arena, the Scottrade Center, has a new L-Acoustics Kara audio system which covers the team's rabid 18,724 fans in hockey action.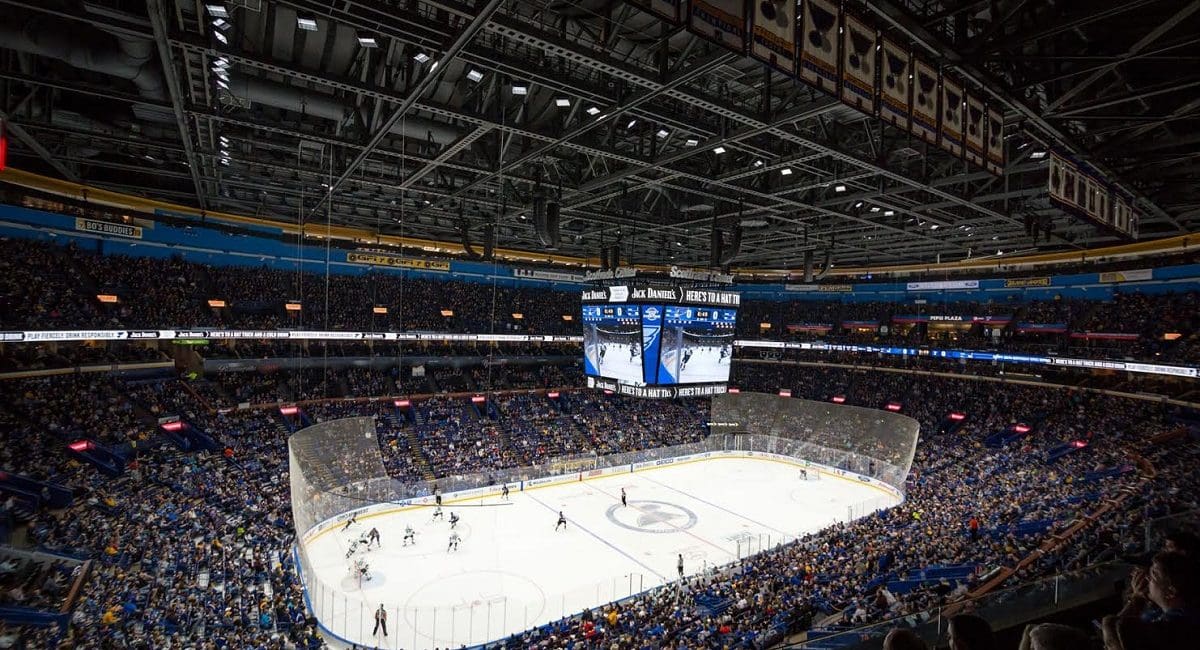 Providing audio support for the St. Louis Blues playoff push is the team's home building, Scottrade Center, and its new L-Acoustics Kara sound system.
Hosting a range of events besides NHL hockey, the Scottrade Center is home to basketball, concerts, pro wrestling, ice shows and more.
After finding the building's previous sound system not able to fully support the range of events happening in the arena, building management decided a new audio system was necessary.
Addressing the Scottrade Center audio needs, the Dallas-based consulting firm Idibri specified an L-Acoustics Kara system.
"Although L-Acoustics' K2 was initially specified and provide 6dB more SPL, Kara was eventually chosen because it was able to meet actual SPL requirements for the arena and a tighter budget, allowing funds to cover more aspect of the overall renovation," says Ben Cating, senior consultant and project manager, Idibri.
Scottrade Center L-Acoustics Kara Specs
The Scottrade Center's L-Acoustics Kara system is powered by 33 AVB-equipped LA4X and one LA12X amplified controllers. The system also includes 90 Kara loudspeakers and 36 SB18i subwoofers setup in six equal arrays of 15 Kara speakers and six SB18i subs.
Further augmenting the capabilities of the system are six ARCS IIs configured in two clusters of three. The ARCS II clusters are setup to sit face down for coverage during hockey games, ice shows and other special events.
The system has worked well enough to eliminate the need for speakers under the balcony, which were originally part of the system design.
Chip Self, president of Logic Systems Sound and Lighting, says the Scottrade Center did present his integration team with some installation challenges, but their experience with the Kara products enabled the company to overcome those obstacles.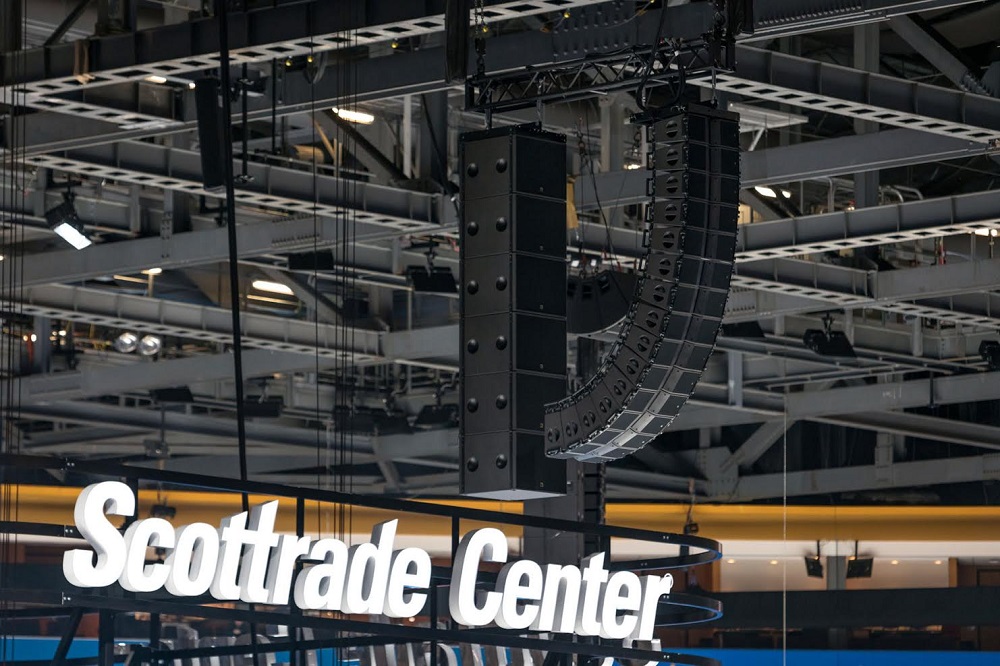 "The primary challenge was to place six arrays in very precise locations in a building with asymmetrical steel and a labyrinth of 10-foot diameter steel air ducts that always seem to be in exactly the wrong place," Self recalls.
"[The Kara system] was lighter, more powerful and required substantially less power than other systems. Since this project included a huge new scoreboard, which weighs much more than the original, the weight savings was very valuable to the building engineers, as it did not necessitate the addition of any new steel."
Since the building was undergoing other significant upgrades, Logic Systems Sound and Lighting had limited time in the Scottrade Center, which meant the company's installation of the system was under a tight deadline.
"Since the timeline was so very tight, we had limited access to the space," notes Self.
"Given lead times on equipment and other elements of the construction schedule, we were not able to start our work in earnest until there were less than 60 days to complete the entire project. To compensate for that, we did a great deal of pre-configuration and pre-assembly off site. I believe that made a huge difference in getting the project complete on time and on budget."
Feedback on the System: Resoundingly Positive
Once the construction and installation of the new electronics was completed, Alex Rodrigo, vice president and arena general manager, Scottrade Center Group, was pleased with the results.
"Last year's renovations required a high level of expertise, precision and commitment, and I can't imagine working with anyone better than Ben from Idibri, Chip from Logic Systems and the L-Acoustics team," emphasizes Rodrigo.
Read Next: Electronic Duo ODESZA Deploys Unique L-Acoustics L-ISA Live System
"This project was our 'Mount Everest,' and the team not only reached the summit, but [they] did it in such a professional and knowledgeable way that it was an enormous amount of fun.
"Our fans and guests are now more engaged than ever and truly blown away by the difference the new sound system has made. This project has dramatically improved Scottrade Center's sports and entertainment fan experience for years to come."