Shure Unveils IntelliMix Room Audio Processing Software, Major Firmware Update At ISE 2020
Shure's ISE 2020 releases feature software-based DSP that doesn't require additional special hardware and compatibility enhancements for Cisco, Zoom, Teams.
Leave a Comment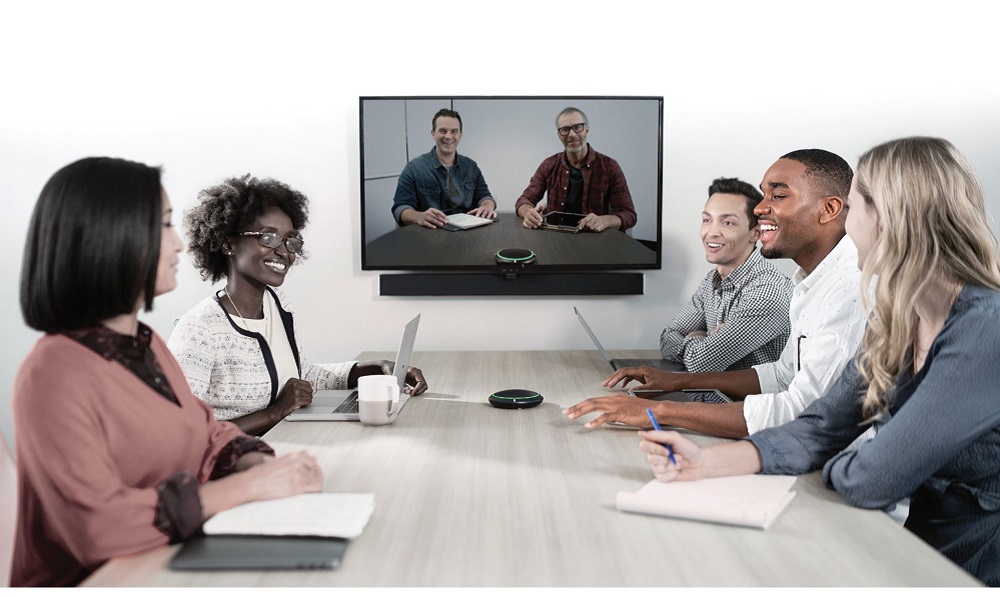 Audio manufacturer Shure is changing the audiovisual conferencing game at ISE 2020 (Booth # 3-B100) with the IntelliMix Room audio processing software for Windows 10 and a major firmware update that adds functionality for multiple products in its Networked Systems portfolio.
IntelliMix Room
Shure calls its IntelliMixRoom a "game-changer" for audiovisual conferencing. It's the first audio processing software for Windows 10 PCs fully optimized for use with Shure's networked system microphones, the company says.
The product is a software-based digital signal processing program that doesn't require additional special hardware and only requires minimal customer setup.
According to Shure, IntelliMix Room can reduce the cost and footprint required to deploy premium AV conferencing solutions and can be deployed to in-room Windows 10 PCs and meeting control devices already in place to run popular software-based AV conferencing systems.
For integrators, this means they can install more rooms, more easily, more consistently and more cost-effectively than traditional hardware-based DSP solutions.
"As AV integrators are well aware, most client complaints about the quality of a video conference is related to audio," saysi Jim Schanz, vice president of global systems sales at Shure. "Now, IntelliMix Room, combined with Shure networked mics, reduces the cost barrier of high-quality audio to rooms that were traditionally underserved by commoditized products and all-in-one solutions."
The software provides up to 16 channels of audio processing using the same algorithms as Shure's P300 IntelliMix Audio Conferencing Processor, but it's installed on the same in-room PC as the conferencing soft codec.
The algorithms are designed to optimize Shure's microphone performance, like the MXA910 ceiling array, the MXA310 table array and Microflex Wireless. The audio output of multiple microphone sources are aggregated and optimized so complex boardroom uses can be supported.
It produces a single channel of conference-ready audio with echo cancellation, noise reduction, automatic mixing, automatic gain control and secure Dante routing.
Shure offers IntelliMix Room on three-year and five-year licensing options. It can support deployments of either up to eight or 16 channels of processing audio, including support and maintenance.
Integrators — especially those offering AV-as-a-service — can use Shure's free Designer software to set up rooms or configure their own for consistent large-scale deployments in client facilities.
IntelliMix Room will initially be available via selected partners in North America and Western Europe, with global availability later in 2020.
Firmware update 4.1
Shure is also releasing at ISE 2020 a major firmware update that adds functionality for products in its Networked Systems portfolio and compatibility enhancements with third-party software and hardware videoconferencing codecs like Cisco, Zoom Rooms and Microsoft Teams.
The update also includes AES67 networking compatibility for products using the UltimoX chipshet.
According to Shure, the support for additional third-party video codecs for Cisco, Zoom Rooms and Microsoft Teams provides programming-free USB mute sync compatibility with the IntelliMix P300 and ANIUSB-Matrix.
"This firmware update adds new features and capabilities that the market demands," said Chad Wiggins, senior director of networked systems.
With Dante Domain Manager compatibility, Shure products like the Microflex Advance MXA910 and MXA310 Array Microphones, the IntelliMix P300 Audio Conferencing Processor and the ANI Audio Network Interfaces can now take advantage of Audinate's networked management software for Dante-enabled devices.
This makes audio networking more secure and scalable across an entire campus or enterprise, Shure says.