Wavefront Precision Mini Pulls Double Duty from the Classroom to the Cathedral
Wavefront Precision Mini sound system from Martin Audio replaces 30-year-old PA to deliver audio to 1,500 people in both service and school assemblies.
Leave a Comment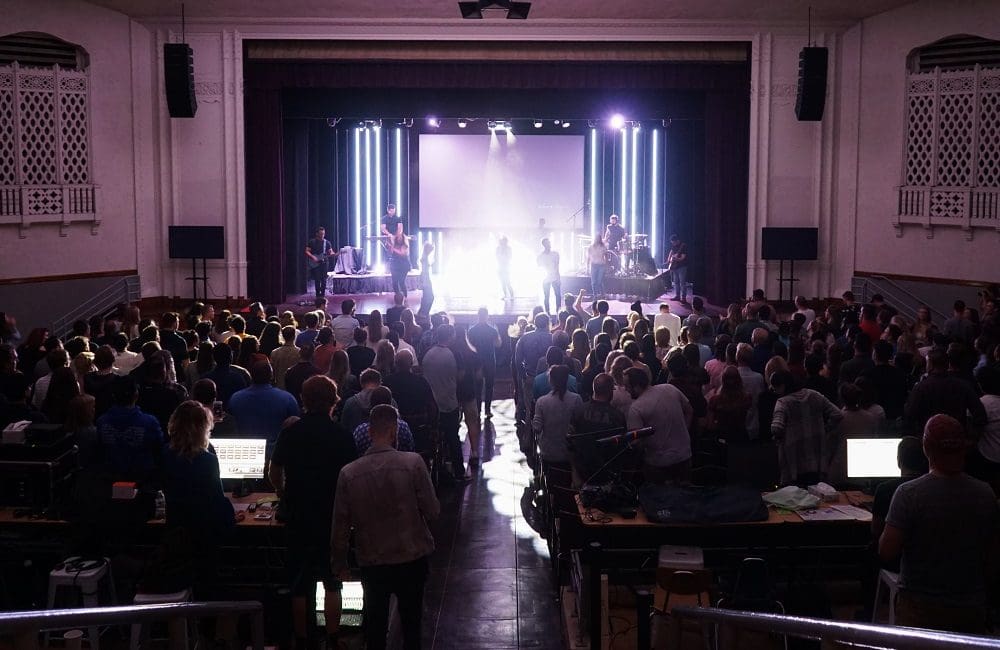 What started out as an update of a 30-year-old sound system for a church on Sundays expanded to also serve the audio needs of a school during the week. The audio needs for each application are slightly different, but the Martin Audio Wavefront Precision Mini (WPM) handles both, thanks to the adaptable nature of the sound system and the design and installation expertise of DP Design, of Milwaukee.
"We originally installed WPM for Cornerstone Church in the building that houses Lincoln Center of the Arts, which was in turn gifted to the school for their use during the week," says DP Design's David Price.
The initial objective of the project was to make the sound more intelligible for as many as 1,500 people during church services. This would require removing a 30-year-old "hanging center cluster."
"That, plus the room is all hard surfaces with a plaster ceiling that has elaborate concave structures, a concrete floor and hard wood seats so there's no absorption anywhere in the space."
How Wavefront Precision Mini solved those challenges
To solve these issues, DP Design installed a Martin Audio system comprising eight WPM a side with two ground-stacked SXH218 subs in front of the stage on the left and right side. Two Martin Audio iKON iK81 and one iK42 amps power it.
To meet the specific needs of each application, DP Design created presets that adjust the sound to reach floor level, a raised seating level and a mezzanine level. This allows the system to cover any size room that's necessary.
"Sometimes, they'll have school assemblies or performances where they only have the first section of 500 seats filled up," says Price. Attendance and seating varies depending on the event: church service, school meetings, live talent shows, and dance and theatrical productions.
The productions, in particular, have been impacted by the features of the Wavefront Precision Mini.
"They haven't used mics in the past, but now want to start miking the soloists for some of the shows which should focus the sound even more," Price adds.