AV Should Take Some Lessons From Big Tech
Succesful tech companies like Apple are increasingly relying on recurring revenues from subscriptions. Pro AV should follow suit with AV as a Service.
Leave a Comment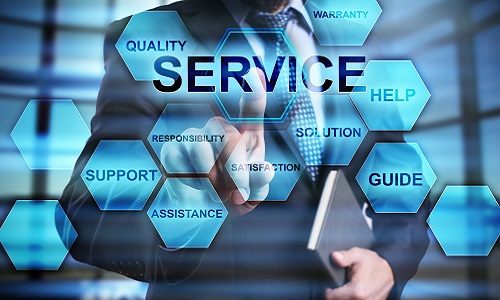 For about the entire month I've been talking to folks in the AV industry, the idea of selling services — not just fancy technologies and installations — but managed services like remote monitoring, cloud services, help desks and ticketing systems.
I'm learning that most integrators offer some kind of managed service, but industry folks have been pushing the idea of making service a requirement for AV systems and hardware to work once it's installed.
Under that model, users lease equipment and monitoring, maintenance and troubleshooting are all outsourced to the AV integrator.
Despite pro AV becoming more competitive and fears of a recession are causing integrators to shore up their business and diversify revenues, some integrators have been slow to pivot to the service model and realize the much sought after recurring revenue that has been promised to help companies survive.
There's even an #AvaaSMustDie hashtag on Twitter, created by University of Southern California Director of Learning Environments Joe Way, which calls into question the effectiveness — at least in higher education — of the current AvaaS model purveyed by many in the industry.
Silicon Valley and the service model
Despite how you feel about the current AVaaS model being forced upon the industry, you should take a look at how the most successful companies in the world differentiate themselves among the competition.
According to Bloomberg, device maker and tech giant Apple is considering bundling all of its paid internet services — News+, Apple TV+ and Apple Music — as soon as next year.
The financial publication said bundling these offerings can bring more subscribers and thus more recurring revenue to Apple, similar to what Amazon has done with it's Prime service.
There were audible groans at AVIXA's AV Executive Conference in New Orleans earlier this month when speakers mentioned AVaaS. However, the organization's economists said the model could go a long way toward getting through a downturn in the economy.
Apple is hardly the only successful company offering services. In fact, dozens of newly successful companies have been built on a service subscription model. I can cite a few that can count on a few bucks straight from my bank account every month.
This is a relatively new concept in the industry and it will take time for it to click, but finance experts predict an impending recession, so it's incumbent upon any integration firms to at least explore the opportunities.