AV News to Know April 16, 2021: New Products, Cool Projects and People in New Places
In this week's edition: ZeeVee updates ZyPer management platform, Frontyard Festival brings people together and more AVtweeps on the move.
Leave a Comment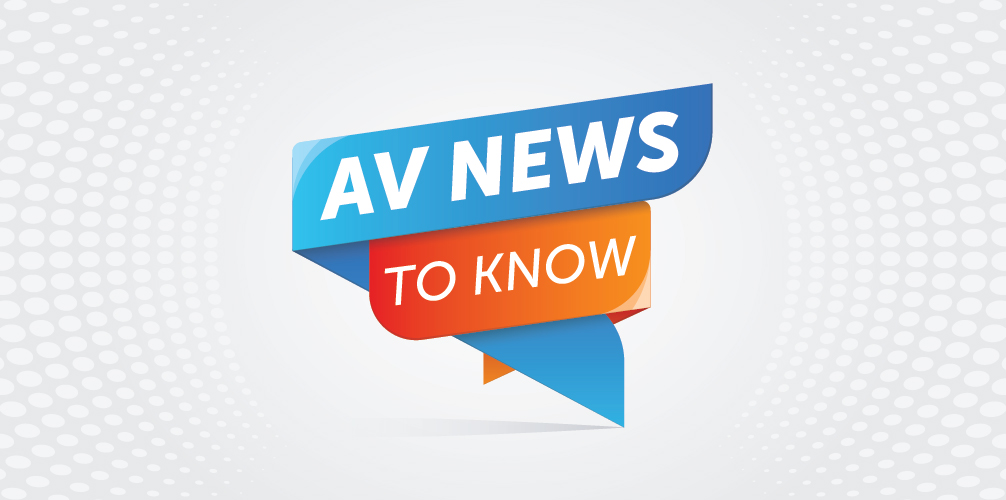 Here's a closer look at some of the AV news, products and projects you might have missed this week. We call it AV News to Know:
New AV Products
IMAX and Barco to Collaborate on Laser-Light Source Technology Worldwide
Barco and IMAX Corporation have announced the further expansion of their longstanding relationship. The goal is to reinforce the provision of laser cinema experiences to audiences worldwide.
As part of the expansion of their ongoing partnership, the companies will now collaborate on optimizing the use of Barco's latest laser light source technology to help power IMAX systems globally, further enabling IMAX to convert its over 1,000 systems to laser over time.
An additional multi-year support agreement will enable not only the brightest but also the most reliable performance for IMAX laser theaters across the world. IMAX and Barco's international partnership dates back to 2012.
ZeeVee Adds Major Enhancements to ZyPer Management Platform

To further speed the adoption of AVoIP signal distribution in the pro AV marketplace, ZeeVee, Inc. is introducing the latest upgrades to its ZyPer Management Platform that provides advanced multiview, preset and grid features further enhancing the popular platform's functionality and user experience.
Version 2.2, designed for the company's ZyPer4K (SDVoE, uncompressed 4K, 10 Gbps) and ZyPerUHD (JPEG2000, compressed, 1 Gbps) AVoIP encoders and decoders, enables source content to be simply dragged and dropped onto video wall displays via an intuitive onscreen interface.
The multi-codec control system is regularly cited by ZeeVee customers as a key differentiator in their choosing ZeeVee AVoIP products. The upgrade is available to current users free of charge.
BenQ BlueCore LU935ST Laser Projector Is the Ace for Golf Simulation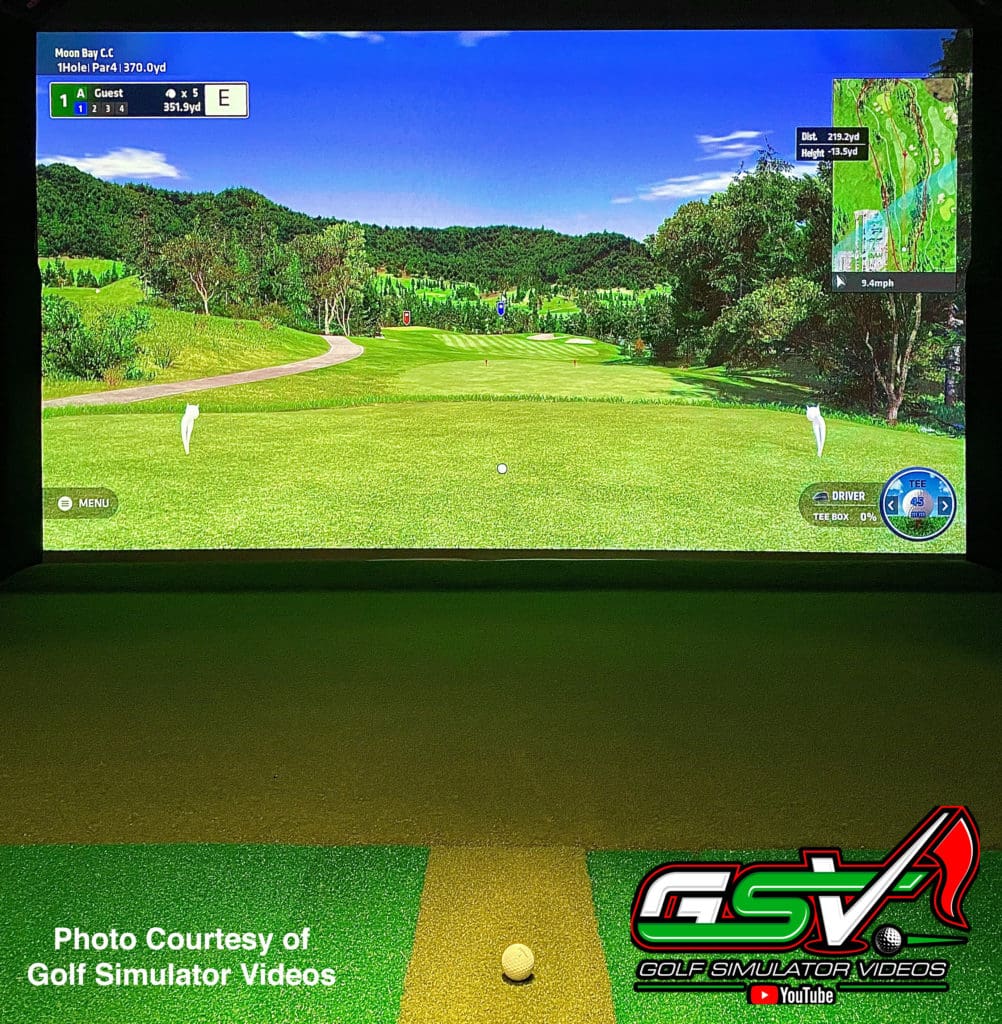 BenQ has released the next projector in its BlueCore Laser DLP® lineup built for at-home and commercial golf simulators.
Available for $3,999 MSRP, the WUXGA 5,500-lumen LU935ST short-throw laser projector features 92% Rec.709 color coverage for realistic golf course images, 20,000 hours of maintenance-free use, and robust features for easy, flexible installation.
Williams AV Announces Convey Video Language Translation, Captioning and Archiving System

Williams AV announces Convey Video real-time language translation, open captioning, and archiving system for the pro AV industry.
Powered by Google's artificial intelligence platform, Convey Video eliminates the barriers of language with real-time translation and has the ability to transcribe up to 27 languages and 70+ dialects with up to 94% accuracy.
In addition to real-time continuous translation, Convey Video provides accurate speech-to-text transcription and archiving of all events.
Extron LinkLicense and TLCA 1 Now Shipping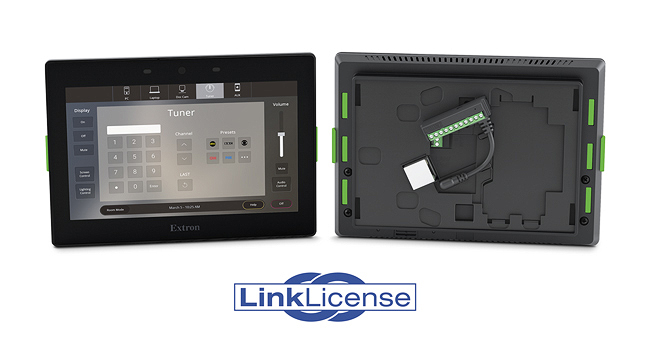 Extron this week announced the immediate availability of Extron LinkLicense for TLP Control Processor and the TLCA 1 TouchLink Control Port Expansion Adapter.
These Pro xi Series control options transform wall mounts, tabletops and Cable Cubby TouchLink Pro touchpanels into all-in-one control systems.
They add flexibility and power to our latest TouchLink Pro touchpanels, including the TLP Pro 525 Series, TLP Pro 725 Series, TLP Pro 1025 Series and TLP Pro 300M.
Audio Visual Projects
Claypaky Lighting Fixtures Score with Shows for FIFA Club World Cup Qatar 2020
Postponed until 2021 due to the coronavirus pandemic, the FIFA Club World Cup Qatar 2020 was recently held with Qatar Vision Production Company (Qvision) producing and delivering the infotainment for all matches played at Ahmad Bin Ali Stadium and Education City Stadium, as well as developing, producing and managing the coronation ceremony on Feb. 11 at Education City Stadium.
Claypaky Scenius Unico, Hepikos and Sharpy Plus fixtures played key roles in the Qatar Vision productions, which included synchronized light-and-music shows before each match and the final ceremony crowning team Bayern Munich as the champion.
The FIFA Club World Cup Qatar 2020 was the 17th edition of the FIFA-organized international club football tournament between the winners of the six continental confederations, as well as the host nation's league champions.  However, only six teams competed in the tournament because of New Zealand's withdrawal due to their country's COVID-19 quarantine measures.
Qatar Vision utilized a complement of 80 Claypaky moving lights for the productions, consisting of 40 Scenius Unicos, 20 Hepikos and 20 Sharpy Plus. The lights where positioned on the stadiums' field of play atop 20cm-high StageDex opposite the VIP seating area.
From that location, they gave an optimal view of all lighting effects for both the match infotainment as well as the coronation ceremony.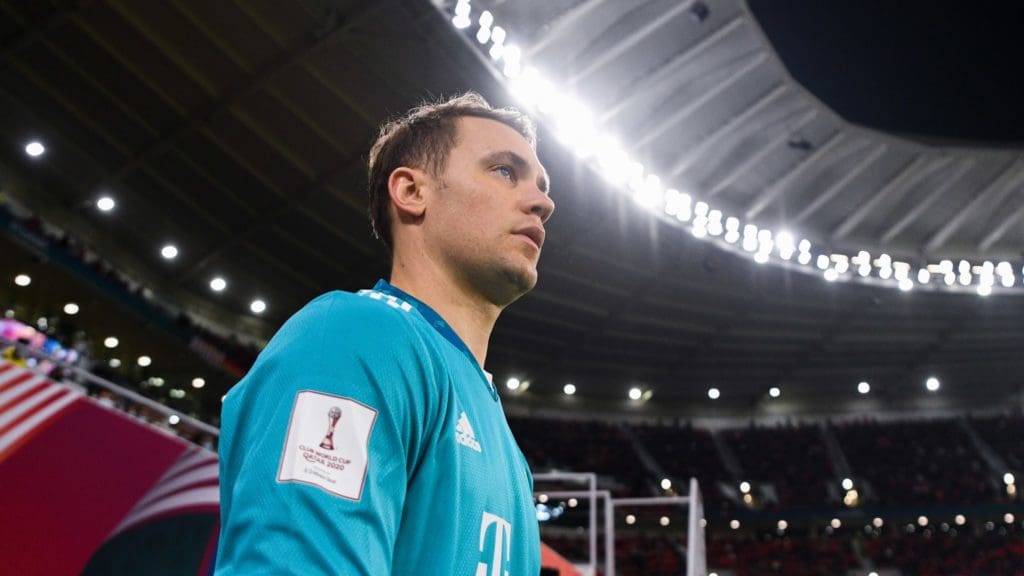 "The lights created several effects to accommodate and synchronize to the music played over the stadium PA system," said Sharif Hashisho, managing director of Qatar Vision in Doha, Qatar, who served as executive producer/artistic director of the shows.
"Beam, chase and strobe effects, as well as several additional programs, were used to provide the right sequences needed for our shows.  During the coronation ceremony the lights also created wonderful, synchronized beam effects to accommodate the pyrotechnics of the closing ceremony."
A five-minute fireworks display was staged from the Education City Stadium roof.
Mohammad Assaf and Mark Anton were the lighting designers for the productions.
Dr. Phillips Center's Frontyard Festival Flies L-Acoustics Front and Center
For Floridians, one of the perks of living in the Sunshine State is that their concert season never needs to end, even during a pandemic, when shows can be taken outside and properly socially distanced year-round.
Dr. Phillips Center's Frontyard Festival, presented by AdventHealth, is a perfect example. The festival features more than 350 live performances, films, and other events, staged daily, on the front lawn of the Dr. Phillips Center for the Performing Arts, with as many as 2,000 guests seated in distanced private boxes spread across the yard.
To ensure that all productions over the festival's six-month run would be heard loud and clear, local sound reinforcement provider OPAV has been deploying K2 and Kara loudspeaker systems from L-Acoustics.
The performance area, known as the Mainstage at Seneff Arts Plaza, features left and right hangs of six K2 enclosures, with two KS28 subs groundstacked under each array, plus four Kiva II positioned across the downstage lip for frontfill.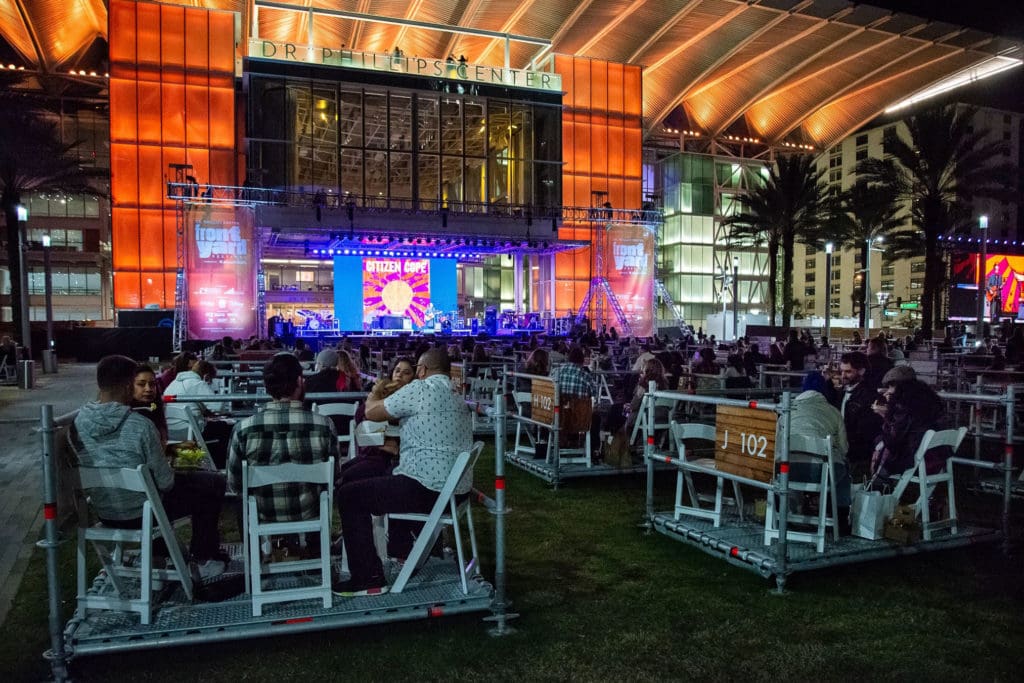 Two large offstage LED walls each feature six Kara per side to cover the 100-meter-wide audience area, extending back 85 meters. Processing and control of the entire LA12X-powered system are provided by an L-Acoustics P1 and LA Network Manager.
"Many of the Frontyard Festival's shows don't need the 'boom' of a sub, like orchestras with cellos and basses, choirs, plays, and movies," said OPAV CEO Jesse Durlin, whose company has been an L-Acoustics Rental Network agent since 2017.
"When guest rock and pop artists come through, we pair the main arrays with a couple of KS28 subs per side for an even more dynamic experience," he said.
OPAV project manager Tyler Higdon appreciates how well the Kara outfills complement the K2 arrays on the main stage.
The team at Dr. Phillips Center was familiar with K2, having heard the system previously with productions visiting the Walt Disney Theater, so they were immediately onboard with OPAV's recommendation to use K2 for the Frontyard Festival.
"Given the broad range of programming, genres presented, and downtown outdoor noise challenges, Frontyard Festival's system had to be capable of overcoming acoustic obstacles while presenting the highest quality sound to match the experience of our indoor theater performances," said Spencer Tong, Dr. Phillips Center's executive VP of operations.
"We host an extremely broad range of performances, including classical, jazz, rock, opera, country, trance fusion, reggae, comedy, films, dance, community arts, folk, and many more art forms," he said. "We've heard numerous accolades on the quality of the sound experience, with guests commenting on how amazing this system performs for an outdoor venue.
"During performances, many patrons have stopped by the sound mix position and given their compliments to the engineers," said Tong.
With the PA essentially being left in place for six months from early December through May, one of the keys to the system's success has certainly been using the L-Acoustics AVB processor and measurement platform.
Tong reports that the festival has been a "win" for all involved.
"The OPAV team partnered with the Dr. Phillips Center to uplift our community, bring jobs back, and share happiness and smiles through live entertainment," he said.
People and Places
Carousel Industries Names Lee Kayne as VP of Contact Center Solutions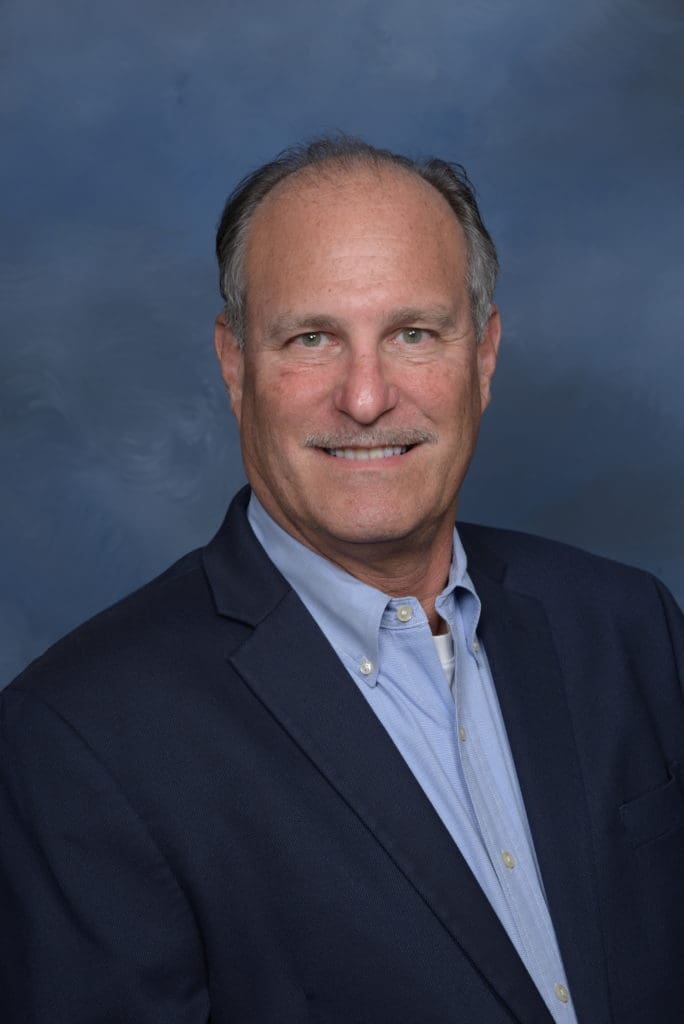 Carousel Industries recently announced that Lee Kayne has been named VP of contact center solutions.
Kayne is responsible for defining the strategic direction of Carousel's Contact Center practice and will help define the company's go-to-market strategy for collaboration and communications solutions.
He will lead the company's Contact Center technology and engineering teams, supporting a base of more than 6,000 customers. He also will lead Carousel's technology vendor business partnerships and is chartered with expanding Carousel's Contact Center Cloud and managed services portfolio and business.
Kayne brings to Carousel more than 30 years' experience at leading cloud and SaaS software firms and had deep expertise in guiding large enterprises globally in their quest to solve their call center and telecommunications challenges.
Satoshi Kanemura Named President of FOR-A Corporation of America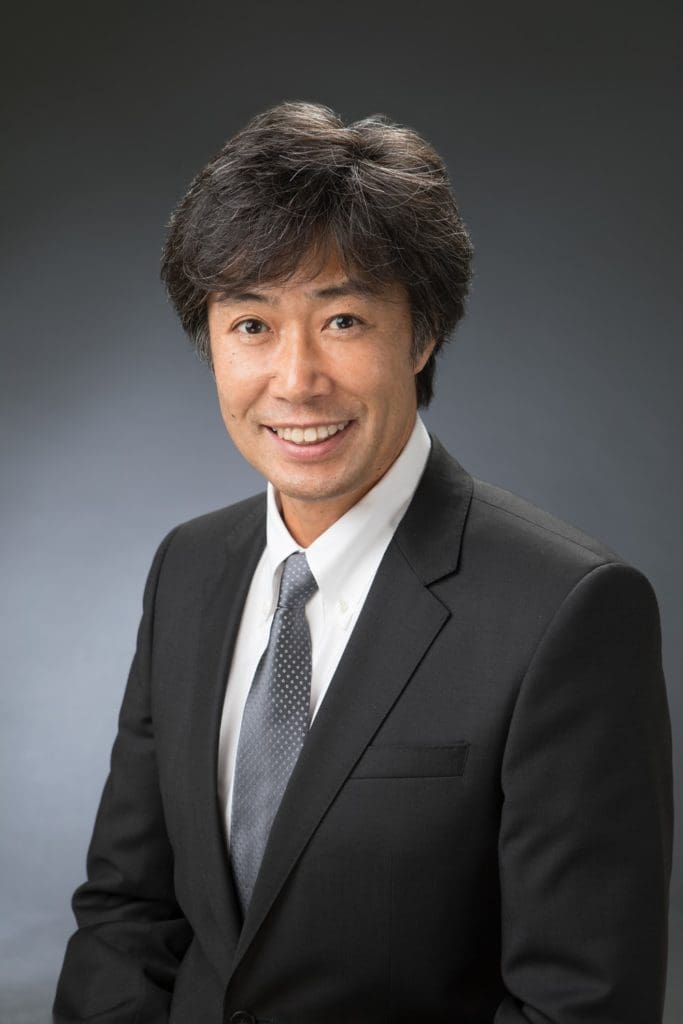 FOR-A Corporation of America recently announced that industry veteran Satoshi Kanemura has been appointed president of the company, effective April 1. Kanemura joins FOR-A America from Sony Electronics, where he was VP of professional products and solutions.
Former FOR-A America president Ken Truong has become chief technology officer of FOR-A America.
During his 35-year career at Sony, Kanemura was instrumental in the development of new business initiatives, including the world's first 1080/60P live production system, 4K/8K and cloud-based production solutions, as well as Sony's expansion into digital cinematography.
Userful Appoints Reza Razavi as Chief Technology Officer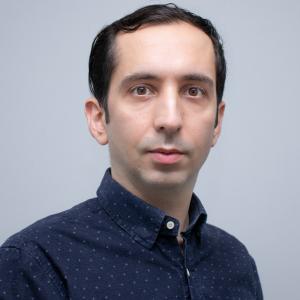 Userful Corporation recently announced the appointment of Reza Razavi as the company's new chief technology officer (CTO).
Prior to his promotion, Razavi was one of the key architects of Userful's innovative Visual Networking Platform solution, and he was the leading force behind Userful's streaming technology.
Razavi will lead the development of the next-gen architecture for Userful's visual networking platform, as well as the long-term technology strategy for the company.
Sean Martin Joins AES as International Sales Manager
The Audio Engineering Society this week welcomed Sean Martin to the staff as AES international sales manager.
Martin will be responsible for event sales, sustaining memberships, AES' Audio Product Education Institute (APEI) sponsorships, e-library subscriptions and working with AES Standards Sustainers.
If you enjoyed this article and want to receive more valuable industry content like this, click here to sign up for our digital newsletters!