AV News to Know April 3, 2020: New Products, Cool Projects and People in New Places
In this week's edition: Kramer Academy courses free for integrators, Extron transforms Symantec Experience Center and Enterprise Connect 2020 award winners.
Leave a Comment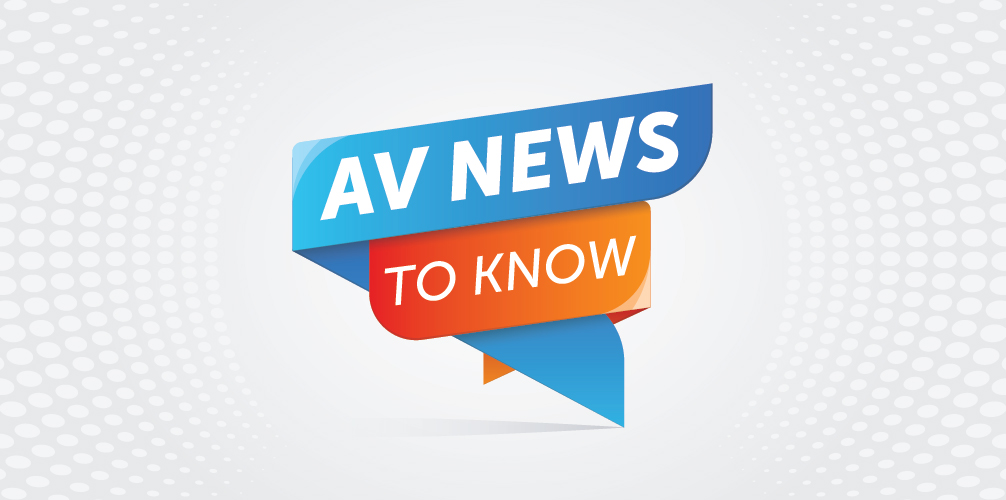 Here's a closer look at some of the AV news, products and projects you might have missed this week. We call it AV News to Know:
New AV Products
Matrox Announces Free 90-Day Trial of Maevex 6020 Remote Recorder
Matrox this week announced a complimentary 90-day trial of the Matrox Maevex 6020 Remote Recorder to assist businesses and academic institutions in their transition to remote working and learning platforms.
Fully integrated and certified with the Panopto video platform, Maevex 6020 provides users with multi-channel live streaming and video recording. This plug-and-play encoder/recorder requires a one-time setup and configuration.
Kramer Makes Academy Courses Free for Integrators
Kramer this week announced it's making all Kramer Academy courses free "until further notice." This move will allow integrators to "learn on-demand anytime, anywhere with interactive and immersive desktop and mobile options" while earning AVIXA CTS renewal units in the process at no cost.

"Education is one of the fundamental pillars of our industry," said Kramer US CEO Clint Hoffman. "Until further notice, Kramer is pleased to offer its online Academy curriculum to Pro AV professionals at no cost.
"We are hoping that people will take advantage of these educational offerings to enrich their AV knowledge during these difficult times," he said.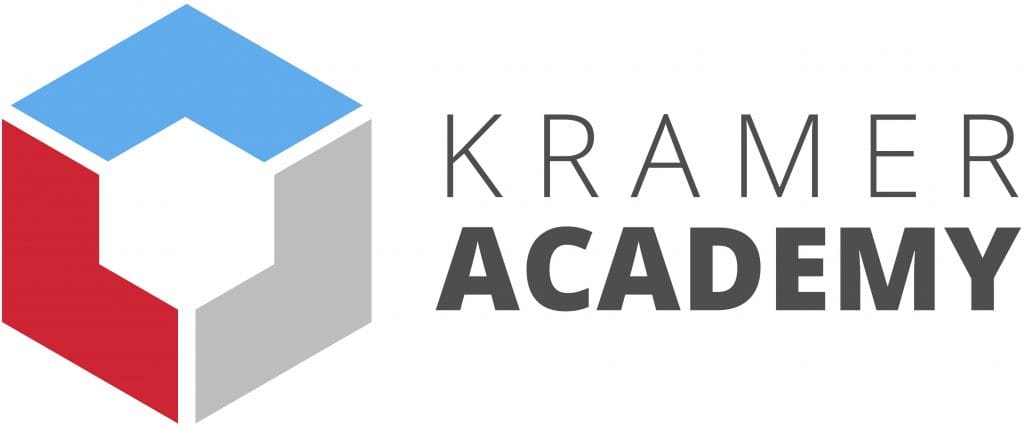 Carbyne Allows 911 Workers to Respond from Home
Carbyne makes it possible for 911 and 311 operators to work from home and has implemented the solution in New Orleans. Carbyne brings live video, instant chat, dynamic location and more to 911 and 311 call centers via the cloud.
With Carbyne, call center operators are able to respond to calls from home and first responders can connect with callers to assess the situation (via video chat) to better handle emergency calls while containing COVID-19.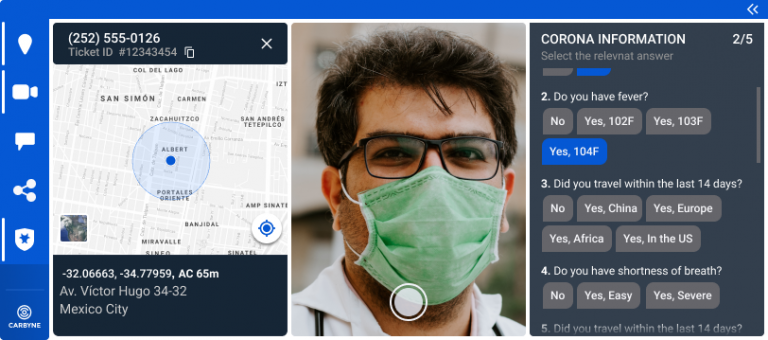 Carbyne's platform makes it possible to:
Connect people directly with an EMT who can respond to calls via Carbyne's live video stream, including those showing signs of the coronavirus
Increase the safety of first responders and medical teams by remotely screening potential COVID-19 patients before exposure.
Help municipalities monitor trends in COVID-19 related calls by developing a heat map to show the density of Coronavirus callers in certain geographic areas
Reduce the need for citizens to travel in order to get preliminary medical diagnosis, which in turn reduces exposure of potentially infected people to the public, overload on the hospitals and more.
Enplug Announces New Tools to Manage During COVID-19 Outbreak
Enplug's new COVID-19 Awareness App contains a library of free COVID-19 poster templates employers can broadcast on existing TV screens and monitors in the workplace. This new informational signage addresses proper hand washing, disposable glove use, hygiene etiquette, symptom advice, and two signs teaching proper workplace disinfecting techniques.
Content can be delivered in portrait or landscape orientation, with priority scheduling to ensure COVID-19 messaging overrides default local content to keep customers aware and safe.
Userful Launches Virtual Display Solution for Emergency Operations Centers
Userful this week announced a new offering for its Visual Networking Platform.
Userful's Virtual Emergency Operations Center (EOC) supports remote workers and allows cross-site and cross-departmental collaboration with a virtual video wall that is capable of sharing secure data, KPIs and other critical visual information sources in real time onto any display.
Organizations that need to share visual information sources for real-time situational awareness and decision making, no longer need to gather in the same room. Instead they can deploy a virtual video wall solution, available on any screen.
Userful's software platform acts as a gateway for operators to access content sources they need from any location without violating privacy and security measures related to keeping access limited to inside the LAN.
Operators can remotely view and interact with any content source from HDMI inputs to IP cameras, dashboards and local desktops.
HARMAN Announces Free HARMAN Pro University Learning Sessions

HARMAN Professional Solutions this week announced the new Learning Sessions eLearning program offered for free in conjunction with HARMAN Pro University.
The Learning Sessions along with the Live Workshop Series provides a range of free on-demand and instructor-led webinars hosted by leading knowledge experts from around the world.
The Industry Expert workshops feature tips and tricks from front of house engineers, lighting designers, technicians and other industry experts, while the HARMAN Expert workshops feature in-depth product and solution webinars by HARMAN product specialists.
Nearly 30 courses will be uploaded in April including six Live Workshop Series courses currently available for registration with topics covering live sound and pro lighting. Many more courses are in production for release in the coming months.
Audio Visual Projects
Extron Drives Customer Engagement at Symantec Experience Center
Symantec Corporation, a global leader in cybersecurity, recently completed the Symantec Experience Center at their corporate headquarters in Silicon Valley, Calif.
The center enables Symantec to share their brand story while educating customers on network risks and next generation solutions. Integrator EOS IT Solutions designed the center's AV systems based on several Extron technologies.
Their systems utilize Extron XTP II CrossPoint modular matrix switchers, DTP CrossPoint 4K presentation matrix switchers, XTP and DTP transmitters and receivers, over 80 VN-Matrix 250 Series AV streaming encoders and decoders, Quantum Ultra 610 videowall processors, HC 404 meeting space collaboration Systems, and TLP Pro 1520TG 15-inch TouchLink Pro touchpanels.
Each system includes either an Extron XTP II CrossPoint modular matrix switcher or DTP CrossPoint 4K presentation matrix switcher, with XTP and DTP transmitters and receivers providing signal extension.
The streaming system includes over 80 VN-Matrix 250 Series AV streaming encoders and decoders, and the videowalls are driven by Quantum Ultra 610 videowall processors. Three executive meeting rooms also feature Extron HC 404 collaboration systems.
For AV system control, Extron TLP Pro 1520TG 15-inch TouchLink Pro touchpanels connect to IP Link Pro control processors. The AV systems enable sharing of the latest threat intelligence, security insights, and protection innovations between security strategists, subject experts, and end users at every level.
Church of Living Water Upgrades with dLive
A pair of Allen & Heath dLive C3500 digital mixing systems are the newest members of the congregation at Olympia, Wash.'s Church of Living Water, both of which came to the house of worship recently as part of an upgrade designed to improve audio quality and provide a future-proof template of flexibility and customizable control.
"The church wanted something today that would serve them well into tomorrow," explains Mark Pearson of CCI Solutions, the Tumwater, Wash.-based AV integration firm chosen for the upgrade. "They embraced the idea that technology would always be changing and wanted consoles that wouldn't leave them with any limitations as their needs evolved."
Led by pastors Jon and Fawn Cobler, services at Living Water reach out to 2,000+ members each week. A full band including drums, bass, guitar, and keyboards are regularly heard, and along with all of the other audio elements of the Foursquare church's contemporary style of worship, an average of 30 input channels arrive from the stage.
With the first of the two dLive C3500 control surfaces serving the congregation out front, the second was installed in the church's broadcast control room to manage weekly live streaming of events. Signals are split digitally to serve the unique mix needs of each application.
Thanks to the presence of 19 assignable SoftKeys and three pages of six assignable rotaries, the C3500 control surfaces additionally offer each of Living Water's operators the opportunity to customize their mix interface however they choose, all within a framework in which every input can be assigned to any bank or layer.
"That gives every member of our team endless opportunities to create a tapestry of sweet sounds," said Pearson. "We've definitely taken a big step out of the past."
People and Places
David Griffiths joins Datapath as VP of Global Sales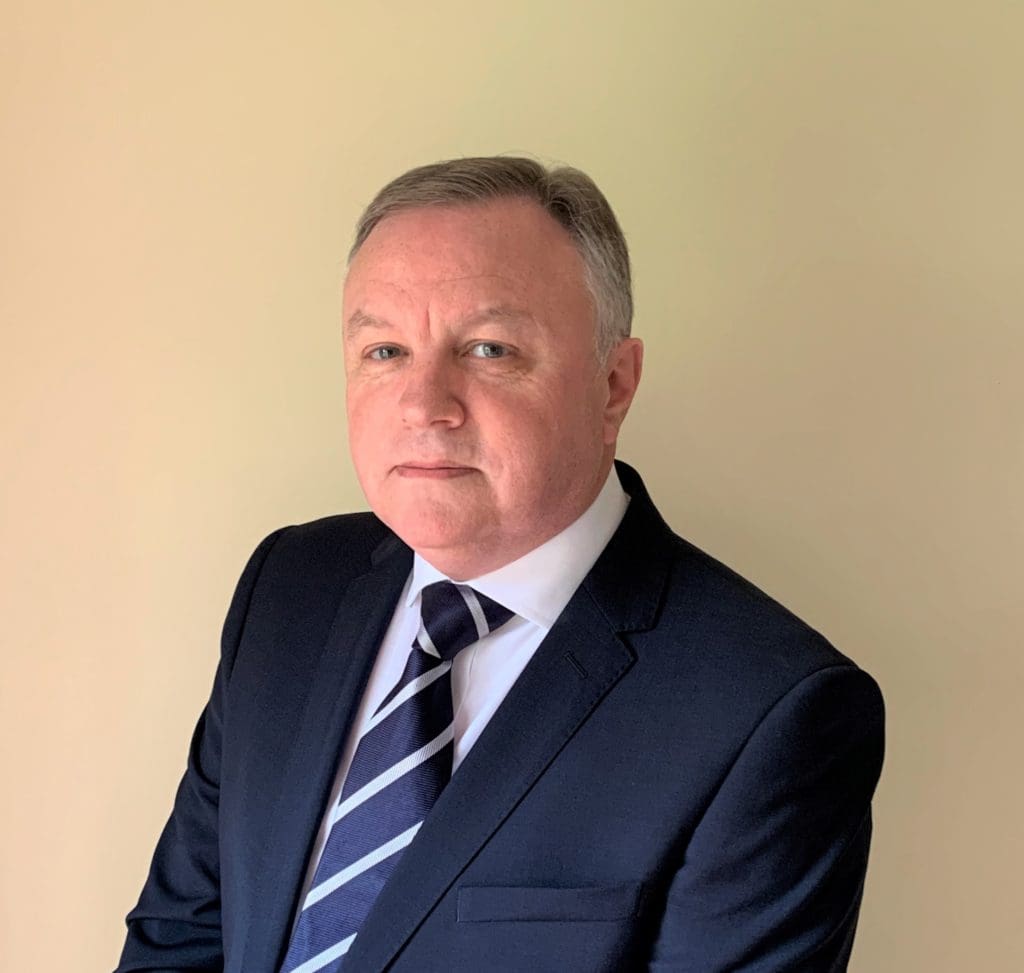 Datapath this week announced David Griffiths as its new VP of global sales.
Griffiths has worked for Christie, in various management roles, for more than 25 years. His new role sees him take overall charge of Datapath's international sales teams, who have their own regional managers and operations in the Americas, EMEA and APAC.
Trained by the UK Military as an electronics engineer, Griffiths has strong experience in both hardware and software design. For several years, he has worked to develop control room and videowall display systems market throughout the EMEA region.
Most recently, Griffiths headed up Christie's enterprise sales and technical groups.
Mike Walker Appointed to Lead Allied Electronics & Automation Sales Team
Allied Electronics & Automation has named Mike Walker as VP and global leader of its sales team.
Walker, who will be based in Fort Worth, Texas, joins Allied from Lennox International, where he spent more than 18 years in progressively senior sales, marketing and product management roles, most recently as the VP of sales.
He will lead a recently expanded sales team of more than 450 serving the U.S., Canada, Mexico and Chile.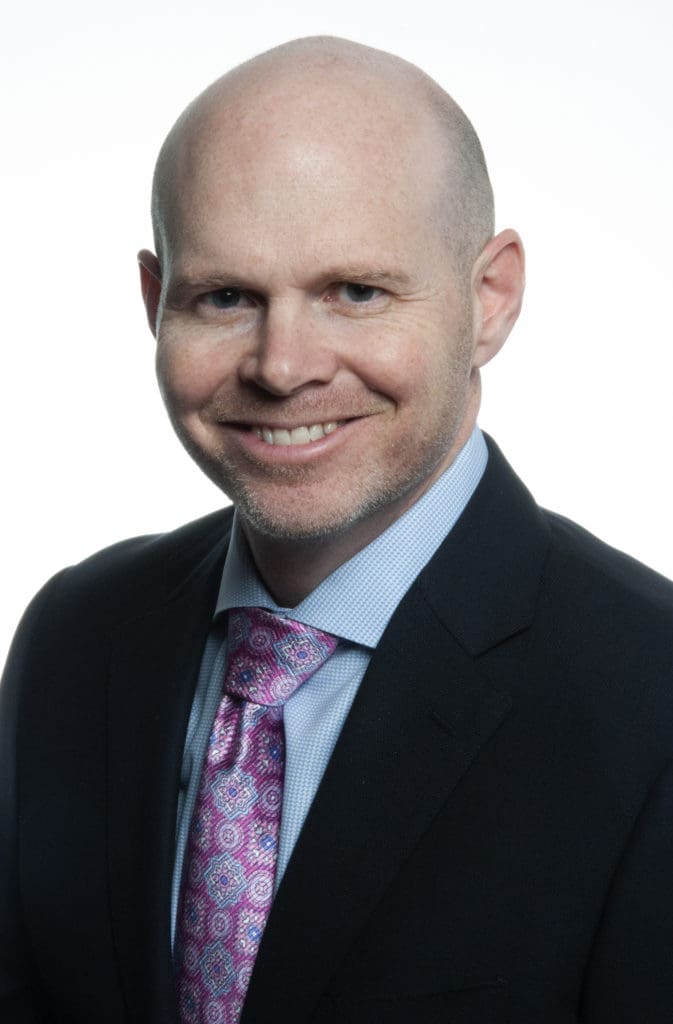 Enterprise Connect Announces Best of Enterprise Connect Industry Awards
Enterprise Connect this week announced the winners for The Best of Enterprise Connect awards program. Best of Enterprise Connect recognizes excellence and innovation in the enterprise communications and collaboration industry.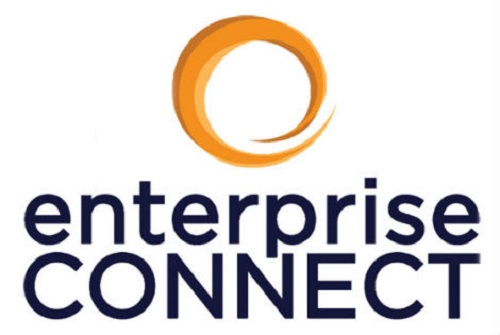 OVERALL Best of Enterprise Connect: Journey Identity Platform, which aims to make it easy for enterprises to establish trusted interactions with their customers using an encrypted network and a platform of identity solutions that can be applied using the enterprise's existing mobile app.
Best Innovation for Meeting Rooms (three-way tie): Avaya Spaces cloud solution, Kramer Electronics VIA GO² and a new RingCentral product to be announced at Enterprise Connect.
Best Innovation in Customer Experience: Journey Identity Platform
Best Application of Artificial Intelligence (three-way tie): Genesys Predictive Engagement, Pexip Adaptive Composition and Theta Lake Compliant Collaboration Archive
Best Innovation for Advancing Employee/End User Engagement: Embrava Desk Sign
Enterprise Connect 2020 will take place Aug. 3-6 at the Moscone Center in San Francisco. For more information on #E20 and to register, go to www.enterpriseconnect.com/sanfrancisco