AV News to Know Feb. 21, 2020: New Products, Cool Projects and People in New Places
In this week's edition: Sonance debuts omnidirectional outdoor speakers at ISE 2020, RTI with another Takedown and Tripleplay makes a double hire.
Leave a Comment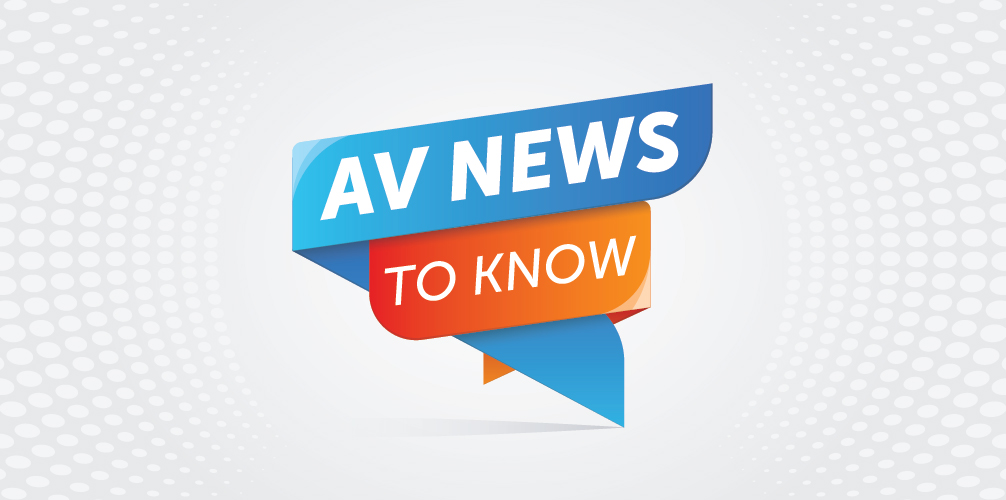 Here's a closer look at some of the AV news, products and projects you might have missed this week. We call it AV News to Know:
New AV Products
Kramer Launches XSPerience Audio Management Line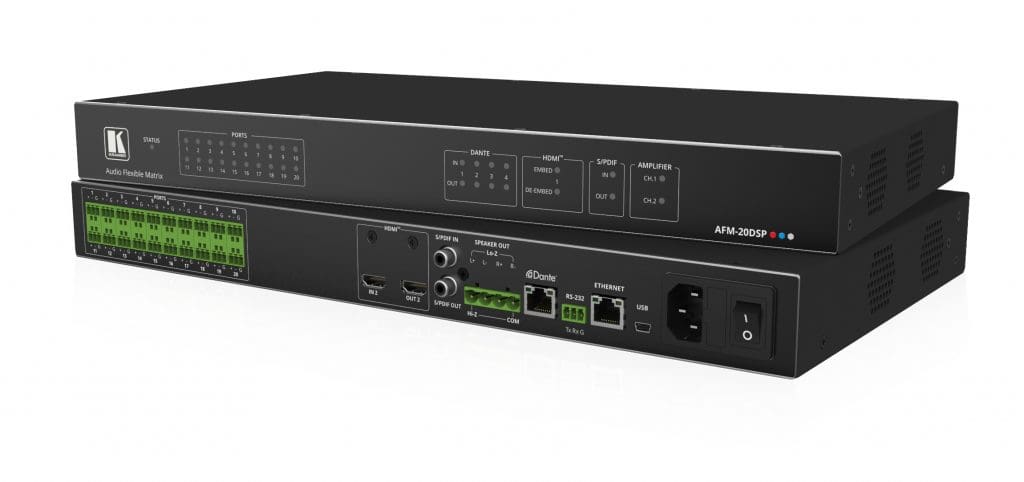 Kramer demonstrated its flexible approach to audio management at ISE 2020 with a new range of Kramer XSPerience products that "offer complete connectivity freedom, as well as all transfer technologies covered," according to a company announcement.
Kramer XSPerience products feature flexible ports, meaning installers have the ability to have 12 inputs and eight outputs for one installation, and with the same product also offer a 16×4 or a 6×14 or a 10×10 installation.
The XSPerience line has a home in huddle rooms, conference rooms of any size and large corporate connectivity.
IDEAL Networks Introdues IDEAL AnyWARE Cloud
IDEAL Networks has introduced IDEAL AnyWARE Cloud, a new test management system which makes improves managing, editing and sharing reports for installers and technicians using LanTEK IV cable certifiers.
The cloud-based tool can be accessed, viewed and updated on common web browsers, via PC or tablet. Registration for the free solution can be completed online, and users can select from a choice of nine languages.
Once logged in to the IDEAL AnyWARE Cloud, the interface provides access to data from the LanTEK IV. The platform also includes the WalkMe interactive digital help system, which provides proactive guidance, helping users to complete any key task in the AnyWARE Cloud.
Sonance Launches Omnidirectional Outdoor Loudspeaker at ISE 2020
Sonance is adding a new 70V/100V/8Ohm omnidirectional outdoor loudspeaker that it says will deliver "sonic performance not previously experienced in this category."
The Sonance Omni-6T delivers 360-degree coverage in applications such as resort gardens, hotel pool areas, theme parks, outdoor shopping malls or residential backyards with large open areas.
It features a design that utilizes four x 1.25" (32mm) wide-band drivers in an array around the outside of the enclosure to deliver full-frequency midrange and treble with 360-degree horizontal dispersion.
Bass augmentation is achieved via a 6.5" (165mm) high-excursion woofer with polypropylene cone and santoprene rubber surround.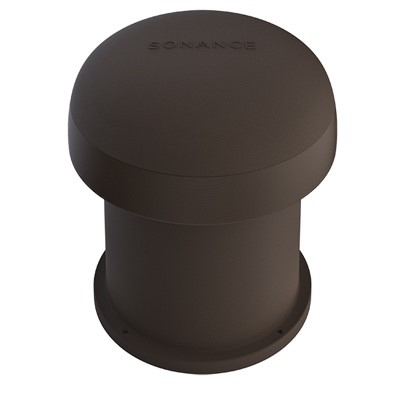 Access Networks Now Shipping ANX Series Stackable Switches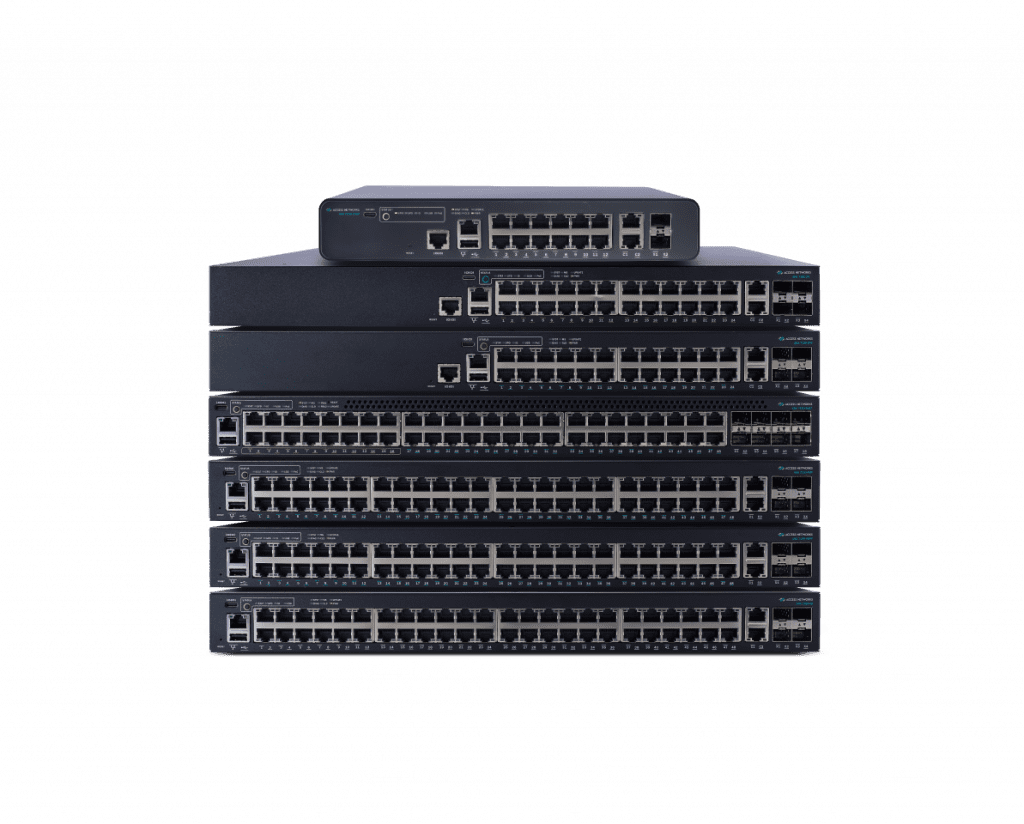 Access Networks recently released its own line of Access Networks-branded stackable switches available individually and as part of its custom Core Systems (replacing the Ruckus ICX Switch series).
The new ANX 7150 line "delivers all of the great performance features as Access Networks' original Ruckus-brand ICX switches, but with Access Networking branding and comprehensive support," according to the company announcement.
Included in the ANX 7150 line are seven switches that can be tailored to the size and scope of any project. A combination of as many as 12 switches per stack can be employed, with long-distance stacking up to 10 km using standard optics or cables.
AJA Ships HDR Image Analyzer 12G with 8K Support
AJA Video Systems is now shipping HDR Image Analyzer 12G, the real-time HDR and WCG monitoring and analysis platform featuring 12G-SDI connectivity.
Developed in partnership with Colorfront, HDR Image Analyzer 12G supports up to 8K/UHD2 HDR monitoring and analysis for high raster content over 12G-SDI with single-cable connectivity.
HDR Image Analyzer 12G fuses AJA's video I/O technology with HDR and WCG image analysis tools from Colorfront, including waveform, histogram and vectorscope monitoring and analysis of up to 8K content over 12G-SDI for broadcast and OTT production, post, QC and mastering.
HDR Image Analyzer 12G provides users with a comprehensive toolset to monitor and analyze SDR and HDR formats, including PQ (Perceptual Quantizer) and Hybrid Log Gamma (HLG) in a 1RU chassis.
Additionally, the HDR Image Analyzer v2.0 update introduces configurable windows support for increased user flexibility for both the HDR Image Analyzer 12G and original HDR Image Analyzer models.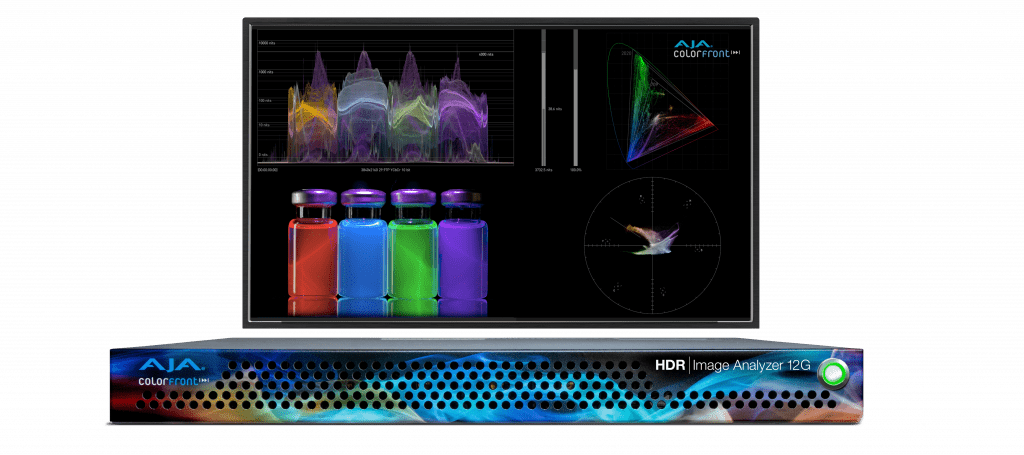 Audio Visual Projects
RTI Provides Intuitive Control at Takedown Gym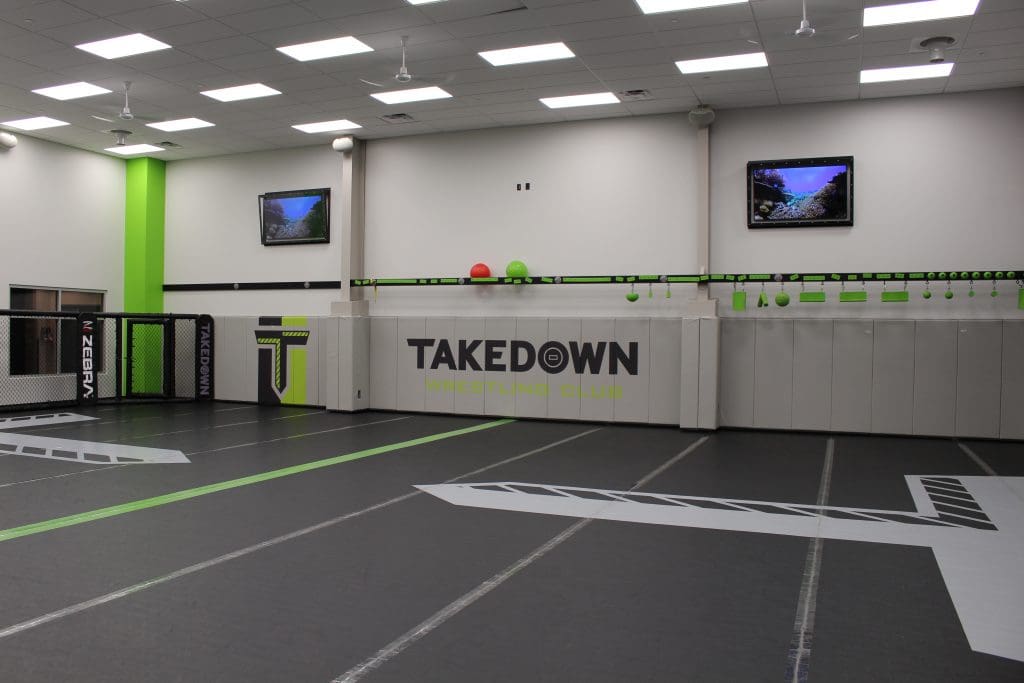 When Takedown gym in Brainerd, Minn., opened in 2014, one of the highlights of the 15,000-square-foot facility was an engrossing audiovisual experience designed to wow members and motivate them to move their muscles into shape.
Integrator Digital Horizons performed the installation, relying on RTI solutions to provide staff with simple and intuitive control over the powerful AV system.
Three years later, Takedown broke ground on an extensive renovation and expansion project that would ultimately triple the size of the gym. Recently completed, additions include a new wrestling room; spin studio; field house — complete with removeable artificial turf — for a wide variety of sports and training programs; smoothie bar; Select Therapy Center for on-site physical therapy, chiropractic care, and regenerative services; and a child-care center.
With the expansion came the need to extend audio, video and lighting systems across these new spaces, while maintaining effortless control for staff. Once again, Digital Horizons got the call.
The revamped facility sports 14 displays and two projectors, which play out content from six cable boxes, two Apple TVs, two Blu-ray players, and data from members' Myzone wearable heartrate-based systems.
For audio, each of the gym's seven main areas is equipped with a Sonos sound system, a Crown Audio CDI or XLS series amplifier, and either JBL or ElectroVoice speakers and subwoofers. All audio processing and routing is handled by ClearOne Converge SR 1212 digital matrix mixers.
A Lutron RadioRA 2 system provides control over lighting, in addition to temperature, ceiling and exhaust fans, air purification and heating panels, and make-up air dampers. An additional two DMX controllers in the spin room allow for a reactive experience, with lighting pulsing and changing color based on the music playing.
Components are housed in two Middle Atlantic Products ERK-4425 racks — one at either end of the facility. Each is equipped with WattBox power conditioners.
Ryder Keeps Customers Safe and Informed
Ryder owns and operates a massive fleet of commercial rental trucks, with hundreds of locations distributed throughout the United States and Canada.
Since 2013, digital marketing integration company Creative Realities Incorporated (CRI) has relied on BrightSign's media players to display interactive content at Ryder's truck rental locations, helping educate customers about the company's rental vehicles and prepare them for a safe experience.
CRI manages content at 356 Ryder locations, each of which is outfitted with a 48-inch PCAP Multi-Touch NEC display powered by a BrightSign XD media player.
Touchscreen interactivity enables customers to engage directly with the displays and select educational content suited to their specific interests and needs.
Informational videos include a wide range of tutorial content such as operating the lift gate, fueling up with diesel and even performing basic engine maintenance, all of which are localized in English, Spanish or French to suit customers at each rental location.
Ryder prides itself as a very tech-forward organization, with a great deal of technology invested in fleet management and the operation of every vehicle. To that end, the company recently expanded its digital signage network to include the ability for customers to watch and learn on site, but also to email instructional video content to their mobile devices for reference when operating their trucks.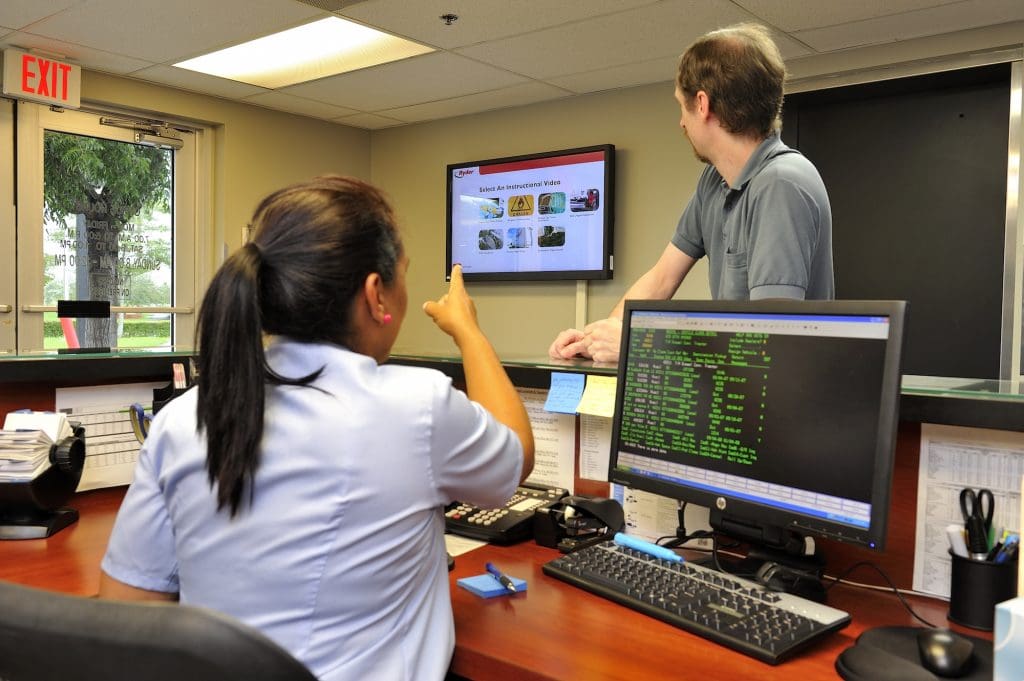 Alcons Pro-Ribbon Speakers Make Blak Box A Truly Immersive Experience

Australia's Urban Theatre Projects (UTP) is dedicated to telling real-life stories which portray the many facets of modern-day Australia through site-specific cultural experiences. Many of its projects are presented in Blak Box, a unique, portable venue that uses Alcons Audio pro-ribbon systems for a fully immersive audio experience.
UTP's latest production was Momentum, which was presented in Blak Box at Barangaroo Reserve, Sydney, throughout the first half of November.
Alcons Audio systems for all Blak Box productions are supplied by David Betterridge of Sydney-based Loud And Clear Audio Pty Ltd.
The Momentum system comprised six pro-ribbon VR5 mini versatile monitors and two BF151mkII compact subwoofers, powered and managed by two Sentinel3 amplified loudspeaker controllers.
The VR5s were evenly spaced around the perimeter of the internal wall, with the BF151s placed in opposing corners, between the internal and external walls.
"Each project presented in Blak Box is an individual work created by different teams, with different styles of storytelling, music and soundscapes," says Bettenridge. "It's quite an intimate space, so the quality of the system is paramount."
People and Places
Access Networks Appoints Michael "Willy" Williams as Sales Manager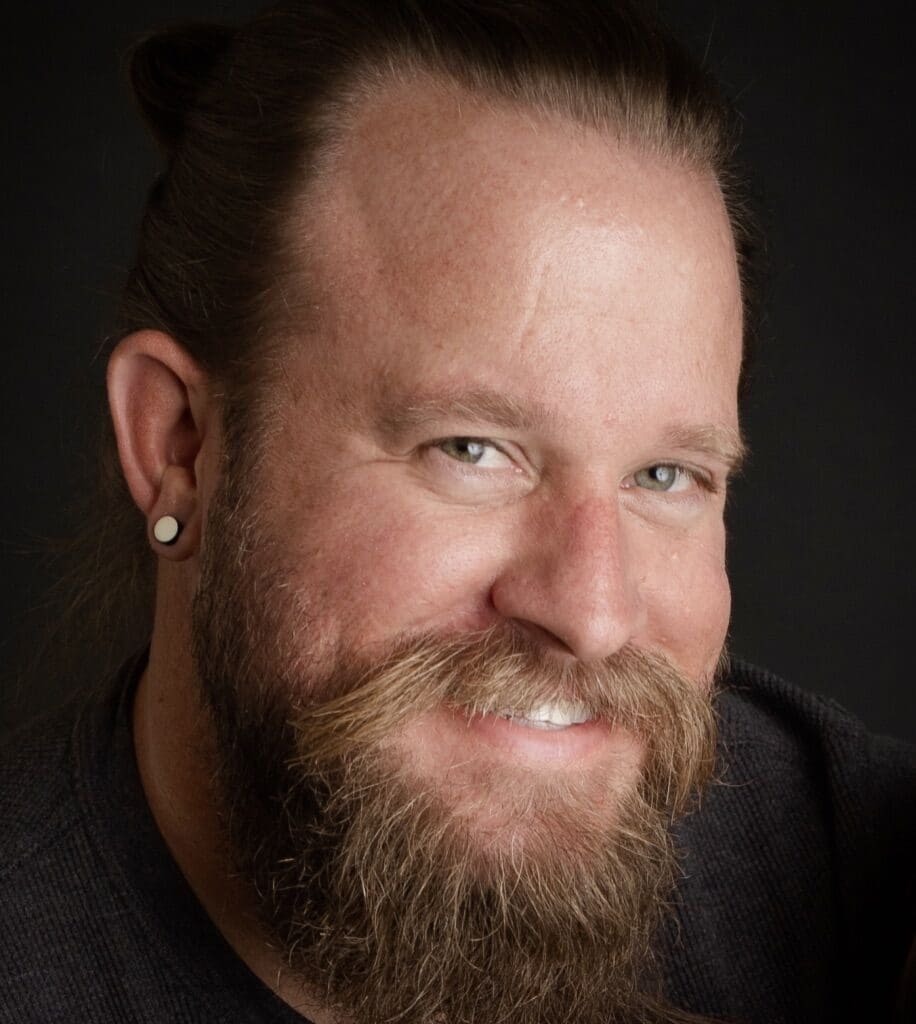 Access Networks recently welcomed Michael "Willy" Williams to its sales team as sales manager. He will be responsible for interfacing with and driving sales from dealers, buying groups and manufacturer rep firms east of the Mississippi.
Williams offers a combination of technical expertise and sales experience, having previous roles as sales manager for Screen Innovations, SnapAV, Savant, and Nortek.  Prior to these positions, Williams designed and installed a variety of smart home solutions for a systems integration firm in Dallas.
As a results-oriented sales manager, he combines a passion for products, sharp technical knowledge, and exceptional client relations skills to ensure a positive client experience. This type of sales approach enables consistent increases in territory sales and overall client base.
Tripleplay Welcomes Rodney Ward and Ben Donald
Digital signage and IPTV provider Tripleplay has appointed Rodney Ward as VP of operations, expanding the North American team as part of its global expansion strategy for the region.
With more than 30 years' experience in management of large technology projects including retail, corporate facilities, broadcast centers and sports stadiums, Ward has experience deploying large LED and digital signage. He has also led several organizations technology groups.
Most recently, Ward was the technology leader for several NASCAR facility projects, including Daytona Rising, the re-imagining of Daytona International Speedway.
Tripleplay and ONELAN also recently appointed Ben Donald as national sales manager for Australia and New Zealand.
Donald joins the business with more than years of IT and network experience and more than five years in the AV industry with Samsung Electronics.