AV News to Know Jan. 10, 2020: New Products, Cool Projects and People in New Places
In this week's edition: Mixed reality in jewelry retail, Living Water solves sound woes and former CI editorial director Tom LeBlanc joins NSCA.
Leave a Comment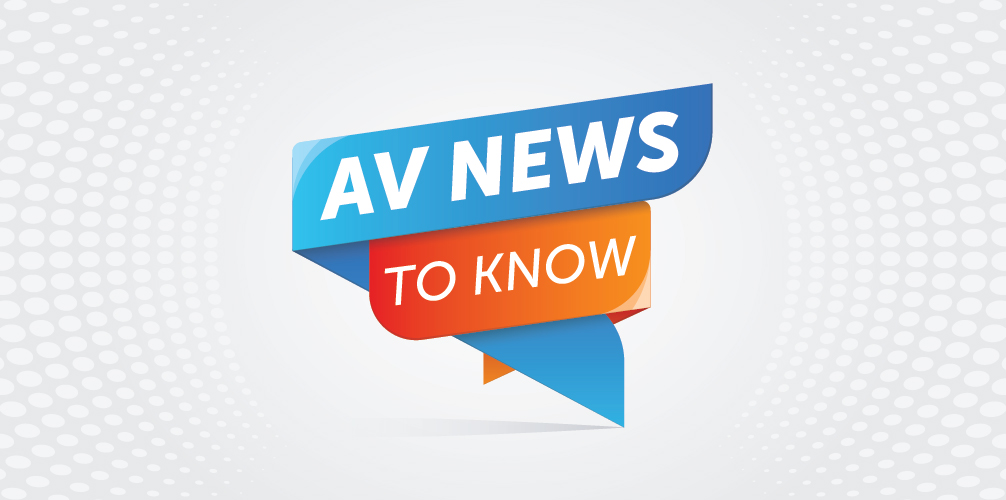 New AV Products
Converge Retail Bringing Mixed Reality to the Jewelry Retail Sector
Converge Retail unveiled two new solutions for jewelry retailers this week: Converge Virtual Try On and Converge Smart Tray.
Converge Virtual Try On is a free-standing kiosk that uses mixed reality to enable customers to virtually try on jewelry items such as bracelets, rings and wrist watches.
Converge Smart Tray is a portable jewelry display that uses RFID technology to present detailed information about products as they are placed on the tray.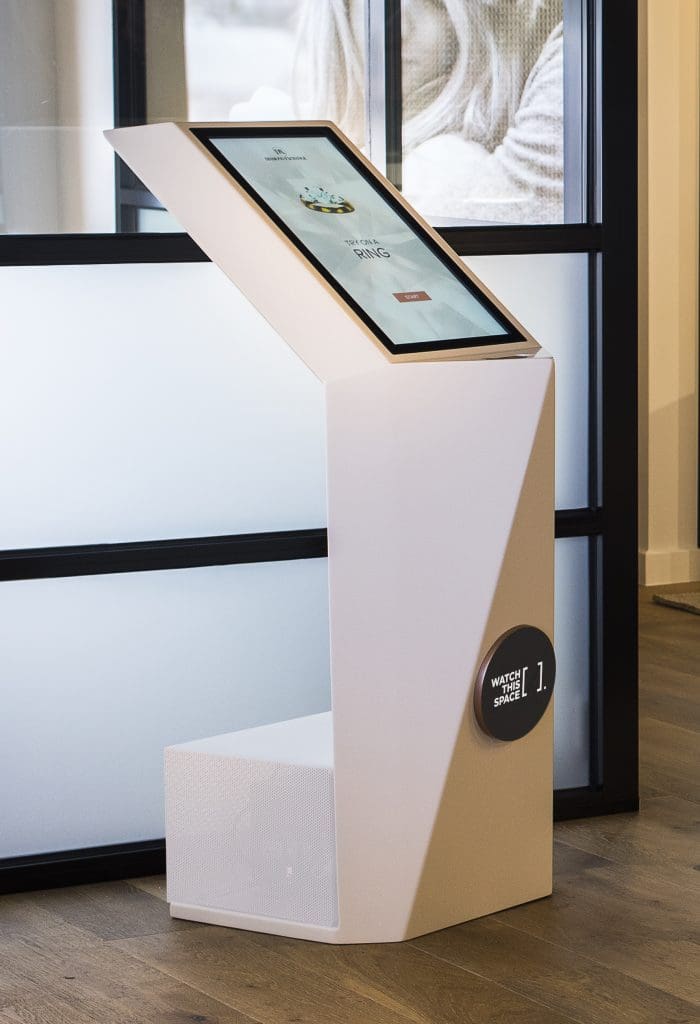 HARMAN Appoints MadisonAV as Authorized Distributor in Australia
HARMAN Professional Solutions has realigned distribution of AMX, SVSI, and install ranges of AKG, BSS, Crown and JBL Professional in Australia with the appointment of MadisonAV, part of the Madison Technologies group.
Distribution in Australia for HARMAN's retail, cinema, touring, performing arts, broadcast, and Martin lighting solutions remains unchanged.
RF Venue Launches DISTRO9 HDR Antenna Distribution System for Wireless Mics
RF Venue has announced the immediate availability of its DISTRO9 HDR antenna distribution system, designed to provide system integrators and end users with a powerful new tool for configuring multi-channel wireless microphone systems.
DISTRO9 HDR's proprietary architecture can connect up to nine wireless microphone receivers with two zones of antenna coverage built in. With superior gain flatness and high-dynamic range across VHF, T-Band, and UHF, the DISTRO9 HDR comes ready for multi-band wireless microphone operation in a compact 1RU footprint.

Johnson Controls Introduces AI-Enabled Facial Matching
Johnson Controls introduces the exacqVision Facial Matching solution,  an artificial intelligence-enabled system that provides immediate notification of persons of interest who are returning to a retail business, venue or other premise.
The engine behind exacqVision Facial Matching is Tyco AI an ever-evolving, deep learning solution that will take analytic capabilities such as object classification, behavior and facial recognition to the next level, using powerful algorithms that customize solutions to specific end user installations.
Tyco will be displaying the solution at Booth 4142 at the NRF 2020 show in New York, January 12-14.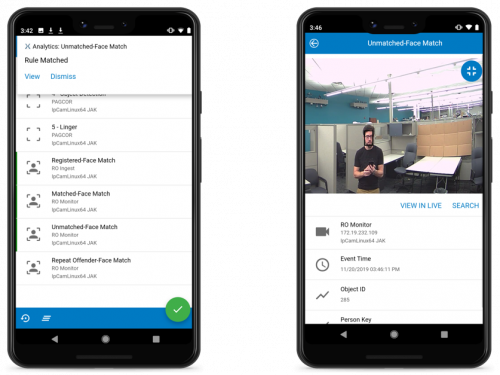 Atlona Releases Velocity 2.0
Atlona's Velocity 2.0 control system is an AV control platform that brings together a unique set of capabilities, resulting in system scalability. In addition to AV control, Velocity serves as an integrated server for room scheduling touch panels, as well as centrally deploying and managing a network of Atlona AV devices.
Audio Visual Projects
Linea Research Amps Drive Sound System At Grand Park Hotel Rovinj

The five-star Grand Park Hotel Rovinj is set at the edge of a pine forest on the Adriatic coast of northwestern Croatia. The six-story hotel offers 193 guest rooms and 16 suites, plus 3 restaurants, 3 bar/lounges, a spa, indoor and outdoor pools and tennis courts, a grand ballroom, and 3 combinable multi-function conference spaces.
It's an easy walk from the hotel to the harbor, museums, forested park, aquarium, and much more.
Recently, systems integrator HUST d.o.o. finished the design and installation of a 40-zone networked sound system at the hotel that employs Linea Research amplifiers, managed by a Biamp Tesira SERVER-IO AVB digital network server.
The hotel's grand ballroom is equipped with Community V Series and D Series loudspeakers. More than 700 Apart CM series ceiling loudspeakers and MASK Series surface-mount speakers deliver background music to the public areas, such as the lobby, restaurants, conference rooms, and pools. An audio mixer supports live performances.
HUST provided AV system control and monitoring using a GUI that runs on any computer in the hotel network and also with wall-mounted OLED controllers located throughout the facility.
Danley Sound Labs Solves Feedback and Intelligibility Woes at Living Water Bible Fellowship
Living Water Bible Fellowship in Alamosa, Colorado had a pair of related problems that frustrated the staff's ability to deliver a transparent, distraction-free service. First, the pastor could not get his microphone nearly loud enough before feedback threatened to overtake his voice, with predictable wincing among the assembled congregants. Second, even when feedback wasn't a problem, lack of intelligibility and impact made it difficult for congregants to fully lose themselves in the music or the moment. Local AV integration firm Lambda Audio Visual, of Monument, Colorado, designed and installed a new Danley Sound Labs sound reinforcement system that did away with both issues via incredible pattern control and phase-coherent, point-source fidelity.
"Living Water Bible Fellowship contacted us looking for some ideas to help improve the sound system in their main worship room," said Ryan Durbin, owner of Lambda Audio Video. "We visited to check out their system and immediately noticed the unique shape and orientation of the room.
"It's a rectangle with a peaked ceiling, with the stage set up on a long wall. There are balconies on both sides that look down on the stage from above. The space fits about 150 people. The orientation and loudspeaker placement created a 'boomy' reverberant sound in the main worship area.
"They were having a lot of difficulties producing defined sounds. Moreover, the room shape and a soffit area above the stage left no obvious place to put a loudspeaker for general coverage," he said.
Durbin worked with his CAD designer to model the best options given the unique circumstances. As proof-of-concept, the Lambda AV team brought a Danley SBH20LF to Living Water and demonstrated its musicality, intelligibility and gain-before-feedback.
Lambda AV completed the installation with a pair of Danley THmini subwoofers along with a Danley SM100 loudspeaker on each side of the room to cover the balcony.
A new PreSonus 24SX 32-channel console with a PreSonus 24r rack mixer and a handful of acoustic panels against the back wall completed the installation.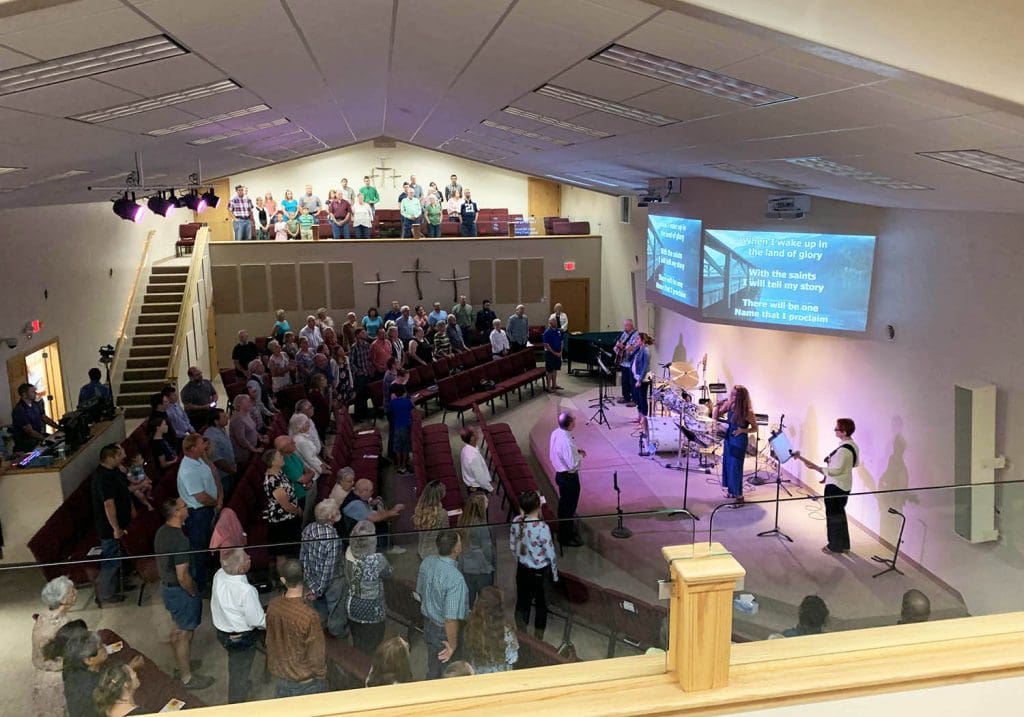 People and Places
Former CI Editorial Director Tom LeBlanc Joins NSCA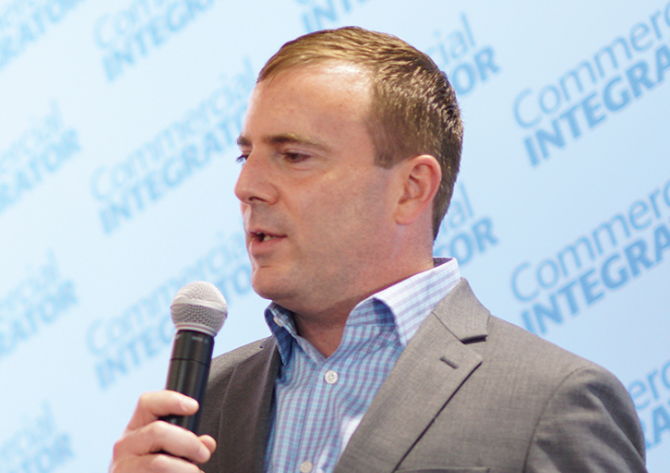 Tom LeBlanc, who left Emerald Expositions in August 2019 after 17 years with CI, CE Pro and My TechDecisions, started this week as the first NSCA director of industry outreach and media channels.
He'll work to amplify the existing resources of the association and help the media brethren of which he was once a member better utilize them.
LeBlanc will remain based in the Boston area, but will attend NSCA events including the Business & Leadership Conference next month in the Dallas area and Pivot to Profit in October near Chicago.
Lainie Mataras Joins Planar as Northeast Business Development Manager
Planar is expanding its U.S. sales force with the addition of Lainie Mataras. Mataras joins the company's Northeast team as business development manager. She will leverage her extensive professional network to foster relationships with consultant partners and further develop Planar's consultant program.
Mataras brings more than 25 years of experience in the commercial AV and digital signage industry. She joins Planar following her role as regional sales manager for the consultant market at Sapphire Marketing, where she worked for 14 years.
Prior to Sapphire Marketing, Mataras held a role in technical sales at Crestron for 10 years.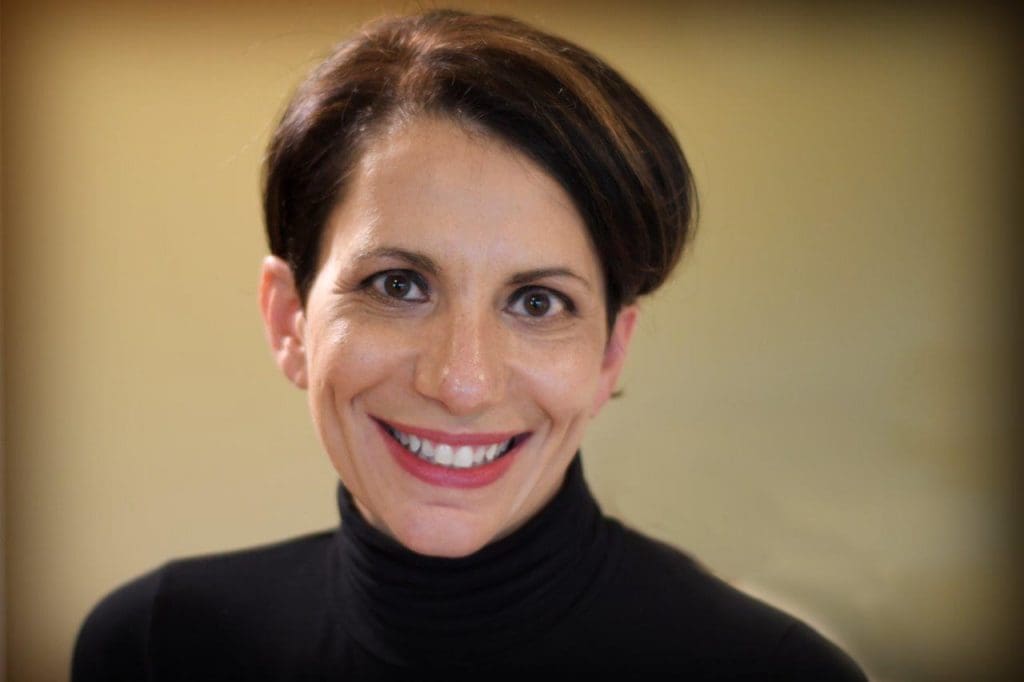 NewTek Names New Global Leadership
NewTek this week named Barbara Spicek as senior vice president of Global Sales. With more than 20 years of experience working with channel sales in the software/technology industry, Spicek will be based at NewTek headquarters in San Antonio, Texas, when she is not on the road visiting channel partners.
Paul Dobbs also joins NewTek as Asia-Pacific sales director and will be leading the growth for NewTek in that part of the world. Dobbs will be working closely with new and existing channel partners in the region. His home office will be in Bangkok, Thailand.
Draper Names Chris Broome New President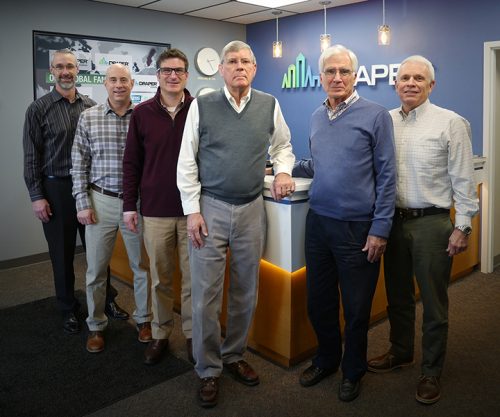 Chris Broome becomes only the fifth president in the company's 118-year history after John Pidgeon stepped down following 15 years in the role. Broome continues the Draper tradition of family ownership and management. He is the cousin of John Pidgeon and son of vice president of manufacturing Mike Broome, and the great-great-grandson of company founder Luther Draper.
The move also led to several other management changes. Lee Denhart replaces Broome as architectural market manager. Denhart came to the Draper sales team in 1989.
Jentry Wittkamper assumes Denhart's former position as director of sales. Wittkamper joined Draper in 1997 and most recently served as export sales manager and lifts and mounts product manager.
VUE Audiotechnik Adds Accounting, Operations Managers
VUE Audiotechnik recently appointed Victoria Ploesch as accounting manager and Kevin Smith as operations manager.
Ploesch brings more than 15 years of accounting experience having worked for Dunkin' Donuts, Pechanga Casino and Columbia apparel and possess two bachelor's degrees – Accounting and Business Administration.
Smith was the office and operations manager at Trace Minerals Research for the last 5 years and has worked in management for more than 20 years. Born and raised in Northern CA, Smith graduated from Weber State University with a Bachelor's in Business Administration.
HDCVT Technology Becomes SDVoE Alliance Contributing Member
Shenzhen HDCVT Technology Co., Ltd has upgraded its SDVoE membership to become a contributing member.
"In a world where data and rich video content are expanding exponentially, people need higher resolutions, faster connections, longer extension and more flexible installations. SDVoE addresses these requirements and is becoming ever more popular," said Chris Lai, general manager, HDCVT Technology. "We chose to upgrade our membership to take an even more active role in developing the market and empowering our customers with innovative SDVoE™ products."
"HDCVT was one of the original 14 members at the inception of the SDVoE Alliance at ISE 2017. We are proud that they are thriving in the SDVoE ecosystem with outstanding products that benefit so many of our members," said Justin Kennington, president of the SDVoE Alliance. "We look forward to their continued collaboration at this higher level."
If you enjoyed this article and want to receive more valuable industry content like this, click here to sign up for our digital newsletters!