AV News to Know Jan. 8, 2021: New Products, Cool Projects and People in New Places
In this week's edition: 22Miles partners with Cisco, St. Louis Aquarium entrance gets interactive and Siemon names fifth-generation CEO.
Leave a Comment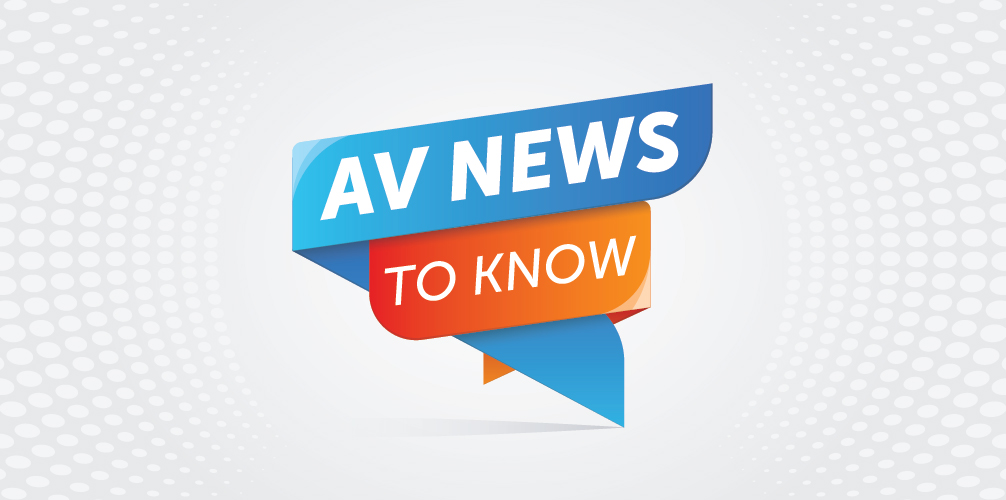 Here's a closer look at some of the AV news, products and projects you might have missed this week. We call it AV News to Know:
New AV Products
D-Tools Releases System Integrator Version 15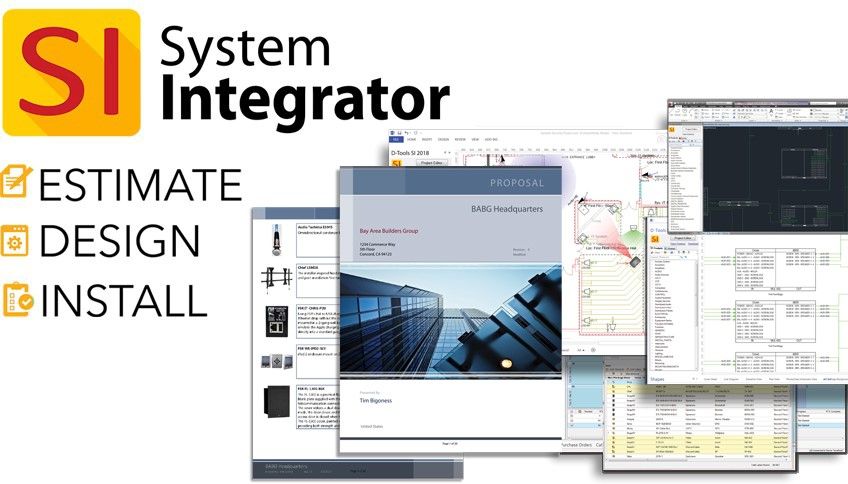 D-Tools, Inc. this week announced the availability of System Integrator version 15, which includes new capabilities for its end-to-end, estimation, design, installation and service management software solution.
The latest release, SI version 15, provides new capabilities that include solutions, mass update function in the SI Project Explorer, new Project Wizard settings, custom fields for products and project, additional list-type custom fields, ability for editing multiple purchase orders, tasks, service orders and service plans simultaneously; improved color-coding capabilities; re-designed ribbons and more.
LG Improves Pixel Pitch for Transparent Color LED Film Displays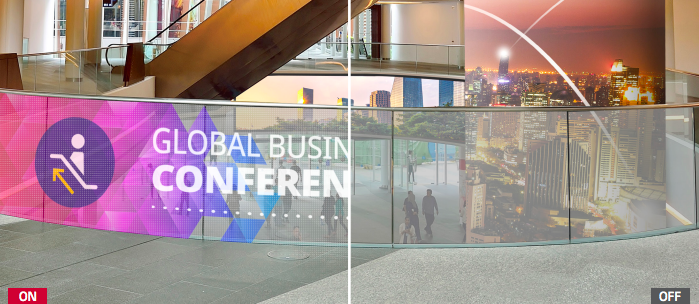 LG Business Solutions USA has introduced the LAT140 Transparent Color LED Film digital signage display, the latest in a series of products designed to elevate spaces with flexible signage that can turn virtually any window or glass surface into a canvas for content.
First introduced as a 24mm pixel pitch model, the new 14mm version nearly quadruples the number of pixels in the same space and doubles the brightness generating a vibrant viewing experience, while also displaying a variety of content options, from text to animations and images.
22Miles and Cisco Partner to Provide Collaborative Tech for Global Market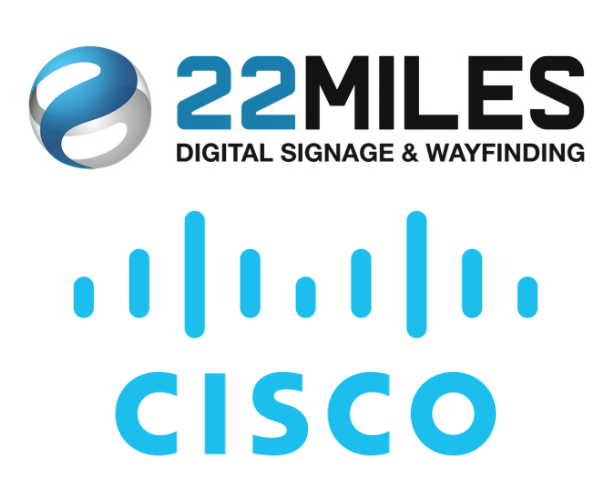 Digital signage and interactive wayfinding company 22Miles announces a partnership with industry technology leader Cisco. The synergy of the two companies' offerings will provide integration of 22Miles version 6 of their PublisherPro.AIoT software platform with Cisco's suite of collaborative communications tools.
The companies announced earlier this week, the introduction of the 22Miles bot, a virtual publishing manager that empowers WebEx teams with dynamic integration, enabling moderators and publishers to drive targeted, multi-channel content into digital display distribution.
Aveo Systems Simplifies Content Sharing in Zoom Rooms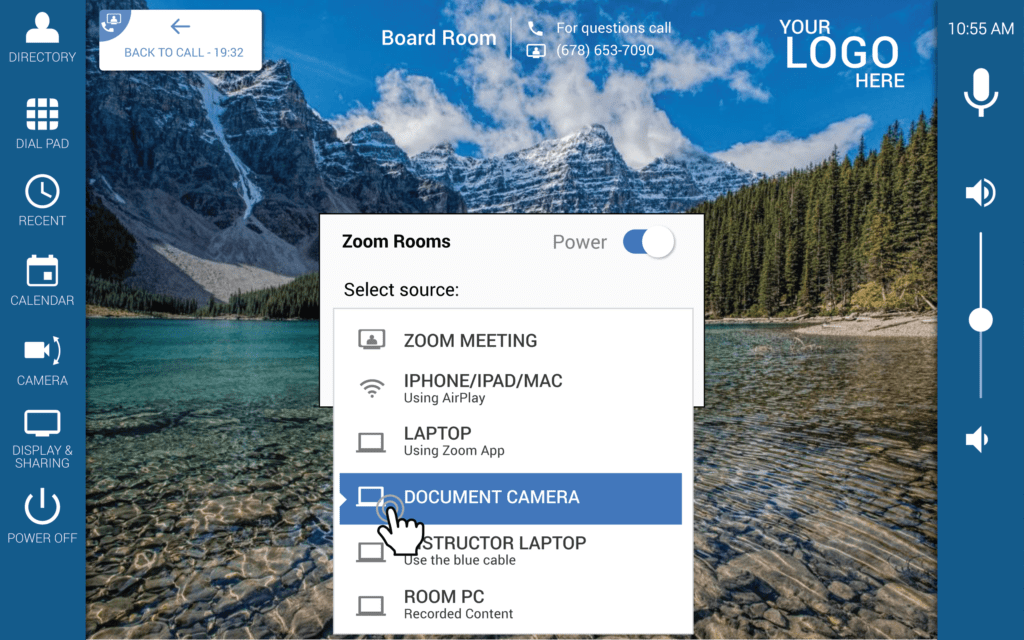 Aveo Systems has announced an update to Mira Connect which further simplifies connection to and management of Zoom Rooms meetings, including the ability to select from multiple wired video content sources.
Mira Connect allows users to route wired video sources directly through a video switcher and control all sources using a single HDMI-to-USB interface on the Zoom Rooms device.
MSE Audio Updates SoundTube BGM Speakers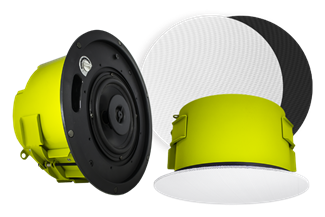 MSE Audio announces cosmetic upgrades to its SoundTube BGM (background music) in-ceiling loudspeakers with upgraded flangeless magnetic grilles.
SoundTube's CM-BGM background music in-ceiling loudspeakers are designed specifically for low and suspended ceilings. The CM-BGM speakers dramatically reduce installation time with SpeedWing™ constant-tension mounting systems.
The CM series incorporates low profile styling and seamless coverage in a one-piece integrated unit. Applying BroadBeam Ring technology, the CM-BGM models greatly expand the coverage area providing full frequency dispersion.
Four models are available including 5.25" regular and short can, 6.25", and 8" models. Each size comes in white with a black grill option.
Audio Visual Projects
Analog Way Picturall Pro Media Server Drives Entrance Experience at New St. Louis Aquarium
Analog Way's Picturall Pro media server with 8TB performance-plus hard drives is powering the award-winning Entrance Experience at the new St. Louis Aquarium created by DE-ŹYN Studios.
America's newest aquarium is the centerpiece of a $187 million family entertainment attraction in downtown St. Louis.  The Aquarium and other new attractions are housed in the National Historic Landmark train shed at St. Louis Union Station Hotel, owned by LHM and its visionaries, Bob and Steve O'Loughlin.
The station originally opened in 1894 as the biggest and busiest train terminal in the nation.
The Entrance Experience recently won a THEA Award for Outstanding Achievement from the Themed Entertainment Association (TEA).  It was cited for crossing the threshold into entertainment design in new and unexpected ways.
The Entrance Experience melds fantasy and reality by carefully blending the media art and technology of DE-ŹYN Studios.
LED display technology, visual media, an original music score and a masterfully executed virtual train ride attraction, turnkeyed by DE-ŹYN, transports guests into the immersive world of the aquarium.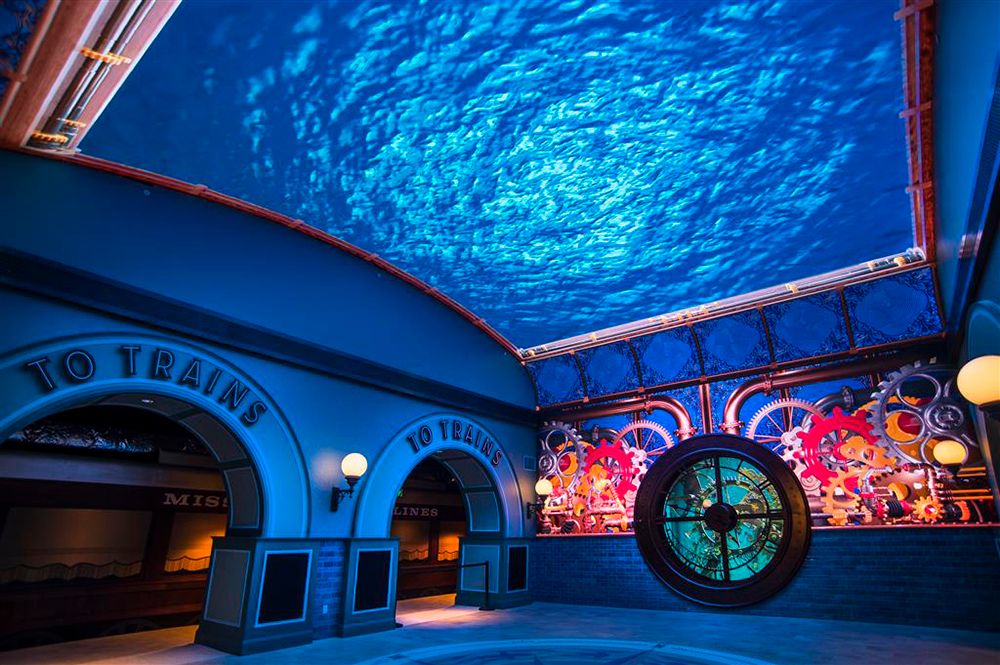 DE-ŹYN Studios, with offices in Orlando, New York, San Francisco and Vancouver, oversaw the vision and execution of the Entrance Experience working directly with LHM on the creative media work and aquarium designer PGAV Destinations on the careful, undetectable integration of technology into their exquisite design.
The Entrance Experience is displayed on DE-ŹYN's custom seamless 2.7 mm LED display building blocks, which rise from a clock face-style fish tank window to cover the hall's barrel vault ceiling with a direction change from side to side to forward/back in DE-ŹYN's redesign.
"We wanted to create a sort of 'Fantasia' ballet in the Grand Lobby, a series of three- to five-minute vignettes combining an original music score, sea life, water and natural elements in a very stylized way to immerse visitors in a world of enchantment from the moment they arrive," said John Miceli, chief creative officer and founder of DE-ŹYN Studios.
"The immersive visuals float around the fish tank wall and up and overhead and behind and over that massive palette created by the architecture," he notes.  Whales, dolphins, betta fish, sharks, jellyfish, manta rays, sardines and many other sea creatures bring their special flowing movements, synchronized to the music score, through the space providing a wow moment for guests. An Undersea Station that appears to be 3D to the naked eye, water flow and an incredible journey through the galaxy all play a part in the Entrance Experience, the central element in the room.
"At whatever point a visitor walks into the space, whether they see a whole vignette or just part of one, there's an endless set of 'wows' to dazzle them," says Miceli.  "There might be a few betta fish in a love story in a black void or the entire space might be transformed into an undersea observatory that's quite 3D and colorful.  Everything is carefully and artistically done to be simple and elegant and synchronized to the score."
The DE-ŹYN Studios team chose an Analog Way Picturall Pro media server with 8TB performance-plus NVME hard drives to play back the high-resolution content of the 14,533,632-pixel canvas.
"We could drive DE-ŹYN's custom resolution LED videowall with specific and high-resolution content using just one Picturall Pro at very high quality and with repeatability," notes Brian Smith, Southeast Regional Sales Manager at Analog Way.  "The system also features input cards so if the space is rented out to an event they can plug in external sources and support other content."
DE-ŹYN has provided aquarium staff with intuitive tablet control of the Entrance Experience.  "We allow the user to set up vignette sequences in the order they choose, or they can manually play something for a special guest," Miceli explains.
Danley Reanimates Historic Bearsville Theater
Albert Grossman – music industry guru and manager of Bob Dylan, The Band, Janis Joplin, Odetta, and Peter, Paul, & Mary, among many others – founded the Bearsville creative complex in the 1970s in Woodstock, New York.
He died while the Bearsville Theater was still under construction, and his widow, Sally Grossman, saw it through to completion in 1989. The John Storyk-designed theater remains part of a complex that included restaurants, residences, the Utopia production studio, and a recording studio.
The Rolling Stones, Isley Brothers, Ozzy Osbourne, REM, Peter Tosh, Phish, Dave Matthews Band, and many others recorded at the studio. Todd Rundgren produced MTV's earliest music videos in the Utopia production studio.
In addition to most of the acts listed above, The Pretenders, Blondie, Bob Weir, Paul Butterfield, and countless others graced the stage of the Bearsville Theater. It's a tremendously historic place, and, now with a point-source Danley Sound Labs system in place, it will reopen sounding far better than it ever has before.
"Woodstock obviously holds a special place in music history, starting with the 'Sound-Outs' of the 1960's that inspired the much larger Woodstock Festival," said Lizzie Vann, new owner of the Bearsville Theater.
"It's an amazing place, just two hours from New York City, and Albert really created the renown of today's Woodstock' by building the Bearsville complex here. We're excited to revive it and build the Bearsville Theater into the musical heartbeat of the region again," she said.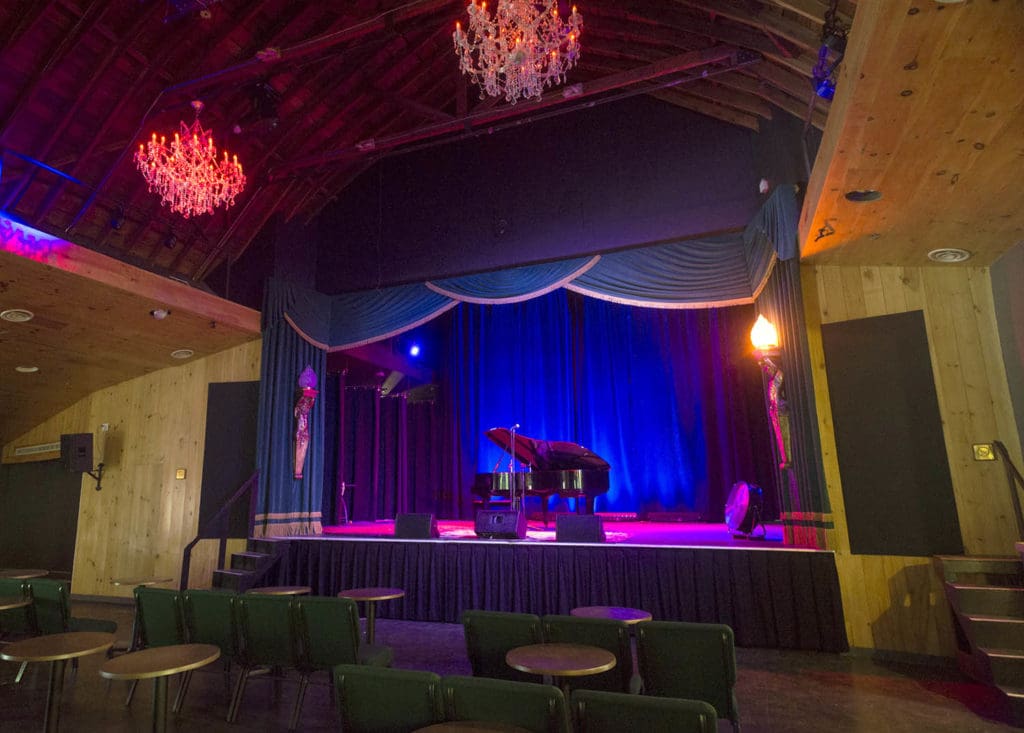 "Albert Grossman originally intended the Bearsville Theater to be a showcase venue for his artists to present to the industry," said Robert Frazza, veteran live sound engineer (Todd Rundgren, Adrian Belew, ABBA, and 30-plus year Woodstock resident and Bearsville Theater engineer.
"The property was an old farm, and the theater is built into the barn. Albert brought in John Storyk to make sure the acoustics were outstanding, and even with a terrible reinforcement system, it's a great-sounding room," he said.
The Danley system found its way into the Bearsville Theater via Stan Denis and his Albany-based production company, Denis Entertainment Group. Frazza had used Denis's portable Danley SM80 and TH118XL rig for Woodstock-area shows to mix Orleans, Tony Levin's Stick Men, and Phil Keaggy.
Frazza knew different tops would be needed at the Bearsville Theater, so Denis worked with Skip Welch, eastern regional sales manager with Danley, to arrange a demo of the Danley SH46 full-range loudspeaker together with TH118XL subwoofers in the theater itself.
Vann was happy that Frazza was happy, but she was also pleased with the price tag.
A stereo pair of Danley SH46s cover the 400-capacity room, supported by four Danley TH118XL subwoofers. A single, four-channel Danley DNA 20k4 Pro 20,000-watt amplifier powers the entire system: one channel each for each SH46, two central TH118XLs together on channel three, and two flanking TH118XLs together on channel four. Denis used Danley's onboard DSP and presets as starting points during commissioning.
Frazza likes to run his full-range boxes as if there were no subwoofers in the system, so Denis set the SH46s' high-pass filters to match the 75Hz response of the speakers themselves. Frazza mixes in the subs as needed.
Denis installed a workhorse Midas M32 since most engineers are already familiar with it. To round things out, a pair of Danley GO2 8CX full-range loudspeakers provide front fill when needed from movable positions at the front lip of the stage.
Two additional stereo pairs of Danley GO2 8CX cover the bar, where patrons get an amazing view of the stage through angled glass windows. They are slightly delayed so as to synch perfectly with the low end coming from the TH118XL subwoofers fifty feet away.
Storyk had been back to the Bearsville Theater only two weeks before the Danley system commissioning.
"Like it was in its heyday, the Bearsville Theater will be the place that everybody wants to play between New York City and Syracuse or Buffalo," said Denis. "It will be the kind of place you have to play… just so you can say that you played there!"
"Everyone in the area is excited about the Bearsville Theater reopening, and they want to get involved," said Vann. "We're talking with people about getting a great series of concerts on the go, about music education opportunities, artist residencies, even using our center here for recording and pre-tour rehearsals."
People and Places
Mood Media Names New CEO After Vector Capital Acquisition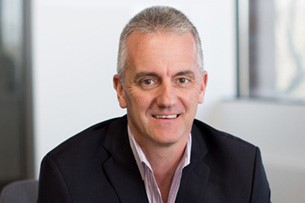 Vector Capital this week announced the completion of its acquisition of Mood Media.
In connection with the closing, Malcolm McRoberts, operating executive at Vector Capital, has been named CEO. David Hoodis, who previously served as CEO, will continue to support the Company and team on a transitional basis.
Carousel Industries Names Juan Gonzalez as Senior VP of Customer Success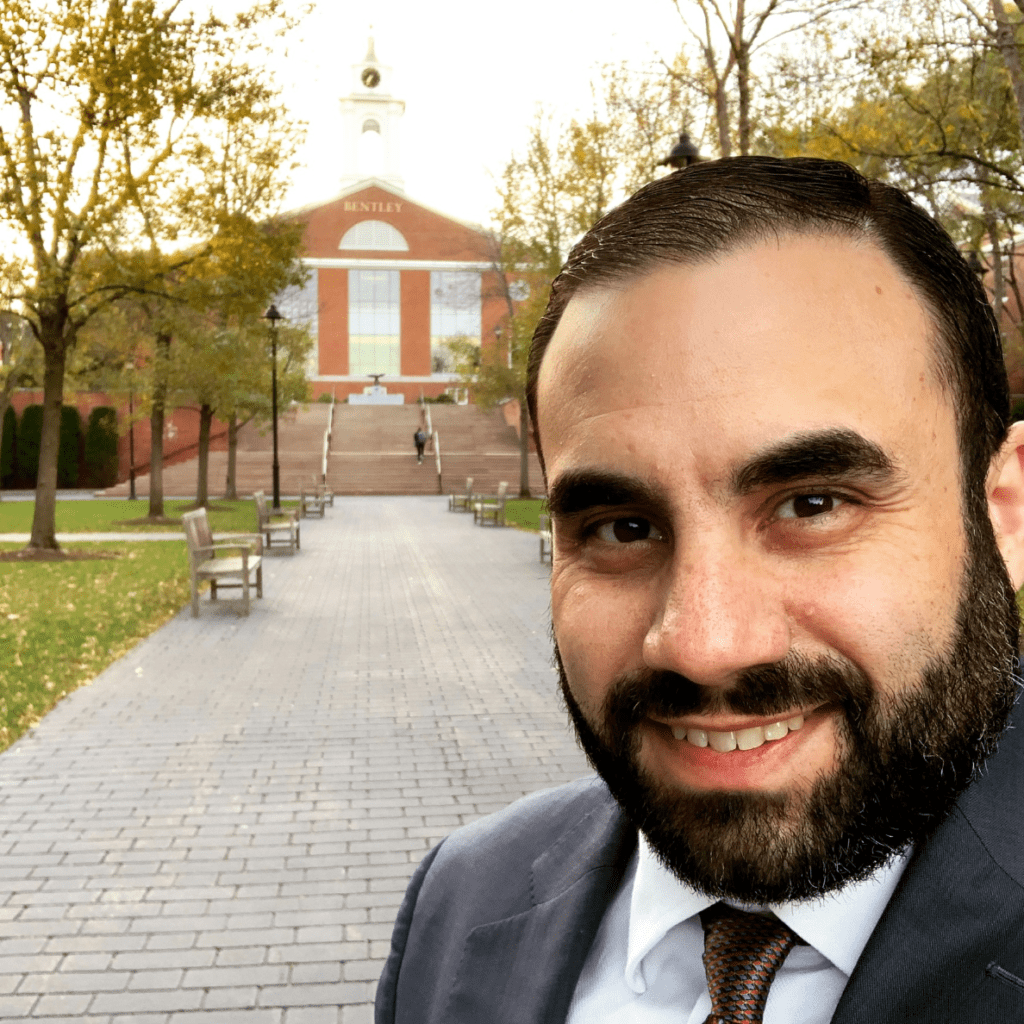 Carousel Industries this week announced Juan Gonzalez has joined the company in the newly created role of senior VP of customer success.
Gonzalez, an accomplished client success and customer experience executive, will be responsible for driving Carousel's overall management strategy to deepen and expand relationships with clients.
He will oversee all cross-functional client experience teams, including the Service Delivery Management (SDM) and Customer Success Management (CSM) teams.
Planar Welcomes Joe Kaufenberg As Regional Account Manager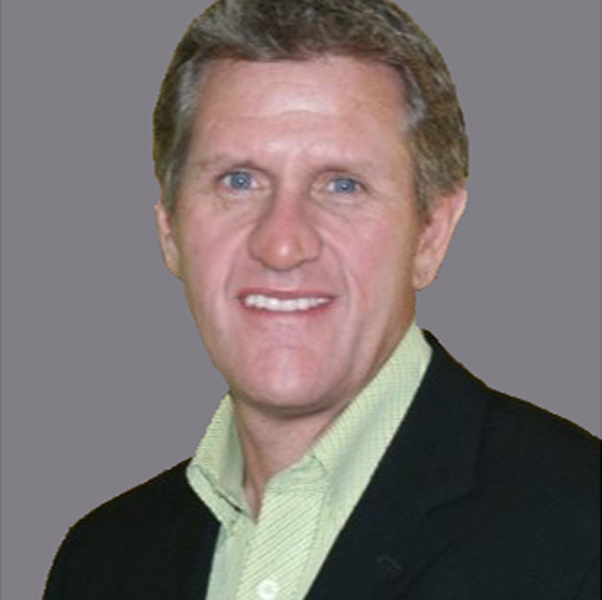 Planar recently welcomed Joe Kaufenberg as regional account manager for the Upper Midwest. Based in the greater Minneapolis-St. Paul area, Kaufenberg will manage the company's sales efforts in Iowa, Minnesota, Nebraska, North Dakota, South Dakota, Wisconsin and Kansas.
Kaufenberg joins Planar from Sony Electronics, where he worked as a senior account manager.
Siemon Announces Appointment of New President & CEO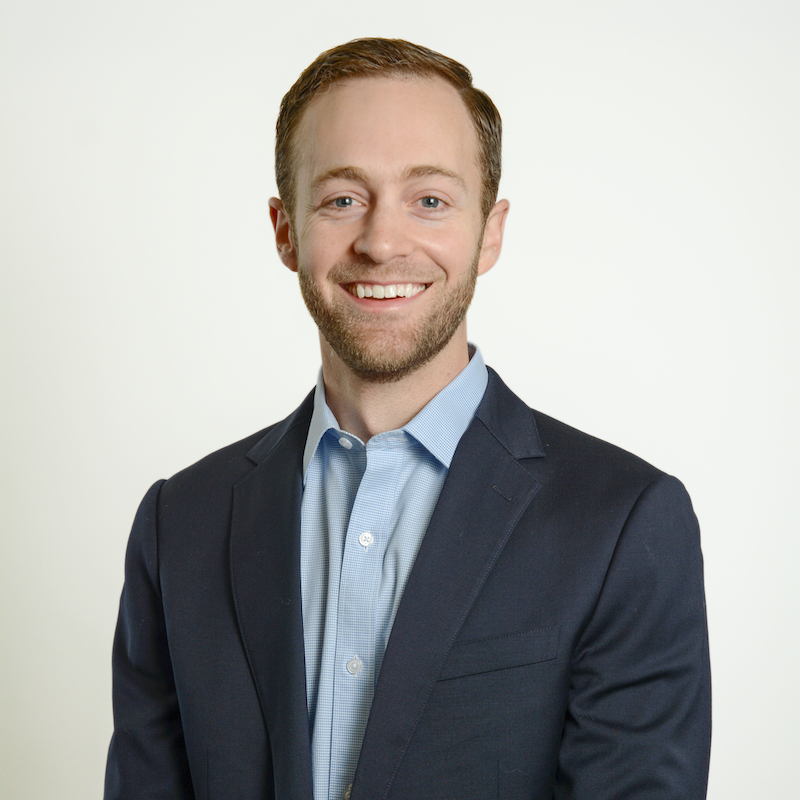 The Siemon Company this week announced Henry Siemon as the company's new president and CEO.
Carl Siemon, who has served as president and CEO since 1982, will continue to serve on the board of directors and will work with Henry Siemon and the leadership team as a strategic advisor.
Henry Siemon becomes the fifth CEO in Siemon's 118-year history and establishes a fifth generation of stable family leadership.
Since joining Siemon in 2017, Henry has served as global director of supply chain focused on initiatives to improve the company's operational capabilities across the 150 countries Siemon serves.
L-Acoustics Names Sales and Application Team for Middle East and India
L-Acoustics this week announced the appointment of two regional industry experts to support existing partners and grow the company's presence in key vertical markets, as well as with consultants, integrators, sound engineers, and end users in the region.
Chris Mead, sales manager for the Middle East, India, and East Africa, will build relationships and develop business in the region while Rahul Samuel, application engineer for the Middle East and India, will provide technical support, design assistance, and training to partners and projects throughout the area.
Mead has more than15 years of experience in the U.K. and the Middle East. He began his career designing and implementing AV solutions for end-users and most recently provided technical support and developed sales in the Middle East region for Meyer Sound.
Samuel will be responsible for providing technical expertise to partners and projects throughout the Middle East and his native India. Samuel is a live sound engineer with over 15 years of experience as an acoustic consultant, FOH/monitor and system engineer, system designer and educator.