AV Over IP Products Boom: Market Sales Up 130%
A newly announced study from Futuresource finds that AV over IP products are experiencing a 130 percent year increase in sales.
Leave a Comment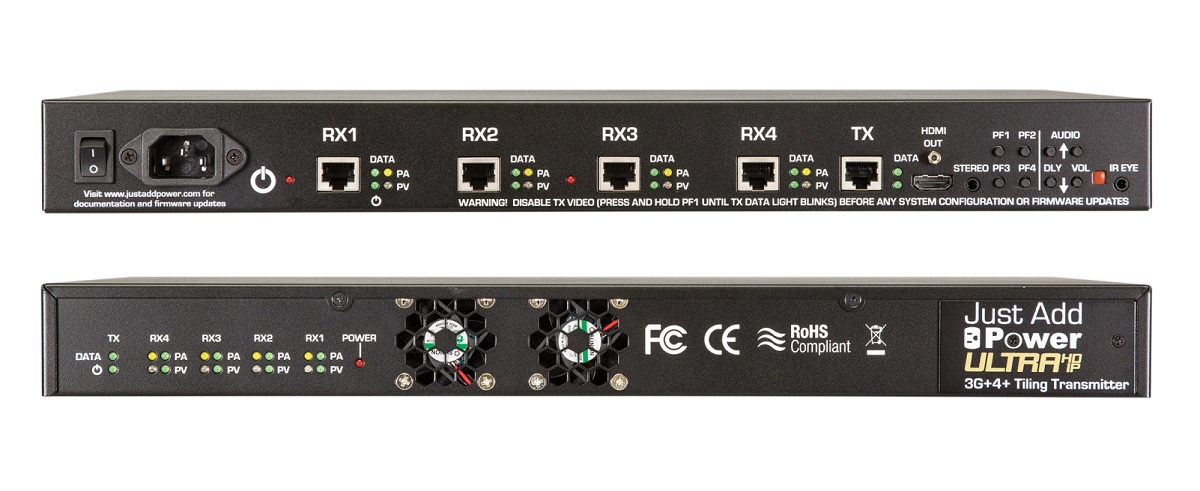 No technology category has created more buzz in the commercial electronics industry over the past year than AV over IP products.
Validating the anecdotal account's of AV over IP products' growing popularity, the U.K.-based research firm Futuresource Consulting says the category is experiencing robust sales.
According to the company's research, sales of AV over IP products (encoders/decoders) are experiencing a year-on-year increase of 130 percent, and AV over IP is enabling a whole new era of AV control and distribution.
"This is a game changer for the industry and its impact cannot be overstated," notes Anthony Brennan, research analyst at Futuresource Consulting. "We're seeing the beginings of a trend that will shake up the industry, with our forecasts pointing to a volume CAGR of nearly 50 percent during the next five years. Make no mistake, AV over IP will transform the way the pro AV market interacts with and controls AV systems."
AV over IP Products: Growth Still In Early Stages
Brennan says that until recently, AV over IP was considered unusable in a majority of commercial electronics installations. But now, AV over IP products replace traditional technologies and product solutions.
"The matrix switcher is well established, and with high barriers to entry, it has been monopolized by a handful of large companies," states Brennan. "The low barriers associated with AV over IP are allowing smaller companies to compete directly with these large enterprises, merging the worlds of IT and AV, placing software solutions at the heart of the AV industry and fostering innovation and competition. For savvy vendors equipped with the right market information, the scale of opportunity is enormous."
Futuresource points out that vertical markets, including corporate, education, government and hospitality will experience rapid adoption of AV over IP technologies, with other markets such as healthcare and the residential AV market, are expected to experience varying degrees of adoption.
The British research firm adds as quickly as AV over IP has been accepted in 2017, the product category will see sales experience even greater numbers by mid or late 2018.
"We're hearing from vendors that their conversations with users have shifted to the benefits of individual products and competitive advantage. They no longer need to convince users that IP technologies are a viable option for low-latency signal distribution. This represents a significant shift in mindset for the wider AV world," concludes Brennan.
Read next: AV-over-IP No Longer Taboo, Acceptance Emerges at InfoComm 2017
"However, these are only the beginnings. We're already seeing a rapid uptake of AV over IP, but the hockey stick moment has yet to arrive. Our forecasts indicate that by mid- to late 2018 the market will be primed and ready to take off. The companies that embrace the opportunity now will command an enviable market position next year."
If you enjoyed this article and want to receive more valuable industry content like this, click here to sign up for our digital newsletters!