BenQ ISE 2018 Plans Include Google Jamboard Demo, New Projectors
BenQ ISE 2018 plans will see the company show off some new BlueCore laser projectors, new displays, and a demo of the Google Jamboard.
Leave a Comment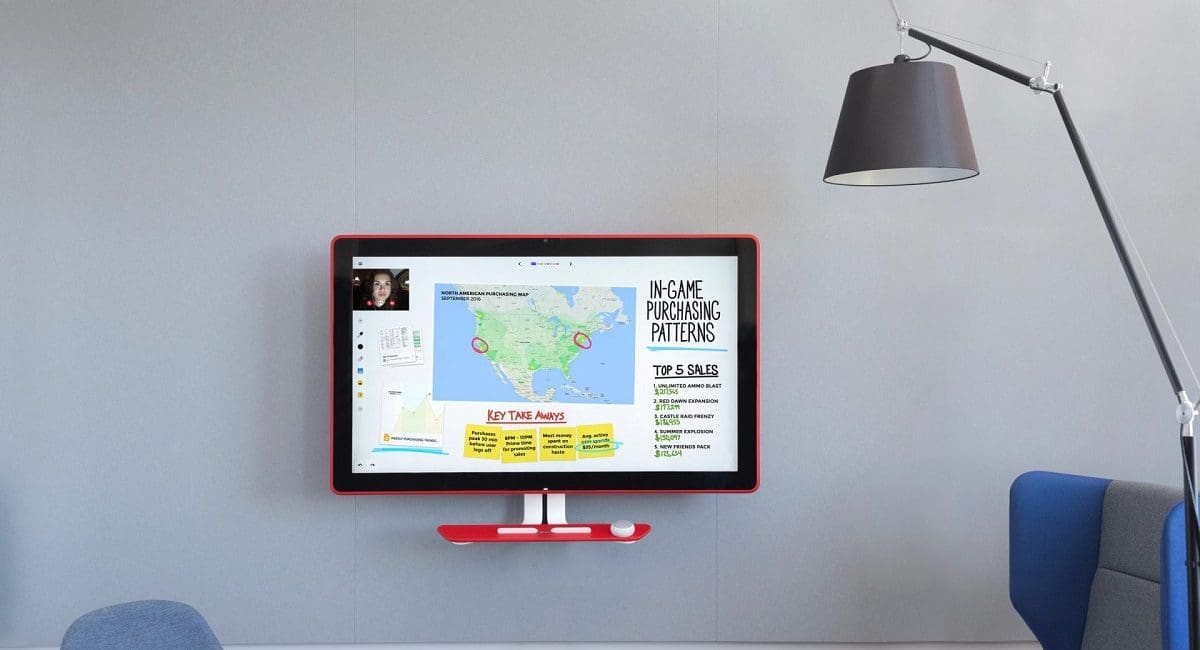 BenQ ISE 2018 plans include showing off some new products and giving many European clients their first look at the Google Jamboard.
At last year's ISE, BenQ chose to show off real-world applications for its products, allowing integrators to walk away bristling with ideas. This year, the company will showcase a plethora of new technologies – including a couple of new displays and projectors.
Google Jamboard Demos at ISE 2018
One product that will likely attract corporate clients in droves will be the Google Jamboard. This smart whiteboard is the biggest competitor to Microsoft's Surface Hub.
BenQ has distributed the Jamboard in the UK since September 2017, although ISE 2018 will be the first opportunity for many in Europe to try out the device for themselves.
The 55-inch Google Jamboard is designed to act as a central hub for meetings, capable of hosting video calls or showcasing presentations.
It also integrates with Google's Cloud, allowing it to grab documents from an online account with little fuss.
Pair that with quick and easy set-up, then this could easily be the must-see product on BenQ's booth.
New Displays, Projectors at BenQ ISE 2018 Booth
The BenQ IL550 Interactive LCD/LED flat panel will be available for demonstrations at ISE 2018. Based on infrared (IR technology), the IL series offers multiple touchpoints with over 50,000 hours of life.
It is equipped with BenQ exclusive X-Sign cloud based content management software to help users create, schedule and display digital signage content across various templates. The Multiple Display Administrator (MDA) application controls multiple displays simultaneously through the local network and coordinates content within the same LAN environment.
The BenQ PL553 will also be on show, with this video wall solution boasting one of the slimmest bezels in the world, with a 1.8mm bezel gap. Using Daisy Chain, it should be simple to create a large 4K screen with an almost invisible gap between each display.
The final displays set for a BenQ ISE 2018 release include RP750K and RP860K 4K interactive flat panel displays. These IFPs are equipped with instant plug and play, multi-platform compatibility, 20-point multi-touch, smart eye-care and handwriting recognition.
Related: 8 Most Innovative Pro Video Products of 2017: The Best Laser Projectors, Video Displays, Projection Panels and More
BenQ will be demonstrate the LU9915 BlueCore Laser Projector at ISE 2018. This projector is the brightest choice for large venue applications, featuring 10,000 ANSI-lumen brightness and 100,000:1 contrast ratio.
The BlueCore laser engine also supports 360° or portrait installation and 24/7 operation. LU9915 is compatible with a selection of lenses for a wide range of installation possibilities.
The LU9915 won't be the only BlueCore laser projector to be shown off at ISE 2018, however. BenQ is also bringing the LK970, LW890UST, and LU950 to the show.
These projectors will be used to showcase BenQ's 4K range of products for every scenario – whether it be retail, education, corporate, or museum installations.
See more products debuting at Integrated Systems Europe 2018 here.
If you enjoyed this article and want to receive more valuable industry content like this, click here to sign up for our digital newsletters!