Christie's ISE 2020 Features MicroTiles LED with Active 3D, 64-bit Pandoras Box
Christie at ISE 2020 is featuring an evolved version of its MicroTiles LED product with new Active 3D capabilities and a 64-bit version of Pandoras Box.
Leave a Comment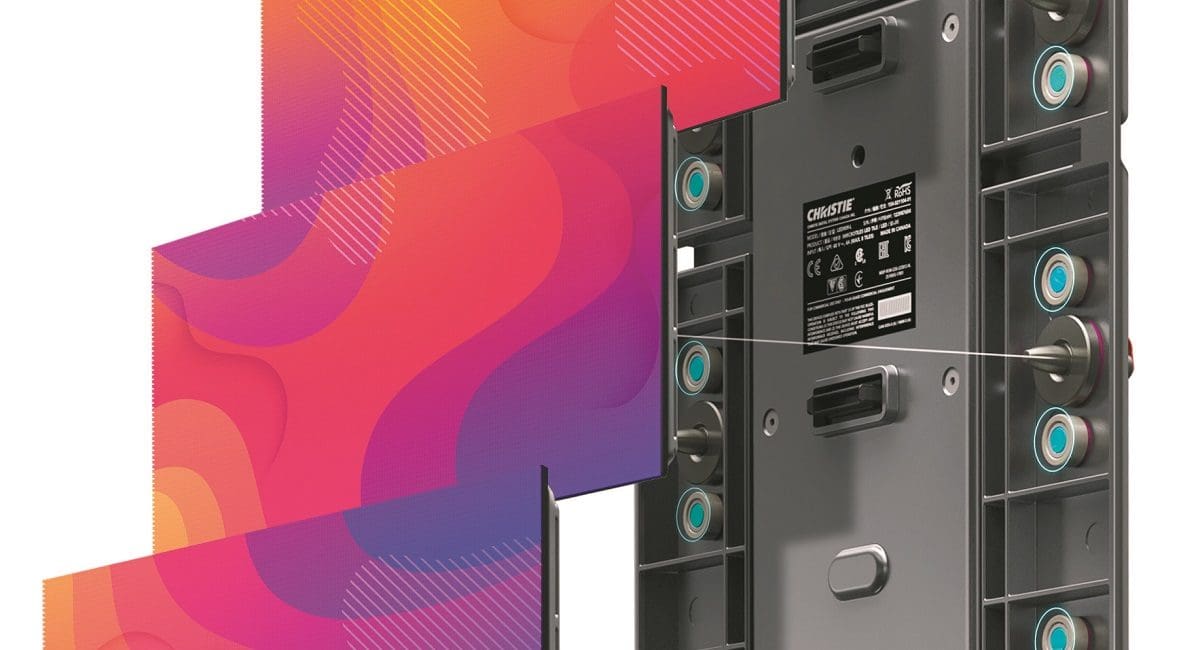 Christie is featuring what it calls "an evolved version" of its MicroTiles LED product with new Active 3D capabilities and a 64-bit version of Pandora's Box video processing and show control software at ISE 2020 this week in Amsterdam.
Microtiles LED with Active 3D
Visitors to the Christie stand (1-H70) can see the 1.25-milimeter Microtiles LED with the company's new Active 3D technology in action. With shuttered 3D glasses, users can see 3D content at 120 hertz (60 hertz per eye) in a 1.25-milimeter pixel pitch.
Christie said in a press release its Active 3D technology is intended to be combined with the high brightness of MicroTiles and P3 cinema-quality color to deliver a 3D, 4K UHD experience at 120 frames per second at 1000 nits brightness via the company's Link E1000-3D video wall controller.
According to Christie, this has applications in several industries, including aerospace, automotive, military, simulation and theme parks and can also function as digital signage or in control rooms.
Christie senior product manager Ted Romanowitz said the company "has taken a game-changing product and added 3D capabilities to enhance it further."
"We understand the need for a 3D visualization and design experience that doesn't compromise brightness or color – and is flicker-free," he said. "With MicroTiles LED Active 3D, we anticipate our customers will experience heightened innovation via advanced collaborative design."
MicroTiles LED with Active 3D will be available next month.
See all of our ISE 2020 coverage here
64-Bit Version of Pandoras Box
Christie also announced the release of Pandoras Box Version 6.4, a new 64-bit processing software for real-time video processing and show control.
The new version is available to download on the company's website.
The company said in a press release that the new version combines the latest processing technology with intuitive media and show control.
The performance of all systems was also increased with updated software to unlock additional resources from existing server hardware.
Working in 64-bit, the render engine is adapted to the operating system, allowing Pandoras Box to make use of more resources like system memory or process calculations in parallel. This allows the simultaneous playback of more or larger video files.
In a statement, Christie product manager Markus Zeppenfeld said tests have shown that depending on the video codec, the new version can generate up to 35 percent more output.
"This is also great news for customers using our Software Player on their custom hardware systems, as even they will benefit immensely from these improvements," he said.