Three Trends Christie Will Target Under New President Zoran Veselic
RGB lasers, LED and content management among the focus areas for Christie president/COO Zoran Veselic, who succeeded Jack Kline as president in April.
Leave a Comment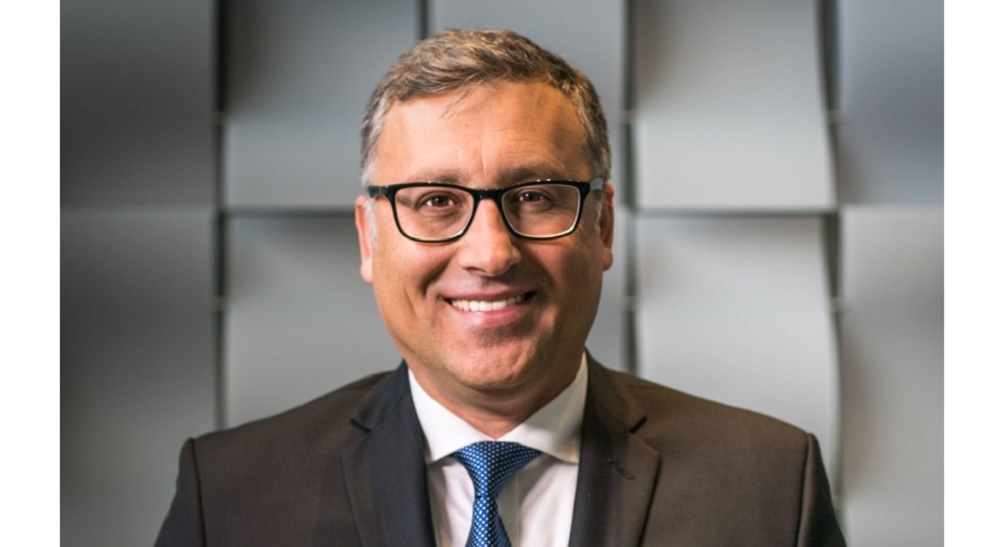 Zoran Veselic hasn't worked anywhere but for Christie Digital since coming to Canada in 1994 from the former Yugoslavia amidst political upheaval in his homeland that made it almost untenable for him and his family to stay.
And, if he has anything to say about it, Veselic says the company will also be the last stop in his career.
That doesn't mean he's planning to go anywhere anytime soon though, not after taking over as Christie president and COO of the company on April 1, succeeding Jack Kline, who retired after 40 years with the company.
Veselic, 55, added president to his COO duties upon Kline's retirement, joining CEO/CFO Kazuhisa Kamiyama as the leadership tandem.
He looks at the duo as "continuing Jack's legacy" with Christie but says he won't be shy about speaking his mind or putting his own stamp on the company he now runs.
"I hope I can fulfill some of the expectations people have of me," says Veselic. "I'm very lucky to work with extremely smart and talented people and with all these exciting technologies.
"When I came to this country, I didn't have much money and didn't speak English. I never dreamt of being the Christie president. That was the furthest thing from my mind. People opened a lot of doors for me. This company has always had an environment that was conducive for people who work hard," he says.
Veselic, who is married with one son, didn't let Kline leave without picking his brain a little bit about what to expect as he took over the company.
"Jack is a legend," says Veselic. "He's a person who transformed the cinema world. We had some conversations about what it means to run the company, but we're two different people. He always encouraged me to shape my own path forward.
"I feel a tremendous responsibility and accountability to our employees. My role is to be in their service. They don't work for me. I work for them. My job is to get out of their way and let them do their work. I don't mind making decisions. Jack gave me some opportunities to do that before he left and I know I have great support here It's about extending the trust and holding people accountable," he says.
Christie's Evolution Under Veselic
Veselic believes it's "time to monetize" some of the digital cinema technology Christie has created in recent years and says he has a vision of Christie offering an end-to-end portfolio of products and solutions, including content management, projection, streaming and more.
"There aren't many companies that have that kind of capability," he says.
Veselic, who says he's logged more than 1.3 million miles on Air Canada in his Christie tenure, sees his job as managing the company's daily operations, ensuring the company can deliver on its promises and traversing the globe to meet Christie's clients and partners.
That travel will include frequent visits to the company's factory in Shenzhen, China and Christie's 17 global offices.
"I want to continue to be close to our customers and our employees," he says.
Veselic will help Christie to continue to "tune up" the company to become "more nimble," including some tweaks that have already happened.
"The changes in this market are so fast," he says. "It's a challenge to keep up. We're definitely moving in the right direction but we have significant growth opportunities in front of us. Any success we have is based on focus and clarity. People buy from Christie because we inspire them with our technology."
Veselic isn't sure whether Christie will dip its toe into the fertile merger and acquisition waters that have swirled around AV for the past few years.
"We want to start with a healthy core business, then as opportunities come up, we may look at making acquisitions or collaborating in a joint venture," he says. "There are lots of different ways for companies to work together."
Veselic Outlines Focus Areas for Christie
It can be somewhat difficult to know exactly where things will go in the AV technology world, but Veselic is putting his quarter-century of experience with Christie and his background in electric engineering to work when he breaks out his crystal ball for trends he expects to see in the space soon.
First up is RGB lasers and solid-state illumination. Of course, Christie has "been investing in many illumination technologies over the years," says Veselic, but this is where he sees the future headed.
Veselic points to the MicroTiles LED as another "opportunity" for Christie to emerge as an industry leader, saying the new version of the product "kept the promise of the original MicroTiles from a decade ago."
Listen: Christie CEO Retiring After 40 Years; Most Popular AV Categories: Episode 46 of AV+
Content management and distribution through AV over IP and SDVoE represent the third focus area for Veselic and Christie looking ahead. AV applications and the customers who request them need more bandwidth, higher bandwidth, lower latency and multiple display types and that's only going to become more pronounced, he says.
Surely, those won't be the only areas where Christie could play a role and if others emerge, they'll be ready.
"We're always looking for ways to add value for our customers," says Veselic.