CommScope Accelerates Enterprise Wi-Fi 6 Adoption with New Access Points
CommScope introduces five new Wi-Fi 6 certified access points through Ruckus product line to push Wi-Fi 6 into the mainstream.
Leave a Comment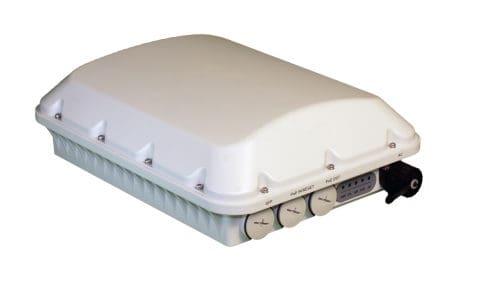 CommScope recently introduced additions to its portfolio of access points supporting Wi-Fi 6 technology, "bringing the benefits of higher data rates, increased capacity, improved power efficiency and better performance in environments with multiple connected devices."
In addition to the RUCKUS R750, introduced last year as the world's first Wi-Fi CERTIFIED 6 access point (AP), CommScope added the R850, R650 and R550 indoor APs and T750 and T750SE outdoor APs.
The access points will be Wi-Fi CERTIFIED 6 and are optimized for highly dense environments such as educational campuses, hotels and other venues such as airports and stadiums.
Wireless networks have expanded beyond Wi-Fi to include different IoT wireless technologies for multiple use cases from asset tracking to connected door locks. This has led to unmanageable, expensive, siloed wireless networks.
These new APs spearhead an end-to-end converged architecture, eliminating overlay networks, and allowing cost savings and easy management using a variety of management options – SmartZone Network Controller, ZoneDirector, RUCKUS Cloud and RUCKUS Unleashed.
These new APs also "deliver comprehensive network intelligence powered by machine learning and artificial intelligence through RUCKUS Analytics," according to the CommScope announcement.
More About Ruckus Access Points
RUCKUS access points feature BeamFlex and the Ultra-High-Density Technology Suite. BeamFlex is a patented technology that automatically adjusts antenna patterns in real-time to minimize interference obstacles while delivering the best performance to every device.
The RUCKUS Ultra-High-Density Technology Suite is a collection of features and technologies designed to improve network performance and end-user experience in ultra-high dense environments.
The R650 and T750 began shipping in Q1 2020 while the R550 and R850 will begin shipping in Q2 2020.
The T750SE will begin shipping in Q3 2020.
"The new Wi-Fi 6 access points with patented and unique technologies offers the very best enterprise solutions to meet the growing demand for connectivity," said Bart Giordano, senior VP of product management for CommScope's RUCKUS portfolio, in the company announcement.
"We continue to invest in the enterprise Wi-Fi space and with the addition of the recently launched RUCKUS Analytics, we are already seeing a positive impact with our customers," he said.