Dante AV Elevates HIT Productions' New Post-Production Studio
HIT Productions currently has 12 production rooms running on Dante AV, providing audio and video streams all across the facility with lowest latency.
Leave a Comment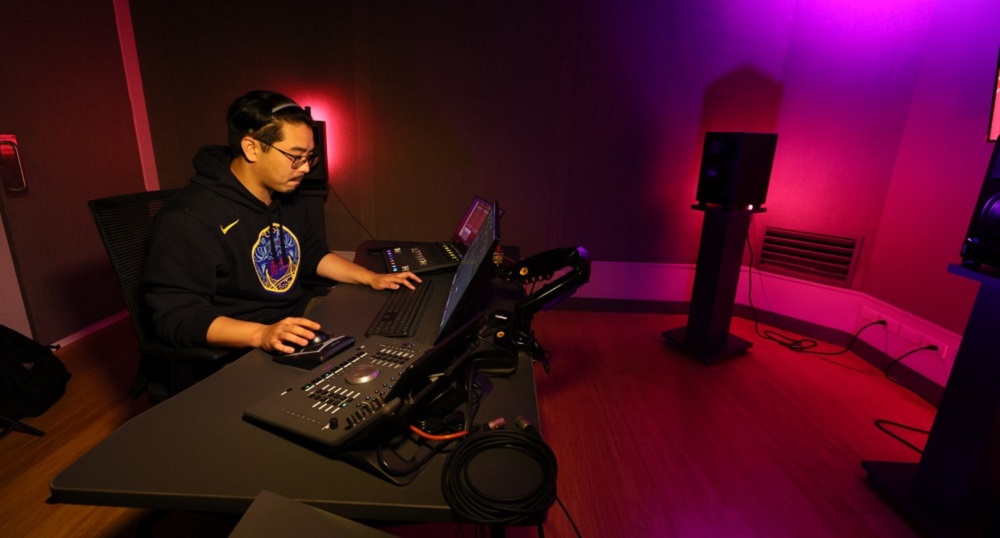 Photos & Slideshow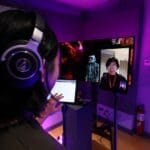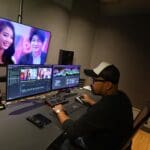 ---
HIT Productions is a 31-year-old post-production studio known for creating award-winning work serving the advertising, music, film and streaming localization markets. The studio presently resides in the central business district of Makati, Philippines.
The Challenge
With recent changes in content's creation, distribution and consumption, HIT realized that its old facility no longer met the needs of its production teams and clients. Studios in the old facility had analog point-to-point connections built back in the era of specialized rooms with limited signal-routing options. This then resulted in inefficient use of space and resources. When a new building became available in 2021, HIT thus jumped at the opportunity to build a new facility that would allow them to meet the challenges of a constantly changing technology ecosystem.
Dennis Cham, founding partner and chief technology officer of HIT Productions, decided to implement Dante AV as the transport mechanism for all audio and video between rooms. He recognized the new facility needed a flexible AV design to support the physical reconfiguration of the studios for production needs, with seamless re-routing of audio and video streams.
Moreover, the pandemic forced many employees to work remotely to minimize infections between staff and on-air talent. Thus, the AV system also had to support hybrid workflows for the company's employees.
Implementing the Solution
"Dante AV gave us the flexibility to connect rooms in any number of combinations with standard Cat 6 Ethernet cables," says Cham. "Audio and video quality is exceptional, and the flexibility to route audio and video around the facility on just a few cables was very liberating."
Dante AV is a complete integrated audio- and video-networking solution. All Dante AV family products use a single application to manage audio and video for greater visibility and ease of use. They're also interoperable with the more than 3,500 Dante products already on the market.
Also Read: Audinate Continues Momentum Around Dante AV at ISE 2023
Dante AV uses a single lead clock for the entire system, regardless of the number of endpoints. This then allows for independent routing of audio and video streams. At the same time, it maintains perfect synchronization. HIT Productions also uses high-performance Patton FiberPlex FPX6000 gateways to route video signals via Dante over the network to wherever they're needed.
Additionally, audio I/O routes via multiple Focusrite RedNet X2P portable Dante interfaces controlled by RedNet R1 controllers. In addition, Dante also connects multiple Focusrite Red and Avid MTRX Studio audio interfaces powering the larger production suites.
Plans for Expansion
HIT Productions currently has 12 production rooms running on Dante AV. The company also has plans to expand to all 28 rooms over time. The team installed dedicated Dante cabling in the 12 hot desk-style workstations and the facility's four conference/huddle rooms.
"Dante AV was the perfect solution for us to send audio and video all over the facility with the lowest latency," said Cham. "Dante AV is cutting-edge technology that will allow us to be more productive and expand to meet the challenges of a changing industry.".
Click on "View Slideshow" for additional images of the production studio.
If you enjoyed this article and want to receive more valuable industry content like this, click here to sign up for our digital newsletters!