Audinate Continues Momentum Around Dante AV at ISE 2023
Josh Rush, CMO at Audinate, discusses the company's exciting plans for ISE 2023, including further advancements of Dante AV.
Content from our Sponsor
Leave a Comment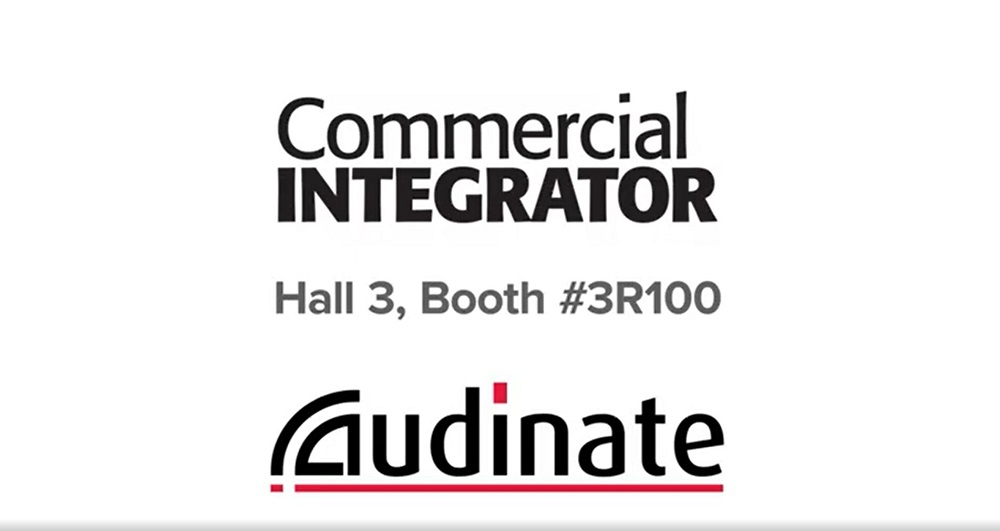 The opening of ISE 2023 is now fewer than two weeks away, and Audinate is sure to grab attention at the show. That's because the networking technology specialist has a range of offerings set to showcase in Barcelona. Dan Ferrisi, editor-in-chief of Commercial Integrator, digs into the details in this short video Q&A. In it, Josh Rush, CMO with Audinate, offers tantalizing hints of what showgoers will see at the Audinate booth.
In this short, 10-minute discussion, Ferrisi and Rush discuss their excitement about the upcoming ISE 2023 show. "We're really excited to be going back to Barcelona again," Rush enthuses. "We were really happy with the way ISE went for us last year, and we look to expand on that this year."
With regards to focus areas for the show, Rush emphasizes these:
The continuing momentum around Dante AV, including the recent emergence of a new "flavor" called Dante AV-H. The "H" stands for H.264.
Continuing innovations on the audio and control side of things.
The rapid expansion of the Dante AV family, particularly with respect to the number of adopting manufacturers and the types of products supported.
All the qualities that make Dante AV unique and special in the network-video market.
Watch the full, 10-minute interview with Josh Rush from Audinate to learn all the reasons why you just can't miss the Audinate booth at ISE 2023.