COVID-19 is Creating a Busy Drive-Through AV Vertical
When COVID-19 forced restaurants to close their dining rooms, drive-throughs and pickup operations became critical, creating an AV opportunity.
Leave a Comment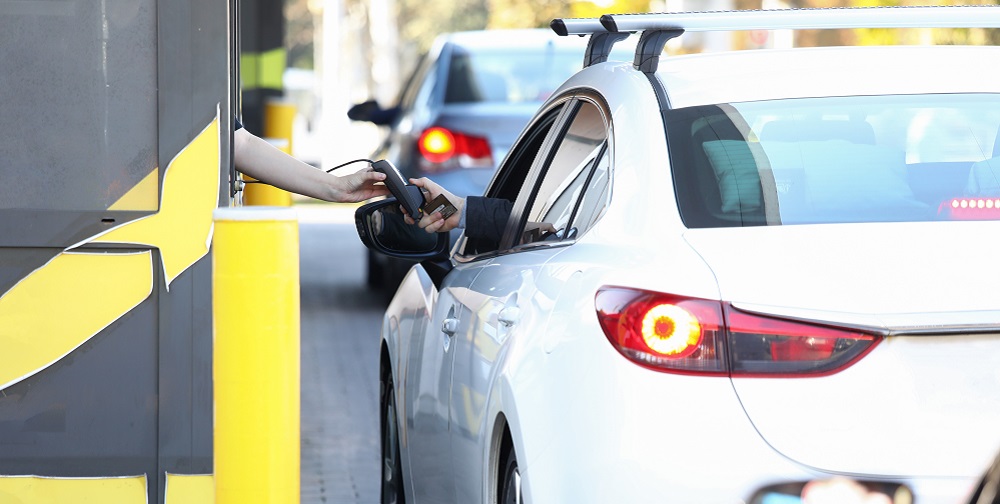 The COVID-19 pandemic has shuttered many businesses and the virus' impact will have an effect on many industries and markets for a long time.
The restaurant industry in particular has been hit hard by the virus since most restaurants were forced to close their dining rooms and offer take out services only.
Or, they could upgrade or install drive-through technology to keep the income coming in and keep both employees and customers safe with minimal contact. Although it's a somewhat small vertical for AV integrators, the ones in that space are finding success in a challenging economy.
The drive-through opportunity
For most fast-food and quick-service restaurants, restaurants, their only source of revenue and the only way to reach customers has been via the drive-through for the last few months.
According to the Wall Street Journal, drive-throughs not account for about 90% of U.S. sales at Wendy's restaurants. Before COVID-19, that figure was below 70%. Now, the company is diverting some of the cash it planned to use for a new breakfast offering to promotions for drive-through and delivery.
The New York Times reports that McDonalds has been investing heavily into its drive through operations even before the pandemic, like digital menu boards and even including artificial intelligence technologies that can recognize license plate numbers.
Now, even dine-in restaurants are looking to take a page out of the fast food industry and invest in drive-through solutions to preserve their business in the new normal, according to AV prodivers.
According to Seth Remaley, senior director of QSR business development at Mood Media, the company has seen an increase in demand for both drive-through system replacement and maintenance programs.
"Because the drive-thru is now responsible for a minimum 95% of a store's revenue, we've seen an increase in demand by as much as 20% in some markets," Remaley says.
Upgrades and new projects
Mood Media's projects at quick-service restaurants have been both upgrades and new systems like timers, artificial intelligence integrations and digital communication boards to communicate with team members about the drive-through system.
James Harle, owner of Iowa Audio Visual and a Mood Media franchisee, said his service technicians have been busy responding to system outages and failures of menu boards, speaker systems, headsets and other AV systems at quick-service restaurants.
Drive-throughs were already a critical part of the restaurants' operations, but now they account for nearly all revenues.
"When it goes down, we get a call and we have to respond the same day to get them back up and running," Harle says.
A handful of smaller restaurants like coffee shops that previously didn't have drive-through systems have recently become new customers.
According to Harle, he's even getting calls from traditional sit-down establishments looking to offset their COVID-19 losses by setting up temporary drive-through systems.
New technologies becoming more important
Like with most technology, drive-through systems are constantly evolving and being improved, including audio clarity and processing so employees and customers can hear each other more clearly over the speaker system.
That includes noise reduction features that can help employees and customers hear one another over the loud muffler from the vehicle in front of the customer.
Digital communication boards relaying drive-thru time metrics and other important information about COVID-19 guidelines are also becoming more important for back-of-house workers, Harle says.
Related: AV Product Packages That Help Integrators Solve COVID-19-Related Problems
And, more importantly, timer systems that allow companies to track the amount of time it takes for cars to get from the speaker pole to getting their food are becoming a new need as drive-throughs become the main source of revenue.
"The lines have been insane," Harle says.
As economies reopen and the world learns to live with COVID-19, more and more restaurants may look to add drive-through systems, or at least carry-out solutions.
"I think we'll see more of that as we go forward," Harle says.
If you enjoyed this article and want to receive more valuable industry content like this, click here to sign up for our digital newsletters!