Esports, a Growing Pro AV Market, is Thriving Under the COVID-19 Quarantine
With major sports leagues on hold due to the novel coronavirus, online gaming and streaming is thriving. How can integrators tap into this trend?
Leave a Comment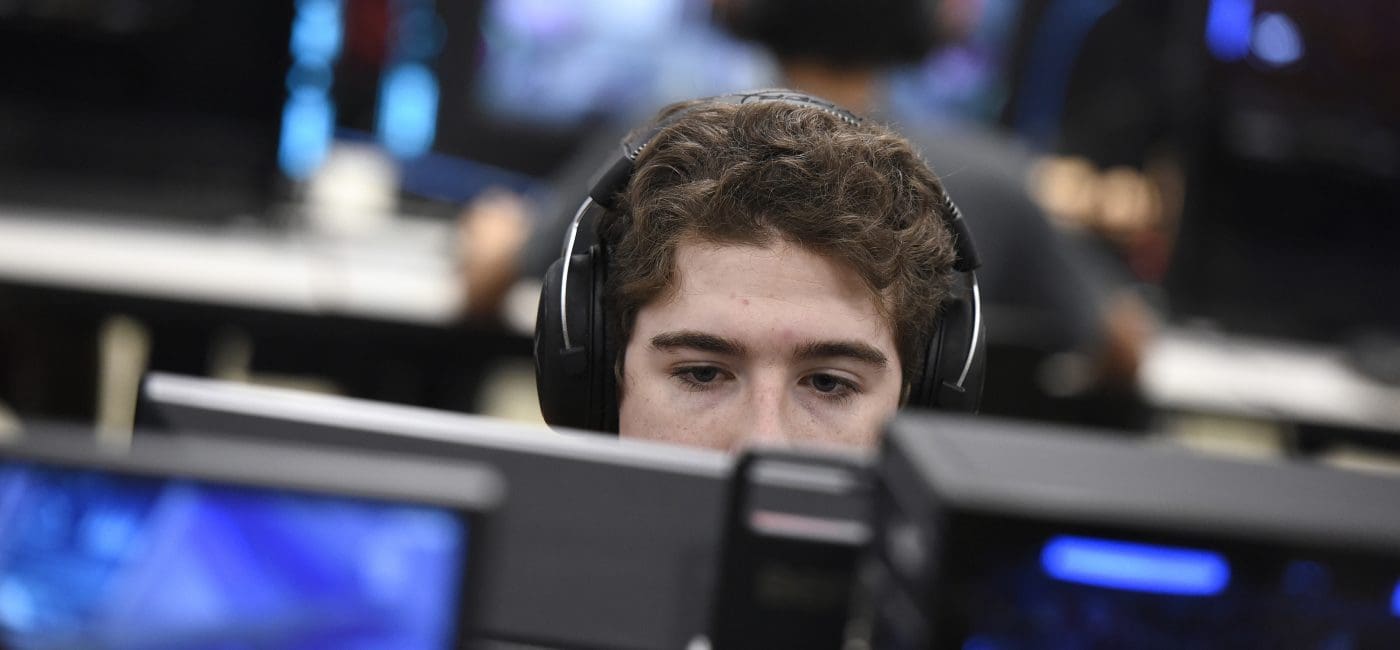 Sports were the first thing to go. All major sports leagues have been postponed or impacted in some way by COVID-19, and that especially hurts in Massachusetts.
This means instead of watching the Celtics, Bruins or spring training baseball, my wife gets free reign to watch as much Grey's Anatomy as her heart desires.
How can I quench my desire to watch athletes battle it out and compete on the highest stage? The answer might actually be a growing pro AV market: esports.
With nowhere to go and nothing to watch besides coronavirus news coverage, people are picking up their controllers, The Washington Post reports.
A number of esports leagues, which over the last decade have increased their mainstream visibility and legitimacy by repeatedly filling legendary arenas like Madison Square Garden and Staples Center with fans, are continuing their competitions by returning to their online roots.

Streaming matches online via sites like Twitch and YouTube, pro leagues for games like League of Legends, Counter-Strike: Global Offensive, Overwatch and Call of Duty are now faced with an unasked for opportunity to broaden their audience by showcasing its competitions to consumers who may have previously preferred watching the NBA, NHL or NCAA basketball tournaments. Similarly, as live event programming falls by the wayside and schools shut down, content creators and streamers broadcasting themselves playing video games are faced with an influx of viewers.

"It's certainly an opportunity for the space to demonstrate that esports can scratch the itch on competition," said Lee Trink, CEO of FaZe Clan, which fields a team in the Call of Duty League in addition to its stable of L.A.-based streamers. "The trains are continuing to run over at FaZe Clan."

Across what has become a highly-diversified esports landscape, certain leagues and games are better positioned to weather the uncertainty now facing the world. But the pervasive belief across the esports community is that more people will discover and watch matches, even if revenue generation from live events is temporarily unavailable.

"Canceled events impact a certain aspect of the fan experience, but unlike traditional sports where the live event is a financial and economic driver of the overall experience, esports is different in that, from a broadcast perspective, so much of broadcast is focused on online and not as dependent on the live audience," said Kent Wakeford, Co-founder of Gen.G, an esports organization, and a member of the board of directors for FLASHPOINT, a new league for the game Counter-Strike: Global Offensive.

"For the League of Legends World Championship at the Bird's Nest in China there were 40,000 people, but 100 million people were watching it online. And it is [those] 100 million people that are fueling the growth of the esports ecosystem to a much greater degree than the actual events."
Read Next: This Esports Arena Project In An Abandoned Building Illustrates AV's Opportunity
According online gaming platform Steam, a new concurrent online user record of 20 million — with 6.2 million in-game — was reached earlier this week.
Esports has long been discussed as a lucrative opportunity for AV integrators, but much of that hype has been focused around esports events in filled stadiums. Hanging out in a crowded stadium with a few thousand people is frowned upon these days, but this elevated interest in competitive gaming could carry over to whenever the world is normal again.
Is there room for pro AV integrators to get into the esports home-streaming business? Professional gamers need a good streaming camera, quality headset or microphone and speakers, which is a service the industry can provide thanks to its conferencing expertise.
Gamers also need lighting-fast connections that depend on quality networking equipment like routers, cables and switches.
While you're hunkered down and riding out the quarantine, give this esports opportunity a thought.