Five Ways to Align Remote Teams' Goals
Tips for ProAV leaders to keep their remote teams connected and engaged to the company's big picture goals.
Leave a Comment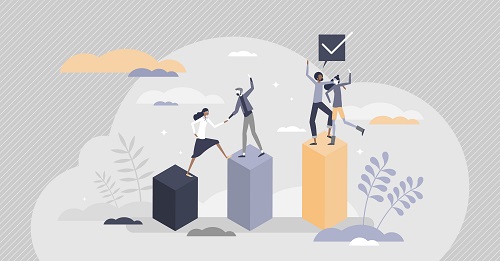 In the aftermath of the pandemic, it will be vital for organizations to cultivate a productive and engaged remote team. Here are some ways this can be done while aligning remote employees work with company goals.
Related: New People Insights Feature Coming to Webex
Communicate Regularly
Communication will be even more important for remote working teams as many of their interactions will be limited to chats, emails, and video conferencing. Try to schedule company-wide meetings to provide opportunities for information sharing. Scheduling daily-check-ins and standup meetings will also be helpful as well in terms of keeping everyone aware of the big picture goals.
Find a way to create a digital office space that can accommodate quick questions or short conversations by using designated or themes messaging channels. This can also be good platform for brainstorming sessions as well.
Cultivate Personal Connections
It will be a challenge to cultivate personal closeness between team members who have never met in person, but creating personal dynamic boosts motivation and engagement, and builds a shared connectedness towards a company goal.
This will also require a specific digital space where communications can get a little more personal. This could be anything from Slack chats for humorous conversations or portions of meetings to discuss personal well-being.
Manage Well
Managing conflict can be very challenging when communications are limited to the digital sphere. Leaders should build an environment that is connected and where good intentions are assumed to avoid resentment and employee isolation.
Make sure to include employees in goal-setting conversations where positive and constructive feedback can be provided. This will help bring the team closer together and forge a collective mindset working towards common goals.
Frame Tasks Around Goals
Leaders and managers must make sure everything ties back to the big picture goals. Open and close meetings by drawing connections to goals and be sure to keep remote team members on the same page. This will remind them of how their daily tasks contribute to company goals, which will make them feel like they are a part of something bigger.
Define Clear Expectations and Processes
Set clear expectations and instructions so that remote workers don't have to spend time of their day figuring out what needs to be done.
Design specific communications channels for different tasks and messages to facilitate information and keep people on track. Managers and leaders should also try to encourage collaboration by holding cross functional brainstorming sessions so groups can see how their work fits together.
This will also help build structure in a much more flexible remote work setting.
Be Transparent
Create a culture of transparency by explaining the reasons behind decisions and how these decisions relate to company goals.
It also helps to share communications channels to make processes and decisions visible to your team where they can see how everything is connected and how their work helped accomplish goals.