AV Integrators Need to Increase Their Presence in Healthcare
The healthcare industry is growing faster than the U.S. economy, but just a small portion of the AV industry's revenue comes from that vertical.
Leave a Comment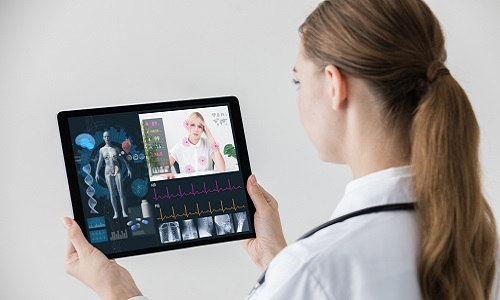 People will always get sick, and money will always be spent to help those sick people.
The healthcare industry is always growing and is continuing to do so, with employment projected to grow 14 percent from 2018 to 2028, according to the U.S. Bureau of Labor Statistics.
That growth even sustains itself during an economic downturn. According to BLS, healthcare jobs grew by 6.6% from 2007 to 2010 while the rest of the U.S. workforce declined about 7%.
Despite that growth and money to spend, the pro AV industry is on tap to see just 2.2% of its 2019 revenue from that sector.
Compare that with corporate — the industry's largest customer base — which makes up about 21.2% of pro AV's revenue, according to AV industry trade group AVIXA.
Getting into healthcare verticals can be a great way to grow your business and shore up your company before the economy turns south.
Healthcare organizations like hospitals, insurance companies, medical educators, device manufacturers and researchers all have the same business needs for AV as other corporate entities like videoconferencing solutions, but healthcare AV technologies can also be used in:
Operating rooms – AV over IP technologies is making it easier for surgeons to use endoscopic cameras, collaborate with people outside of the room in real time.
Medical education & training – New technologies like virtual reality solutions are helping medical schools educate the next generation of doctors and physicians in a more engaging way —and at a cheaper cost.
Waiting rooms – Aside from television to help pass the time, some waiting rooms are now equipped with a screen that informs loved ones when a patient is out of surgery.
Digital signage & wayfinding – Hospital campuses can be rather large and hard to navigate, so many utilize digital signage installations for wayfinding purposes.
Video Walls – Similar to corporate use cases, video walls can help elevate the organization's brand in a hospital lobby.
Telemedicine – Just like videoconferencing and remote workplaces, telemedicine makes it possible for the patient and doctor to connect remotely.
If your integration firm doesn't have any accounts with local hospitals or other medical institutions, consider reaching out to that market, especially as economists predict an impending recession.