Start Thinking About Inclusion Along With Diversity
With the workforce becoming more diverse, inclusion is now just as important as diversity, human resource professionals say.
Leave a Comment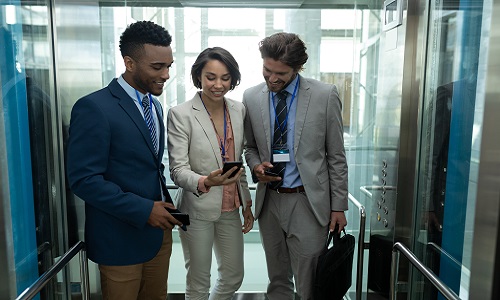 So maybe you've recognized that AV is sorely lacking diversity. Industry groups have, evidenced by several AVIXA groups dedicated to gender and racial diversity.
The industry also acknowledges that it needs to do more work to recruit younger workers as lifelong AV professionals age and retire.
Your company's culture and human resources department must adapt to meet the demands of the incoming workforce, which is becoming more diverse every day.
However, diversity is often conflated with inclusion, but those terms are entirely different.
Once you bring in a more diverse workforce, it's now up to you to retain those workers and make sure they feel like they are contributing and setting their sights on promotions and leadership positions.
According to Rita Mitjans, the former chief diversity and social responsibility officer at ADP, diversity refers to the makeup of an organization and the practice of hiring a diverse group of workers.
However, inclusion requires that everyone's contributions be valued and that everyone has the opportunity to do their best work and advance, Mitjans says.
In other words, it's one thing to bring on a more diverse workforce, but it's an entirely different animal to embrace those different perspectives and allow them to shape the future of the company.
In addition to establishing recruiting partnerships with minority organizations, Mitjans says companies should monitor turnover data to see if there are a disproportionate number of women, minorities or members of the LGBTQ community leaving the organization.
"All generations appreciate a culture of respect, fairness and inclusion — but millennials are particularly drawn to this idea," she said in a 2018 post.
Read Next: Diversity in the Pro AV Industry Will Need to be A Bigger Deal in the New Decade
According to other human resource sources, inclusiveness is now just as important as diversity in 2020.
Lara Schmidt, founder of HR firm Amplify, wrote in Fast Company that diversity efforts have largely been transactional, driven by compliance and hiring.
Now, human resources departments should focus on inclusive thinking and practices throughout the department, including recruiting, pay equity, promotions, training and development.
"They've moved their approach from transactional programs to embedded practices," she wrote.