InfoComm 2019: SynAudCon to Present "OptEQ – Equalization Demystified" Seminar
During InfoComm 2019 SynAudCon will present a 3-day training event called "OptEQ – Equalization Demystified."
Leave a Comment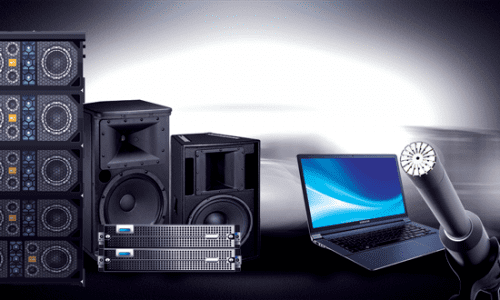 SynAudCon is gearing up for InfoComm 2019 where it will present a 3-day training event called "OptEQ – Equalization Demystified" at the June 8-14 Orlando, Fla., event.
The seminar (along with many of InfoComm 2019's other 3-day seminars) is held prior to the exhibition show on June 8-10 inside the Orange County Convention Center – West.
What Is OptEQ – Equalization Demystified?
The training, "OptEQ – Equalization Demystified," is a comprehensive approach to sound system tuning which combines contemporary and legacy design and equalization practices into a logical, accurate, repeatable process, according to a SynAudCon press release.
OptEQ is a set of tenets that can be applied using almost any mainstream dual-channel FFT measurement system, it adds.
"We are proud to once again work with InfoComm, and to have our training listed with their prestigious 3-day training events," write SynAudCon owners Pat and Brenda Brown in the press release.
Read Next: AV Certifications: Finding the Right Ones at the Right Time
What You'll Get in the Seminar
OptEQ – Equalization Demystified course instructor Pat Brown emphasizes that "the training is based on principles, not products."
OptEQ is a 3-step approach to sound system optimization.
The first step concerns the loudspeaker, the second its placement in the room, and the third the room itself.
Step 1 is direct field optimization that produces reference response for the loudspeaker that confirms it is functioning as designed and to its fullest potential.
Step 2 adds an equalization layer to compensate for anomalies caused by boundaries around the loudspeaker.
Step 3 addresses room resonances and coloration using a dual domain approach.
Pat Brown adds, "System equalization need not be complicated. It just needs to be done in the right order, with the right tools, and with an understanding of the processes and objectives."
SynAudCon primarily promotes the event to audio professionals who need to bring sound systems to their fullest potential.
"OptEQ – Equalization Demystified" training event is approved for 24 RU's. Registration for this event can be found on the InfoComm 2019 website.
More information about this event as well as other training opportunities can be found on the main website: ProSoundTraining.com.