Kramer Promoting Its 'AV-over-IT' Strategy and Message at ISE 2020
Kramer continues shift in strategy and increases focus on IT-friendly pro AV solutions by finding new ways to integrate hardware, software and cloud systems.
Leave a Comment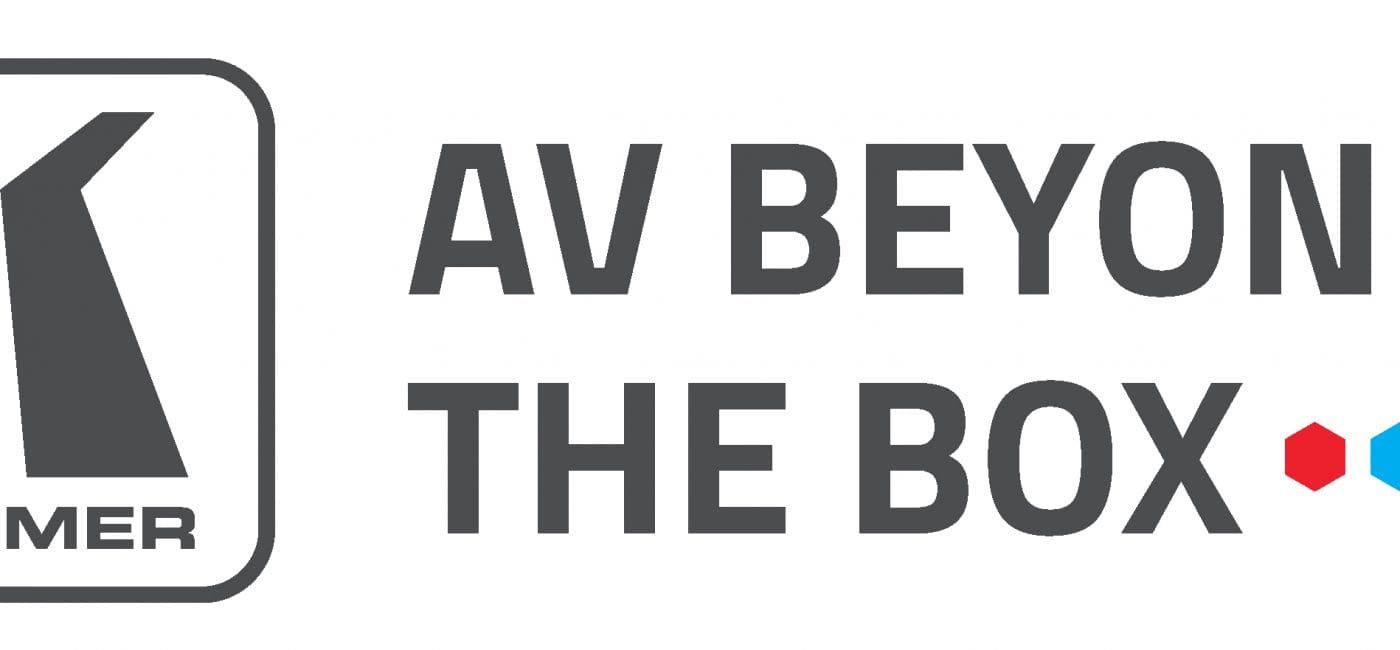 Kramer will be sharing its IT-centered pro AV message – AV over IT – as well as a suite of new AV solutions "designed to work seamlessly within IT workflows and IT methodologies" at ISE 2020 in the RAI Amsterdam (stand 1-F20).
Kramer has been "shifting its strategy and investing in IT-friendly pro AV solutions in recent years," according to the company announcement.
That includes "integrating hardware, software and cloud systems like Kramer Control, Kramer Network Enterprise AV Management Platform, VIA wireless presentation, KronoMeet Room Booking & Scheduling, Maestro integrated automation and more," the announcement says.
"Software-driven AV functionality on a single device is implemented throughout different systems, creating Kramer open AV platforms," according to the company announcement. This "enables multiple functionalities like integrated video conferencing coupled with room control and automation, digital signage and much more," the Kramer announcement says.
"The industry is at its final stages of the convergence shift," said Kramer VP of marketing David Margolin in the company announcement. "IT has indeed taken over AV, and this requires a new approach to AV in general.
"It requires new kinds of solutions and different ways of working. We are committed to positioning Kramer as a provider of IT-friendly AV solutions, investing heavily in meeting the challenges and motivations of the IT department," he said in the announcement.
"We have integrated our IT-friendly philosophy into many of our products and solutions. The Kramer AV over IT approach is aimed at making AV systems and services completely IT-friendly—easy, secure and managed," said Margolin.
Making AV Easy and Simple
Zero-touch automation with Kramer Maestro is the company's way of creating meeting space AV systems that do not require user intervention. The user can enter a room, connect his or her device into the BYOD interface – wired or wireless – and Maestro instantly activates a set of pre-configured actions to prepare the environment for collaboration.
Kramer also simplifies the process by equipping its VIA line with fully native support for AirPlay, Miracast, and Chromecast, enabling Windows 10, Apple devices and Android devices to connect wirelessly and present content quickly and natively.
"This is what we call 'True BYOD,'" said Margolin, "which means users don't need to install any extra piece of software to get connected and present wirelessly."

Managing AV Like IT
With the Kramer network enterprise AV management platform, Kramer is enabling IT departments to commission, deploy and manage AV just like an IT domain, with the power to remotely manage, access, and make remote firmware upgrades and notifications via a dashboard accessed from any type of device.
Kramer's products comply with top industry security standards such as OWASP 2019, IEEE 802.1x, 2048-bit SSL encryption, LDAP identity management, Common Criteria PPS 3.0 and more. Pursuing better quality standards, Kramer is ISO 27001 certified and GDPR compliant.
Kramer Open AV Platforms will show ISE 2020 attendees "how the company is delivering on the promise of smart AV," the company announcement says. Open AV platforms is multiple software-driven AV functionality that runs on a single device.
The license-activated nature of open AV platforms lets the user or customer determine what he or she needs and when they need it. At any given point, a client can add an available feature or expand AV functionality by activating it as software.
This software-driven method makes AV more scalable and more cost-effective; users can add features on an existing device and reduce the need to replace devices when extra functionality is needed.
Kramer Academy courses and training sessions will also confer top industry certifications, such as AVIXA CTS renewal units.
Offering courses in AV/IT fundamentals to more complex system design and configuration, Kramer Academy is accessible online, in several major languages. Training is also available onsite at events and locations across the globe.