L-Acoustics L-ISA Mesmerizes at Weekends With Adele
L-ISA helped deliver incredible sonic quality and immersive experience for Weekends with Adele at The Colosseum at Caesars Palace.
Leave a Comment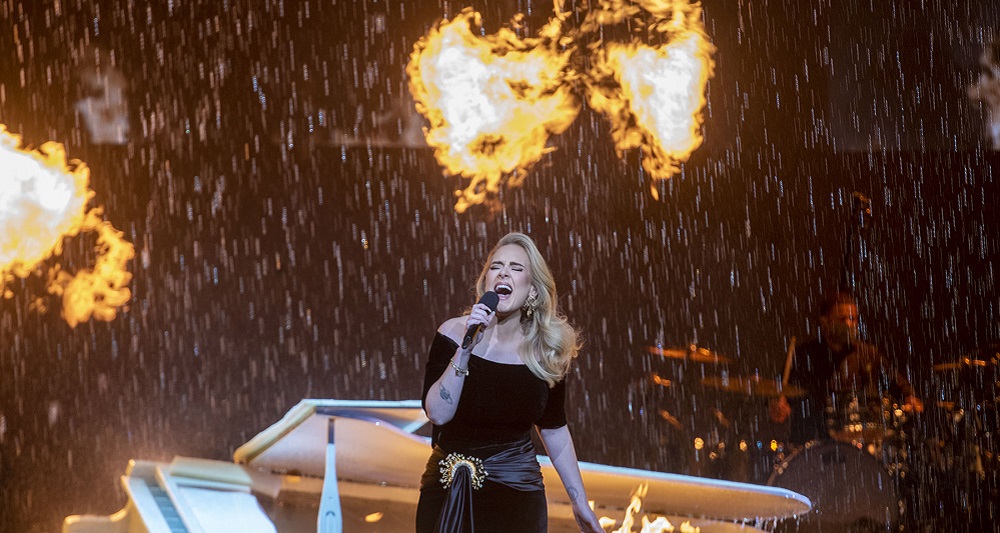 Photos & Slideshow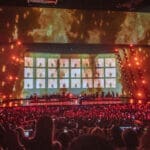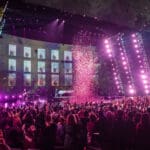 ---
Adele, the 16-time Grammy Award winner is currently presenting Weekends With Adele at The Colosseum at Caesars Palace. The show is a five-month series of weekend-night performances running from November 18, 2022 through March 25, 2023. Helping to enhance Adele's artistic flair is a fully immersive sound system using L-ISA technology from L-Acoustics. USA Today called it "a spectacular two hours," while the venue's "sound matched Adele's flawless vocals," wrote the Las Vegas Review-Journal.
Prioritizing Sound Quality
"Adele is very aware of the importance of sound quality — it's always been a high priority on her earlier tours," says Johnny Keirle, the production's system engineer. He began touring with Adele in 2016. He has also worked on past tours with Billie Eilish and P!NK in similar roles. "We began the conversation about using L-ISA early on with Adele and her management team," he says.
Initially there appeared some initial caution on the subject of budget, Keirle recalls. However, a demo of the system in London followed by further discussions with production manager, Paul English, very quickly led to a decision. This decision involved bringing in L-ISA's immersive environment to add a valuable and unparalleled sense of intimacy to Adele's performances.
"With tight load in and out times of only 72 hours, this production is quite literally a 40-truck stadium show being staged in a remarkably intimate 4,100-capacity theater each weekend," says English. "But the size of the room is only part of the equation. L-ISA gives us the best quality sound for this show and perfectly helps foster Adele's personal connection with her audiences."
Features of the L-ISA System
Supplied by Clair Global, Weekend With Adele's L-ISA Scene system comprises the body of the mix and the focal point of the performance. It thus features L-Acoustics K2 loudspeakers configured in seven arrays. Kara in two hangs make up the extension arrays and out-fills. KS28 subwoofers, in two columns, hang directly behind the center K2 array. Additionally, the team deployed more ground-stacked subs in a distributed line across and underneath the downstage edge. Compact 5XT spatial fills distribute across and in front of the downstage edge, along with larger X8 deployed as out-fills.
The LA12X amplified controllers powers them all. Moreover, an L-Acoustics P1 processor and L-ISA Processor II units manage the system. The signal distributes over a Milan-AVB network via a combination of L-Acoustics LS10 and Luminex AVB switches.
Initially new to L-ISA himself, Keirle says the online training he took while home in New Zealand got him up to speed and confident quickly. "The L-Acoustics Application team were very accommodating," he says. "We did the training online over Teams, where I learned the practical and theoretical aspects of immersive audio. I felt comfortable with L-ISA as soon as I walked into rehearsals."
Establishing a Seamless Workflow
Keirle and FOH engineer Dave Bracey quickly established a workflow for themselves. Keirle created a combination of automated and manual movements for each song in the processors. Meanwhle, Bracey concentrated on perfecting the mix of the vocals, band and orchestra.
"Johnny and I collaborate through L-ISA in a very unique way — it's not the typical relationship between a front-of-house and system engineer, and he's not doing a typical system engineering role," Bracey explains. "He has creative input into the show's sound. We discussed how we should approach every song in the set; and he created a series of automated and manual snapshots that fit the song and the production. He takes my mix and places it into the Scene, creating an immersive template that I'm mixing into. It's a very new way to approach a live music mix. It's thrilling."
Also Read: L-Acoustics K2 & Kara II Deployed for Student Mobilization Conference
Using the System
Keirle says the mixing and system engineering roles are distinct but integrated into the immersive L-ISA environment. "We haven't worked in this kind of environment before, so we developed our methodology as we went along," he says. "It needs people dedicated to each role. I'm focused the entire time on the processing and positioning of the sound — taking 96 post-fader feeds from the FOH console and determining parameters like depth and width. [Meanwhile,] Dave [focuses completely] on the console and the mix, not worrying about the processing behind it. It's a workflow we established during rehearsals, looking at how L-ISA befitted each individual song and building around that."
Keirle has plenty of engineering to manage at FOH. From Bracey's DiGiCo Quantum7 house audio console, he has Optocore DD4MR-FX digital I/O and interface units as part of the optical control loop. Channels are sent from the console, via direct outs, to the DD4MRs. They then output as optical MADI. The optical MADI received by an RME MADI Bridge, outputs MADI over BNC to both the primary and secondary L-ISA Processor II units. For output signal distribution from the processors to the amplified controllers, the LA12X take Milan AVB from a series of LS10 and Luminex GigaCore 26i and 14R AVB distributed network switches.
"AVB also feeds directly from each L-ISA Processor into my AVB V-LAN, and I have each L-ISA Processor outputting MADI into a second RME MADI Bridge as well," Keirle explains. "This outputs optical MADI to various Ferrofish A32 converters. The RME MADI Bridge acts as an input matrix, and the Ferrofish A32s convert the chosen MADI stream to analog, which feeds the analog inputs of the LA12X amplified controllers."
An Exceptional Immersive Experience
In terms of philosophy, Keirle and Bracey follow Adele's dynamic cues. They generally start songs quietly — often with just a solo piano and voice. Thus, they keep the immersive soundstage relatively tapered and focused center stage. The soundscape then widens and deepens as additional musicians and sounds join in.
It's a good approach to immersive sound in general, Keirle believes. "This is something we discussed early on. The key to making an immersive mix effective is using the technology sparingly and subtly," he explains. "You allow the audience to get accustomed to one level of it, then you increase the intensity, changing and broadening the image. Once the audience's ears and eyes are settled, they'll notice the slight changes you're progressively making to the sound, moving her voice back into the instruments and then pulling it forward. Even small moves can make for a very emotional and effective contrast."
Together, Keirle and Bracey form a model of a workflow that will likely become increasingly common in the live sound industry for immersive productions. They note this to be true particularly for high-profile events such as Weekends With Adele. At the same time, the initial novelty of immersive live sound will give way to a more customary way of working. "Once you're comfortable with the technology, you find that it's an easier way to mix music," says Bracey. "It's easier to place a vocal in with instrumentation instead of using EQ and dynamics to try to squeeze it in. In fact, with L-ISA, it's easier to find a place for everything."
Click on "View Slideshow" for additional images of Adele's performances. All images courtesy of Stufish.
If you enjoyed this article and want to receive more valuable industry content like this, click here to sign up for our digital newsletters!