L-Acoustics Announces More Manufacturer Partnerships for L-ISA
L-Acoustics' immersive hyper-realism L-ISA system "makes friends" with Avid, Blacktrax, DiGiCo and KLANG at Prolight + Sound 2018.
Leave a Comment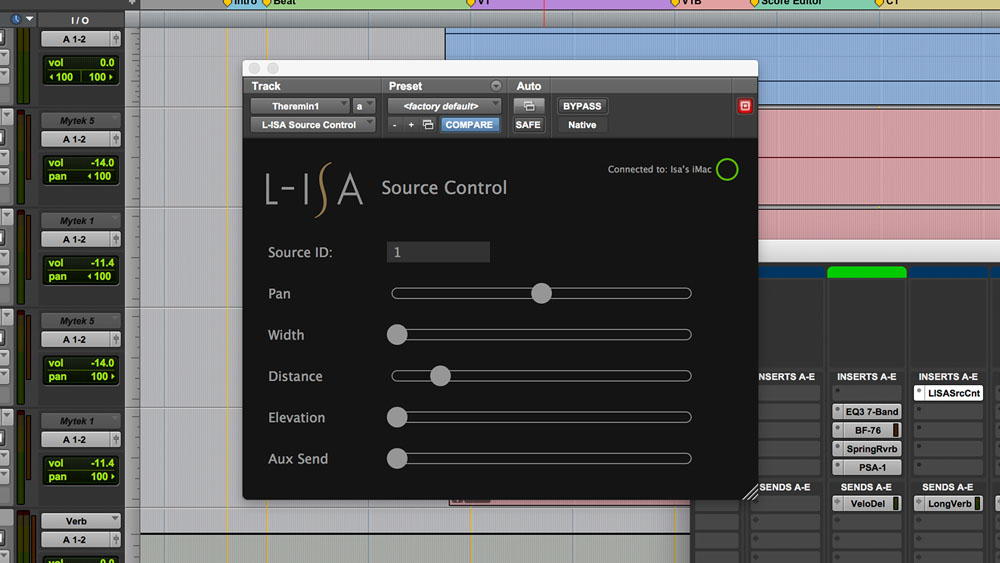 L-Acoustics L-ISA technology—launched at last year's Prolight + Sound—has become "the market leader in multi-channel sound, finally making multi-layer sound design possible for live and creative events," and some big-name partners are noticing.
Deployed at last year's Coachella and Panorama festivals, both of which offered their domed tent visitors an overhead visual experience accompanied by an immersive 360-degree audio environment, an L-ISA system is now also out with Lorde on her North American tour in support of her Melodrama album.
Another artist, alt-J, will be using the system for a one-off performance in Queens, N.Y., in June that will feature an immersive and unique mix created specifically for the show.
L-Acoustics is "increasing the scope and networkability" of L-ISA with an expanding universe of partners that have adopted the technology, including KLANG:technologies, DiGiCo, Blacktrax and Avid.
L-ISA demonstrations at Prolight + Sound will be held this week in Hall 3: Kontrast Room and at the L-Acoustics stand in Hall 3.1 Booth C11.
Demonstrations of partner functionality can be found on partner booths: Avid – Hall 3.1 Booth G91; BlackTrax – Hall 4.0 Booth C71; DiGiCo – Hall 3.1 Booth E40; and KLANG:technologies – Hall 3.1, Booth A88.
Avid's Pro Tools is a digital audio workstation used by engineers for a wide range of sound recording and sound production purposes. The integration of L-ISA into Pro Tools via AAX plug-in "will open up L-ISA's 96-input multichannel mixing capabilities in the Pro Tools environment," according to the L-Acoustics press release.
"Sound engineers will now be able to use Pro Tools to create their L-ISA show mix or any other sound file that they need to pilot an L-ISA event or installation."
BlackTrax is a vision-based tracking system that connects to L-ISA technology via the RTTrP (Real Time Tracking Protocol) open source protocol. It captures performers' 3D positional data and uses predictive technology to track ahead to keep on target with fast-moving objects and performers.
Its integration "will allow sound engineers to automatically track the performer's movement, freeing them up to concentrate on the mix," according to the L-Acoustics press release.
L-Acoustics' L-ISA Source Control functionality is natively integrated via Desk Link into DiGiCo's SD range of mixing consoles, adding L-ISA's object-based mixing technology to the console's control surface.
Sound engineers are able to use a familiar workflow on their consoles to designate up to 96 L-ISA input channels to control pan, width, distance and elevation, as well as an aux send, for any L-ISA source object directly from the mixing console.
All parameters can be stored in the snapshots engine and recalled in the same way as other console parameters.
KLANG:technologies' KLANG:fabrik is "a breakthrough in in-ear monitoring, offering 3D personal monitor mixing with natural, intuitive placement of sound and pristine sonic quality," according to the press release.
KLANG:fabrik "allows sound engineers and musicians to use headphones to create their L-ISA immersive mixes without the need for additional hardware or loudspeakers," according to the L-Acoustics announcement.