LEA Professional Provides the Sound Ingredient for Thirsty Lion Gastropub Expansions
Thirsty Lion used the Shark- Fin inspired Connect Series from LEA Professional to optimize the restaurant's music and sound system.
Leave a Comment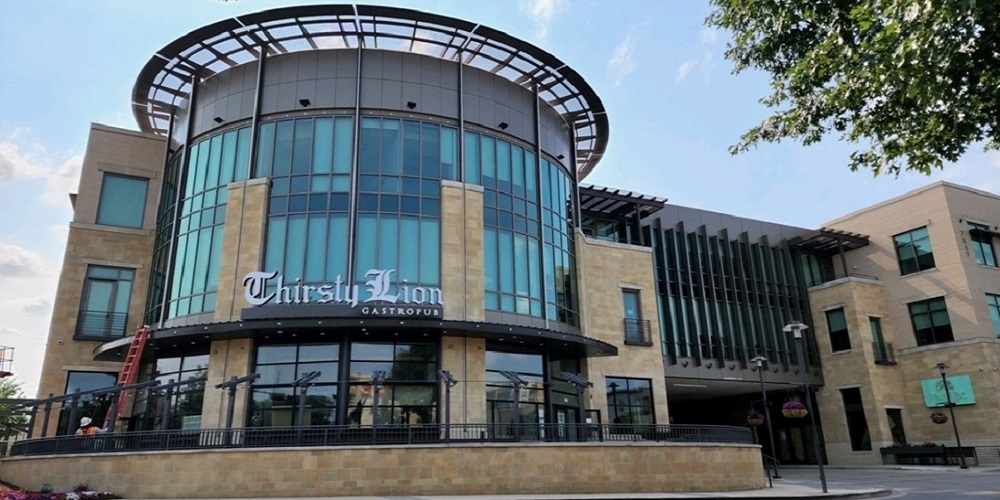 Photos & Slideshow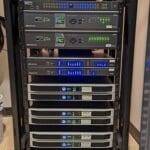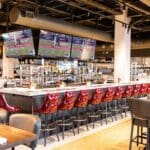 ---
The Shark Fin is now part of the gastronomical experience at the Thirsty Lion Gastropub. It is integral to the fun, festive atmosphere at the chain's two newest venues. When Thirsty Lion was expanding its reach to new locations in North Texas, it trusted the Shark-Fin inspired Connect Series from LEA Professional to optimize the restaurants' music and sound system. The Arizona-based chain, which already has two Texas locations, recently opened in The Colony's Grandscape, followed by a fourth location in Dallas at Preston Hollow Village. To build out a high-quality sound experience along with a Crestron AV system for its patrons, Thirsty Lion turned to Oregon-based full-service, custom-integration firm Platinum AVL.
At the time when these new projects were getting underway, Platinum AVL was still sourcing another amplifier manufacturer. However, it was on the lookout for a lighter, more compact amp with DSP. Paul Mar, system designer and engineer at Platinum AVL, explained that the team was nervous initially about trying a new brand when they began searching for fresh options. But their concerns quickly vanished as they learned about South Bend, Ind.-based LEA Professional's team of industry veterans and 200 years of combined experience.
Choosing LEA Professional
"I had heard a lot about LEA Professional, having seen them at Infocomm. Once I understood the brain trust that exists within the company, it gave me a huge amount of confidence in the product and, as a result, the project," says Mar. "With multiple systems we install around the country, LEA amplifiers are perfect to meet that need with their reliability, feature set, technology, size and weight.
Mar explains that the owners of the Thirsty Lion come from a nightclub background. As a result, they were very aware of how important good sound and good music is to the dining experience.
With the pedigree of LEA Professional giving Mar the extra assurance he needed, he chose to specify eight Connect Series amps for Thirsty Lion's Grandscape location. He also selected six Connect Series amps for the Preston Hollow Location. According to LEA, its Connect Series is the world's first IoT-enabled, professional-grade series of amplifiers. Suited for installations of all sizes, these two-, four-, and eight-channel amplifiers feature direct HiZ (70V or 100V) or LoZ selectable by channel. With three ways to connect, system designers can engage the Connect Series' built-in Wi-Fi access point. They can also connect to the venue's Wi-Fi or use the Ethernet to connect to any local area network via Cat5 or Cat6 cable. Platinum AVL specified and installed a mixture of 702 and 354 Connect Series amplifiers in the venue.
Outfitting the Locations
The Grandscape location, the larger of the two, is split over two stories. It features a bar and rooftop patio, plus 6,500 square feet of outdoor seating. The audio system provides a lighter background music mix at a lower volume level during the day. At the same time, it builds the ability to crank things up during higher-capacity happy hours and livelier special events.
The amps in Thirsty Lion are on 24/7. Subsequently, Platinum AVL and the team at the Thirsty Lion agreed that a reliable amp with remote monitoring via the Cloud was a huge priority. With Texas being infamous for power outages, the team didn't need to take any unnecessary risks. They then determined the LEA Professional Cloud Platform as the most practical choice.
Also Read: LEA Professional Joins Hands with Audio Geer
The Cloud Platform provides systems integrators with powerful, reliable and secure remote monitoring and control capabilities across the entire lineup of IoT-enabled LEA Professional Connect Series amplifiers. The platform leverages built-in Amazon Web Services (AWS) IoT Core. As a result, it allows integrators to monitor critical operational data points that are integral to maintaining system health remotely. The capability delivers greater visibility to provide preventative maintenance, easier troubleshooting and fewer on-site maintenance requirements. Both Platinum AVL and the Thirsty Lion IT person have access to the Cloud.
Adding in the Cloud Platform
"The Cloud has come to be crucial for us," remarks Mar. "There have already been instances where a power cut occurred that I wasn't aware of and the Cloud allowed us to see the issue and resolve it. Without this, we would have had to contact a local technician at an extra cost to try to get someone down there before opening time."
Not only did the Cloud provide critical support, Platinum AVL also spoke highly of the customer support. "When I need tech support, I have no problem feeling confident that I will get my answer right away or within a quick amount of time," Mar adds.
For Mar and Platinum AVL, a Crestron integrator, integrating the Connect Series amplifiers into the AV system with the Crestron LEA Plugin was a major benefit. The Connect Series Crestron Control Module allows integrators to utilize the Crestron software platform. With this, users can then control and monitor essential functions and features within the Connect Series amplifier family.
Overall, the team were extremely happy with the compact design, feature set, reliability and flexibility of the Connect Series amplifiers. Platinum AVL have already begun new projects using LEA Professional and plan on using the smart amp in future installs where possible.
Click on "View Slideshow" to view photos of LEA Professional installation at Thirsty Lion.
If you enjoyed this article and want to receive more valuable industry content like this, click here to sign up for our digital newsletters!