Listen Technologies To Feature Wi-Fi Streaming, Self-Guided Tour Solutions at ISE 2020
Assistive listening company Listen Technologies is highlighting Wi-Fi streaming solutions, receivers, IR products and new self-guided tour solutions at ISE.
Leave a Comment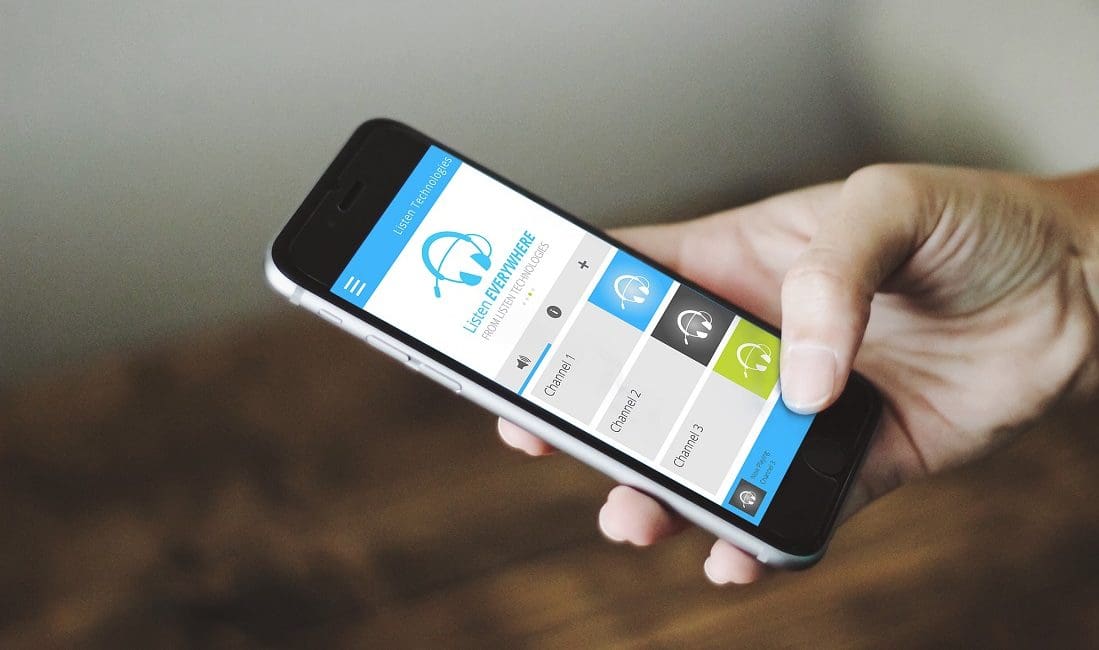 Assistive listening systems company Listen Technologies is bringing several of its newest and featured personal listening solutions to ISE 2020 (stand #7-C192), including Wi-Fi streaming solutions for personal and assistive listening, new receivers, infrared products and new self-guided tour solutions.
The company brings its line of assistive listening products to this year's show fresh off its acquisition of AudioConexus, multilingual accessible tour solutions provider. That came shortly after the Utah-based company opened an office in Denmark to expand and meet the needs of venues and end users in Europe, the Middle East and Africa.
In a statement, CEO Russ Gentner said operators of venues and attractions across the globe want to bring better experiences to their guests.
"Listen Technologies' consistent, strategic growth in geographic markets and breadth of personal listening solutions is a direct response to the requests of pro audio and tour operator customers," he said. "We help venues and businesses – from houses of worship and classrooms to museums and river cruises – deliver clear, multi-lingual audio and content that engages people."
Listen Technologies, citing the World Health Organization, said the demand for assistive listening solutions is expected to rise as the number of people with hearing loss is expected to reach 900 million by 250.
Listen Audio Guide System
The latest in the company's self-guided tour narration solutions, it allows tour operators to customize audio content and upload it to wireless Listen Audio Guide devices that tourists carry in their hand or pocket. Users jus have to select their language and listen through the device's built-in speaker or via headphones. Infrared technology triggers location-specific audio content to play in certain places so users hear content relevant to what they're seeing.
The Listen Audio Guide System is an expansion of the company's tour space offerings and is a result of the company's acquisition of AudioConexus. It helps solve the problem when visitors don't speak the native language or have problems hearing.
President Maile Keone said the system is a response to the call of the company's professional audio partners for self-guided tour solutions that can be used across multiple venues and destinations.
"With the Listen Audio Guide System, users can walk at their own pace and linger at sights that appeal to them as they listen to compelling stories," Keone said. "The result is a more personalized and meaningful experience that adds to their enjoyment."
Listen EVERYWHERE
According to Listen Technologies, this new system is the first Wi-Fi streaming solution for personal and assistive listening. The system is easy to integrate into a venue's existing wireless network. It allows guests to stream audio from TVs and other audio sources directly to smartphones or tablets via the Listen EVERYWHERE app.
ListenTALK
This family of products include a variety of systems, receivers and accessories:
ListenTalk LK-1 transceiver – This product provides wireless group communication with a "push of a button."
ListenTalk LKR-11 and LKR-12 – These affordable receiver-only options can be used when two-way collaboration is not necessary.
ListenTalk Systems integrate the LKR-1 leader transceiver, multiple listen-only receivers and a docking station case for portable assistive listening that can be used for corporate or VIP tours, training and interpretation.
ListenIR
This infrared product offers reliable, cost-effective coverage in an easy-to-install solution for assistive listening, interpretation and other wireless audio applications in classrooms, courtrooms and boardrooms. ListenIR transmits clear, focused audio via radio frequency-like sound, twice the power and extended coverage.