Martin Audio SXH218 Hybrid 18-inch Sub Produces 148dB SPLs
The newly announced Martin Audio SXH218 Hybrid Double 18-inch subwoofer works with several of the company's amps to deliver low frequencies up to 148dB.
Leave a Comment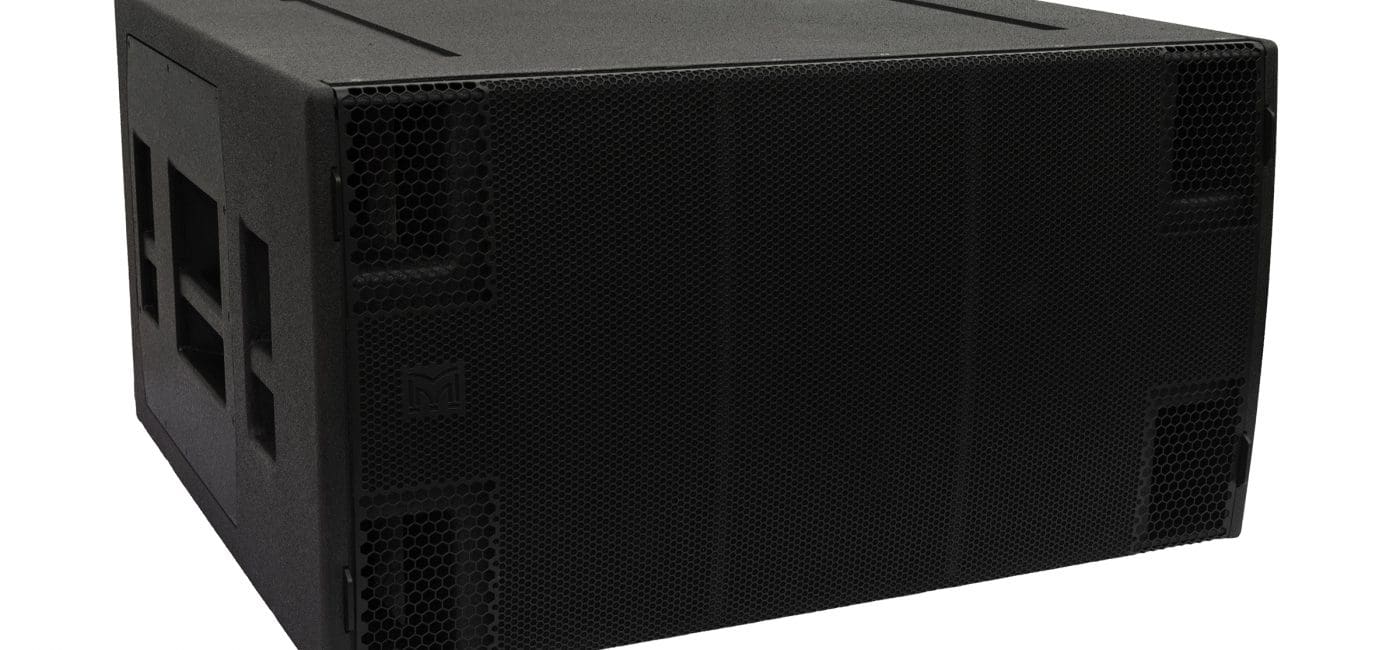 Announcing a new product to bolster its selection of subwoofers, the new Martin Audio SXH218 hybrid subwoofer can be used for a number of audio system applications.
Since the company's beginnings back in 1971 when it popularized horn-loaded bass designs for use by bands such as Pink Floyd, Emerson Lake and Palmer (ELP) and Supertramp, the newly introduced SXH218 is a hybrid passive subwoofer that incorporates a pair of 4.5-inch coil, 18-inch drivers.
"It looks destined to be the fastest selling subwoofer we've introduced in some time," says Dom Harter, managing director, Martin Audio.
"We've already received significant preorders from a key rental partner in the U.S.—it's already been installed into a new nightclub in Miami, and we're pretty confident that when we showcase the subwoofer to our European partners, we will sell out of our initial production runs."
Martin Audio SXH218 Hybrid Subwoofer Produces High SPLs
According to the U.K.-based audio manufacturer, the SXH218 subwoofer integrates into environments such as nightclubs, concert halls and stadiums to aid rental companies and permanent installations.
Martin Audio specifies the hybrid passive sub to produce sound pressure levels (SPLs) up to 148dB, and it points out that integrators can drive the SXH218 with its iK42 iKON amplifier.
The iK42 iKON amplifier is a high-power, four-channel product that employs Class D technologies to produce up to 20,000 watts of total power depending on load impedances.
Taking up a 2U rack space, the IK42 iKON amplifier employs 96kHz DSPs on all inputs and outputs, and it offers integrators a selection of analog, AES3 and Dante network inputs.
Martin Audio notes that when using the IK42 amp to drive the SXH218 subwoofer, they can configure the amp by using a single channel or they can set the amp up in a bridged mode that utilizes a pair of channels.