MetraAV at InfoComm 2021: 8K HDMI Cables, Extenders
MetraAV will present its Velox® 8K fiber HDMI cable and new audio extenders as part of its products display at InfoComm 2021.
Leave a Comment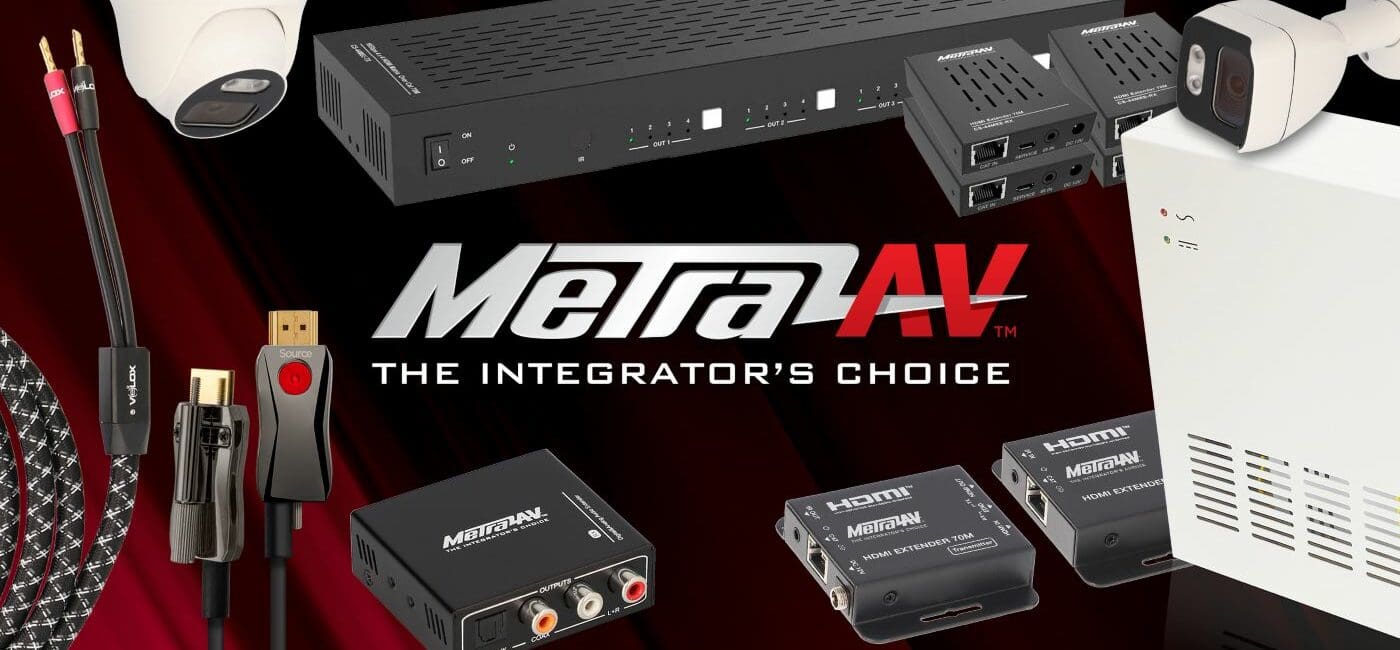 MetraAV (formerly Metra Home Theater Group) will feature the Velox® 8K fiber HDMI cable as the main product of its display at InfoComm 2021.
The EHV-HDG2 series cable supports 48Gbps up to 100 meters and is the longest of several HDMI cables designed by MetraAV that support 8K resolutions. It supports all color subsampling, including 4:4:4, 4:2:2, and 4:2:0, deep color, and Dynamic HDR, thus allowing the full-range 8K specs and even 10K to be supported. According to the company, the built-in technology ensures compatibility between the source and display.
This cable, which received the 2020 Residential Top New Technology (TNT) Award, is part of a range of products displayed by MetraAV such as new surveillance cameras and improved power distribution boxes, new premium audio cables, bulk wire, HDMI® extenders, and new audio extenders. Some of these products include the following:
SPY-MNBLT3WIP8 (Mini Bullet Style IP Camera)
SPY-MNDM3WIP8 (Mini Turret Dome Style IP Camera)
CS-HDC6EXT4K (HDMI® Extender Over Single Cat6)
CS-44MEE (4×4 HDMI® 2.0 Matrix with Extenders)
The company highlighted that these products, designed for both commercial and residential use, are part of a rebranding effort undertaken this year.
MetraAV will be at booth #3629 on level 2 of the exhibit hall to showcase its latest products for InfoComm attendees.