Mira Connect Brings Control Capabilities to DSP Audio- and Video-over-IP Switching Products
Latest Aveo Systems Mira Connect smart AV control system release adds support for 13 new products and product families.
Leave a Comment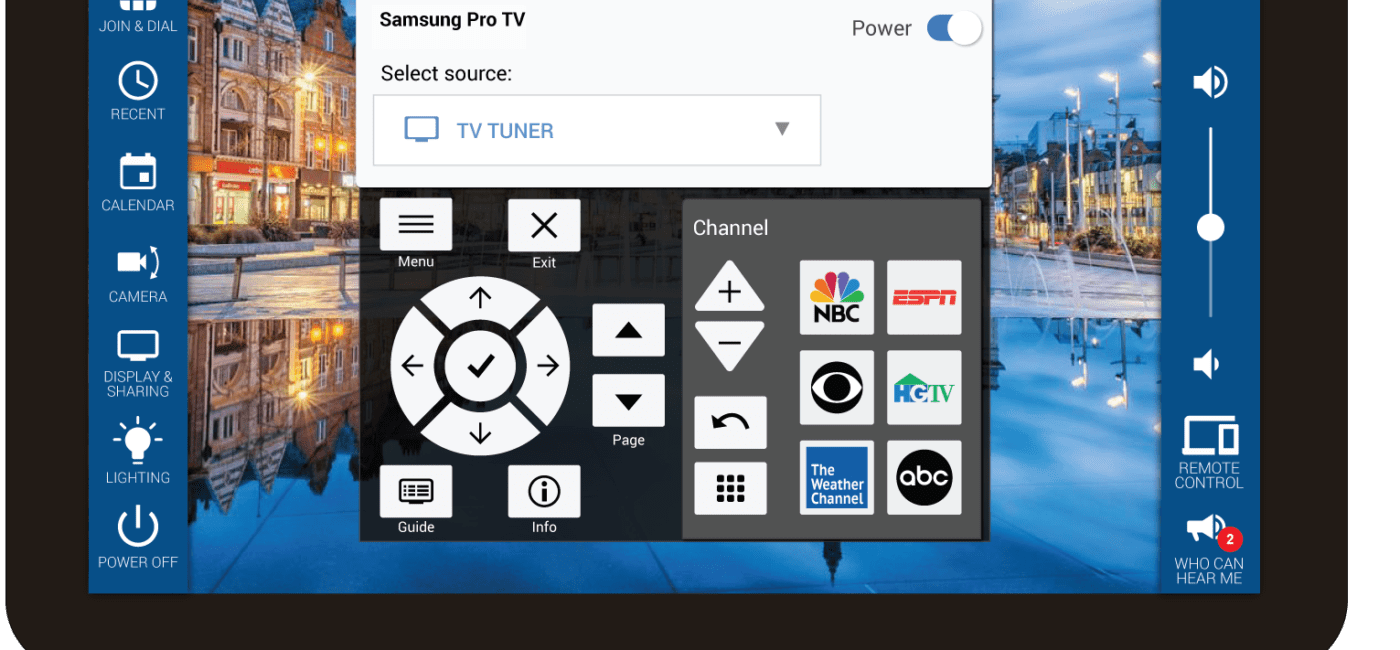 Aveo Systems' latest release to its Mira Connect smart AV control system has added support for 13 new products / product families.
New capabilities "extend Mira Connect's programming-free, intuitive control to ClearOne's Converge Pro 2 family of DSP audio products; AV-over-IP systems from Just Add Power, Blustream, and AVPro Edge; Samsung Pro TVs, and more," according to the Aveo announcement.
Related: Aveo Systems Now Supports Zoom Rooms with Mira Connect
 These new capabilities "further expand Mira Connect's extensive list of supported products and services, simplifying AV control setup for integrators while ensuring intuitive operation for end users," the announcement says.
Support for network-based audio/video over IP (AVoIP) systems now includes Blustream's Multicast UHD systems, Just Add Power's 3G Ultra HD systems, and AVPro Edge's MXNet systems.
More About the Mira Connect Update
"AVoIP systems allow partners to cost-effectively create video matrices of any size based on the application requirements," said Aveo Systems CEO Craig Richardson.
"Now that Mira Connect can easily control these systems, combined with Mira Connect's native control of displays and cable-and-satellite tuners, users can have a fully integrated experience for their AV needs with all the benefits of Mira Connect including remote control/management and seamless control on their personal devices with our patent-pending Mira Connect Me feature," he said.
The Converge Pro 2 family has been added to the group of ClearOne products supported by Mira Connect. These products, designed for a wide range of collaboration environments, provide advanced beam-forming and multi-channel microphone processing for high-quality room-audio and telephony management for connecting to remote participants via VoIP and PSTN.
Also announced in the latest Mira Connect release are support for Samsung Pro TVs, extending Aveo's support for Samsung Commercial displays, and support for i3 Technologies, Denon AV Receivers, Liberty AV, Lightware's Taurus UCX video switchers, Sharp, and Vizio products.