The Virtual Cadaver Lab at Moravian College Accommodates More Students with Christie LCD Panels & Projectors
Moravian College updates classrooms and its exclusive Virtual Cadaver Lab with Christie LCD panels and laser phosphor projectors.
Leave a Comment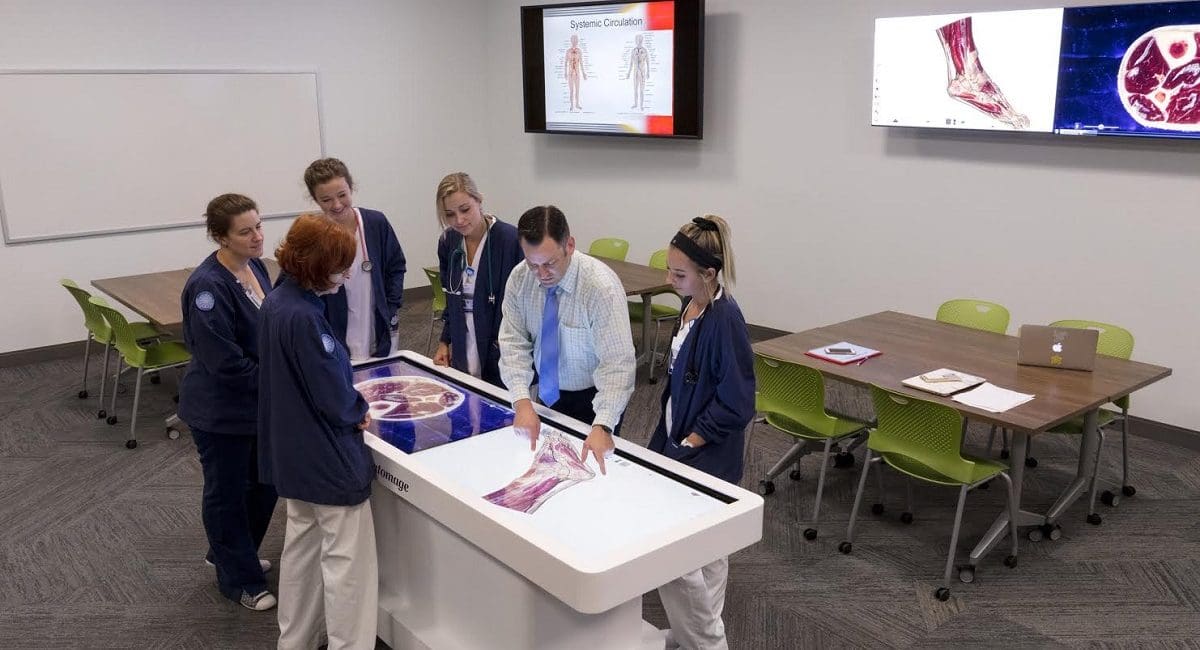 The 275-year-old Moravian College in Bethlehem, Pennsylvania is home to over 2,000 students. Noted for its health sciences curriculum, it's also one of the only schools around with a virtual cadaver lab — now trimmed with Christie LCD panels and laser phosphor projectors.
The 11 Christie projectors are installed in various classrooms while the two panels are in the Virtual Cadaver Room.
"We wanted the ability in our projection systems to be able to recreate that kind of detail onto a large screen and to be able to get the kind of color, accuracy and good contrast," said Craig Underwood, director of media services, Moravian College.
This isn't the first time Moravian College hired Advanced AV and Christie for its technology needs. Earlier installations include the Chemistry, Biology and Physics departments.
The school wanted the lower maintenance of lampless technology but wasn't impressed with the technology until Advanced AV's Mike Morgan showed him the Christie GS Series laser phosphor projectors.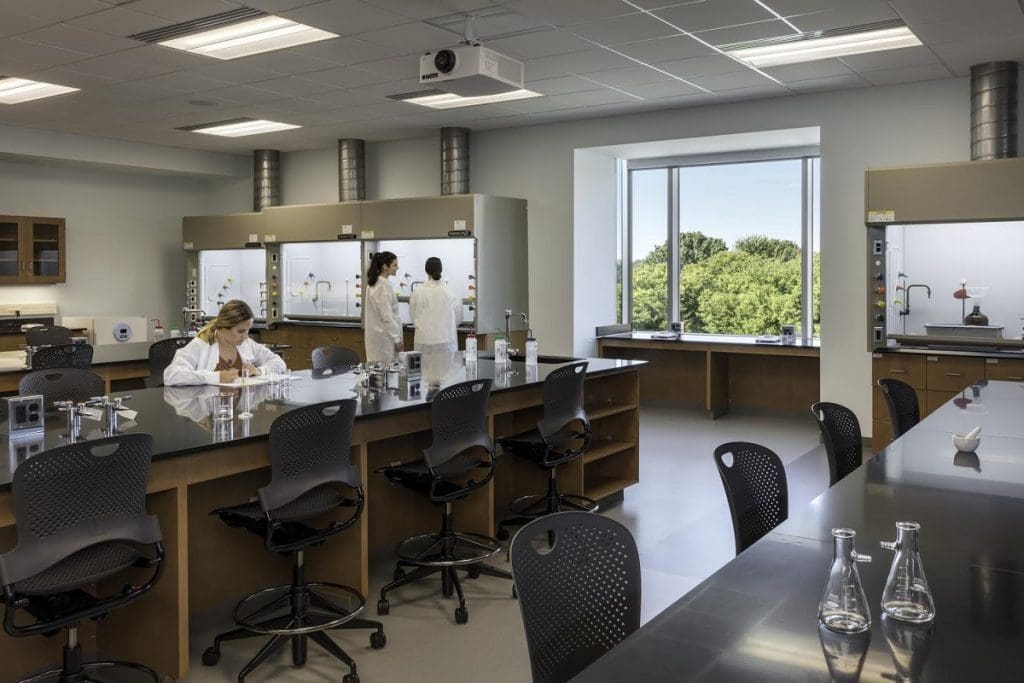 Christie GS Series Budgets Better Than Expected
When the project team requested Christie GS Series projectors, they learned a newer model had replaced their first choice. Usually, this would strike fear into the minds of budgeting managers — but the team was surprised.
"I was initially concerned, but it was a very pleasant surprise because not only did the price go down but the specifications were even better – they were brighter projectors," Underwood says.
"With the new laser phosphor projectors technology, we minimize the cost and labor associated with lamp-based projectors," says Mike Morgan, general manager, Advanced AV.
The Virtual Cadaver Lab's Unique Needs
As a small educational theater with limited capacity, the Virtual Cadaver Lab and table needed a supplemental display on the wall so every student can see what's happening on the table during class.
"There are only so many people who can stand around the table, but it has a video output so you can show it on an external display, which is the two Christie LCD panels," said Underwood.
"We're the only ones in the area that actually have a Virtual Cadaver Lab and we wanted to make it the best it could possibly be," Underwood says.
Part of that was to have some simulation labs which necessitate high- and low-fidelity mannequins that nursing students can train with and receive real-time feedback from.
Impact on Moravian College
"I was immediately blown away by the Christie LCD panels," said Underwood. "I couldn't believe I was looking at a lampless projector. The color accuracy was phenomenal and I knew right away that this was definitely the right product to put into our Health Sciences building because of the quality of the image.
"And on top of that, being lampless and having a lot less maintenance for our limited AV team – that was a real winner in my book."