Renkus-Heinz Allows BAPS Swaminarayan Sanstha to Ensure Spiritual Leaders are Heard by All
Worldwide Hindu organization spreads the word to members around the globe with installation that relies on longtime audio partner.
Leave a Comment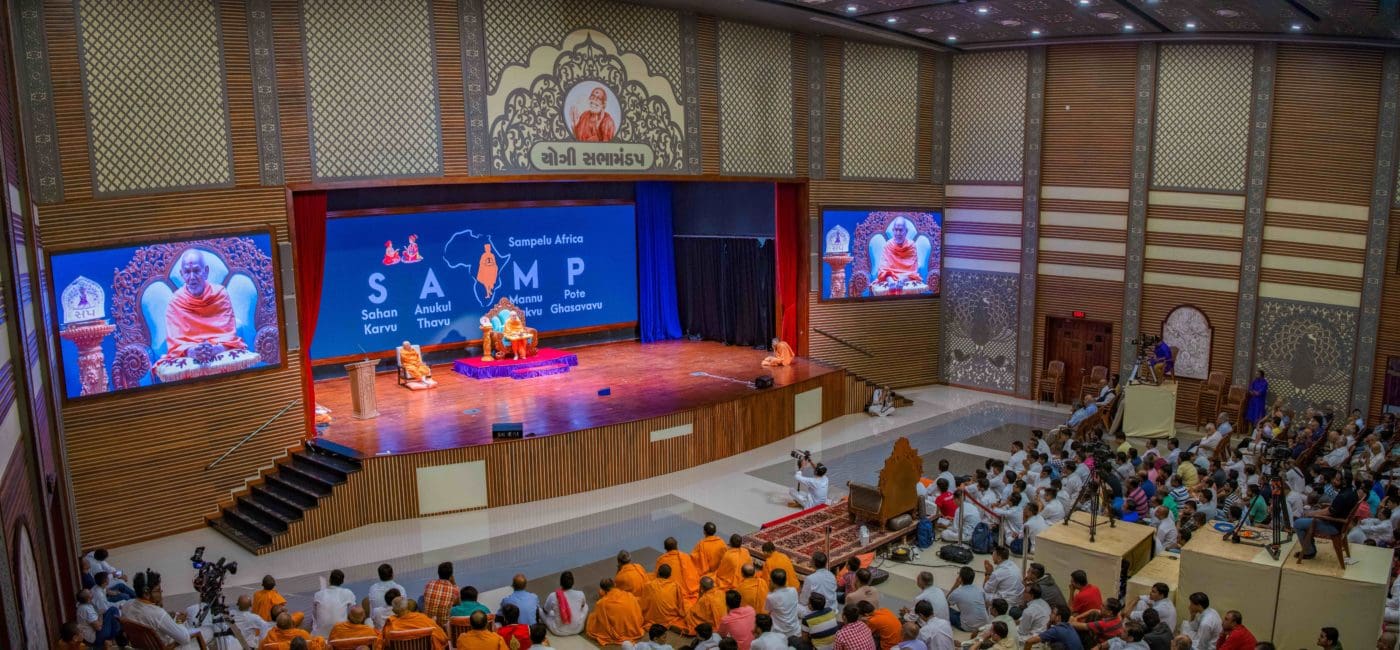 BAPS Swaminarayan Sanstha is a global Hindu organization with a mission of "improving society through individual growth by adhering to Hindu ideals of faith, unity and selfless service."
The organization is volunteer driven, meaning many operational competencies are handled in-house.
Kaivalyamurti Swami – known colloquially as KV Swami – is BAPS' technology overseer. He committed to a life as a full-time swami in 1992 and has taken on the services for the organization that he is assigned, including installing AV and IT.
"Over the years we've worked to become self-sufficient," says Kaivalyamurti Swami. "One component of that is to ensure we are in control of the audio performance in every one of our halls, from India to California."
"When we first went to visit the Uganda site in April 2019, Kampala Hall didn't exist. We went there and we looked at, basically, a concrete box that was in place. No interior design was settled on yet," he says.
Inside the Installation
Renkus-Heinz modeled the location with available information and that model allowed Kaivalyamurti Swami and his team to recommend a complete design for the new building.
Instead of analog cabling, for example, Audinate's Dante would be the backbone of the system. They could also plan to place the Renkus-Heinz speakers in a way that would blend into the final design.
Renkus-Heinz provided a custom color on the speakers so they would blend right into the cloth being used, Kaivalyamurti Swami said.
"They disappear into the space extremely well," he said.
Kaivalyamurti Swami worked with the local team in ensuring what was built out would be ready to go once product arrived. That would be a crucial consideration since he had to return just three weeks before the opening of the facility.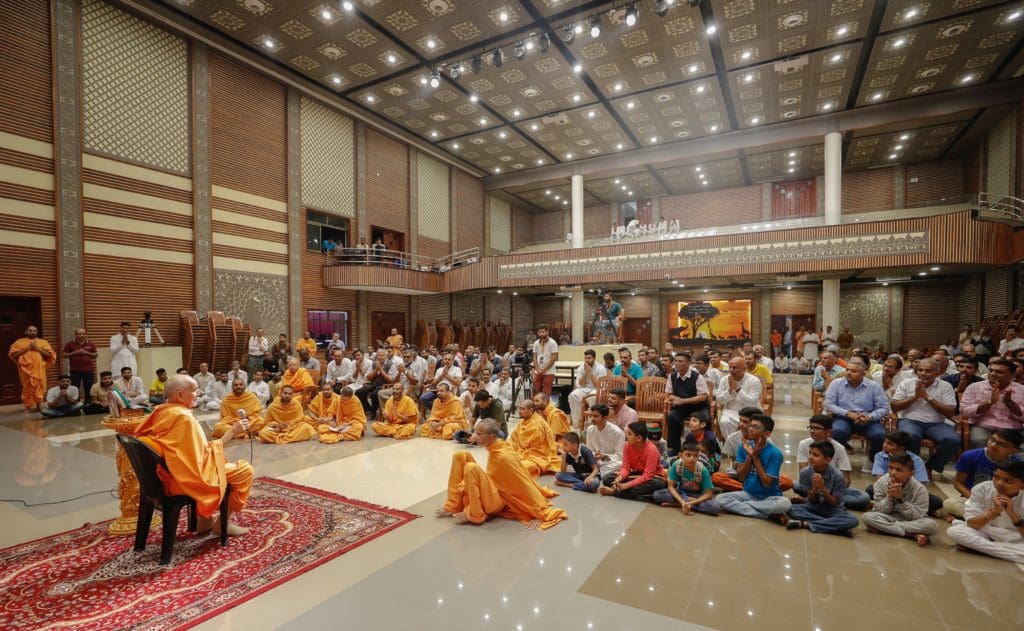 The installation utilizes:
2 Renkus-Heinz ICLive XL-RD main speakers
2 Renkus-Heinz ICLive LLX-RD main speakers
3 Renkus-Heinz P3-64RD front fills
2 Renkus-Heinz P3-64RD balcony fills
2 Renkus-Heinz P3-64RD under balcony fills
3 Renkus-Heinz VA15S-RD center-flown subwoofers
2 Renkus-Heinz DR18-2B-RD under-stage subwoofers
"Just three days before we opened the space, we booted up the Renkus-Heinz RHAON software and were able to get the hall sound configured easily for all the speakers from one interface," said Kaivalyamurti Swami.
"By digitally steering the sound, we were able to make it sound not only intelligible but also theatrical. After very little tuning it sounded just phenomenal," he said.
"As you walk backward from the front and listen to it, you really can appreciate how uniform and perfect the sound is regardless of where you are sitting or standing in the hall," said the swami.
"The speeches are crystal-clear and the intelligibility is just awesome – music is divine and theatrical," he said.
Positive Early Reviews
The first assembly took place within days of Kampala Hall's audio system being ready to go. Kaivalyamurti Swami said they had little worry about the results, but they were still pleased with how the system impressed those in attendance.
"Our spiritual leader – His Holiness Mahant Swami Maharaj – is a soft speaker and projecting his speech without feedback can be a challenge on many systems," Kaivalyamurti Swami said.
"The speakers performed so well with the hall acoustically well treated and well-tuned, that he was able to speak naturally and be heard clearly by all.  Many people expressed their appreciation for the clarity of speech the system produced," he said.
"That's the toughest test we could have. Our spiritual leader speaks and there's no feedback and he is being heard," said the swami.
If you enjoyed this article and want to receive more valuable industry content like this, click here to sign up for our digital newsletters!