Rosemont College Proves Hybrid Learning Model is Long-Term Play for Integrators
AV integrators shouldn't stop talking about distance learning and remote education opportunities with education clients.
Leave a Comment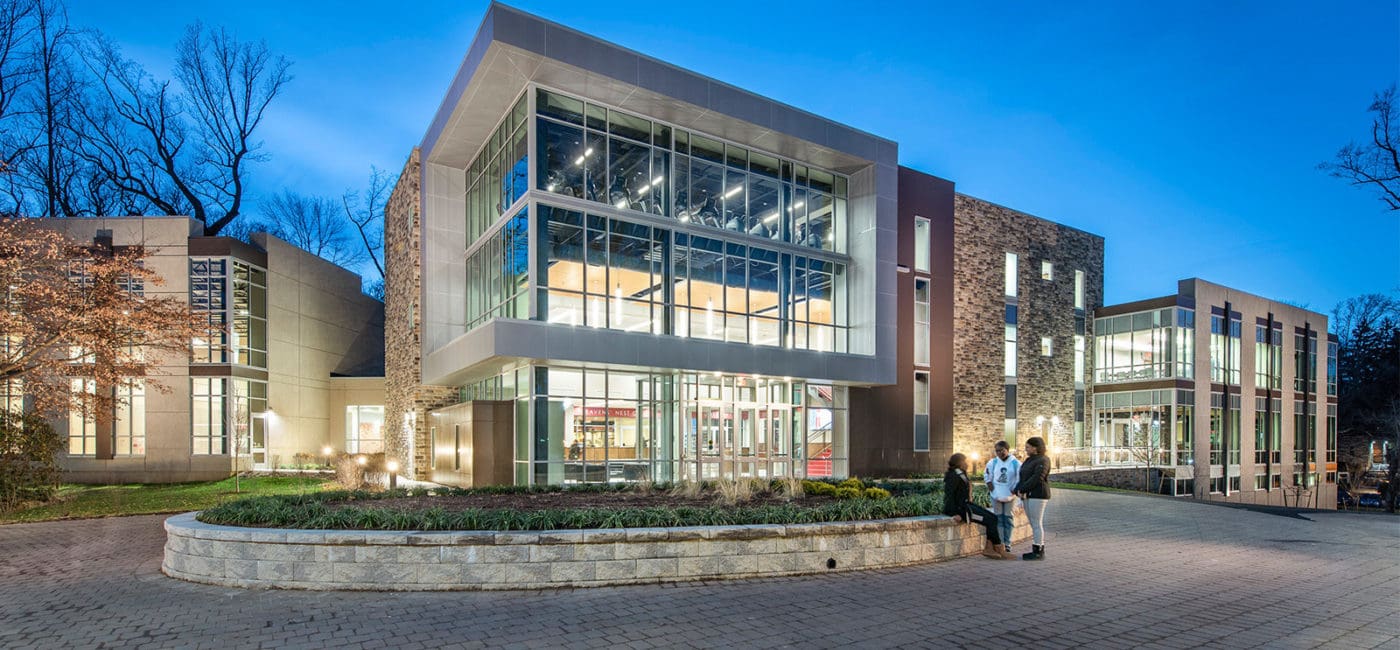 Throughout the COVID-19 pandemic, education leaders have sought to offer online instruction that equals the classroom experience.
Despite shutdown orders, many educators have strongly preferred to teach in the classroom rather than from home—whether or not students were physically present. With the right technology tools, a classroom is generally a better instruction environment than home.
With more space, a stronger network connection and access to high-quality capture and production equipment, educators can create engaging content for students wherever they're located.
As some students have returned to campuses, this preference has become a necessity. Teachers must engage with students in person and online from within the same space as education leaders acknowledge that classes may never return to an in-person-only model.
In a recent Education Data report, 33 percent of higher education administrators indicated that they would continue to offer remote and online course options after campuses have reopened.
Just as many workers will demand hybrid or remote options moving forward, higher education students will expect greater flexibility in the future. The hybrid model is now the norm.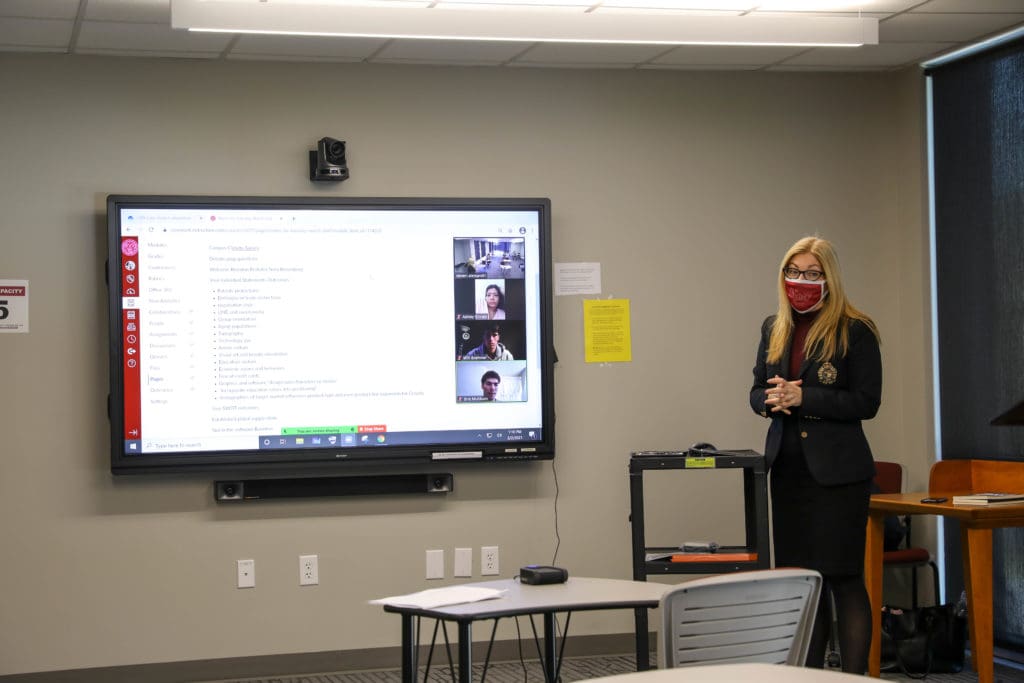 Inside the Rosemont College Installation
Integration company Haverford Systems was already the first call for Rosemont College, a private liberal arts school located Pennsylvania.
In 2019, the firm designed a video conferencing-capable boardroom and lecture capture and remote collaboration systems for five learning spaces in the college's new Community Center.
Haverford also retrofitted eight of Rosemont's older classrooms and library spaces with teaching and conferencing technologies.
The learning spaces were each equipped with:
PTZ cameras from PTZOptics for instructor and participant capture
An 80-inch interactive display from Sharp
A Klipsch soundbar for audio reinforcement
A Samson wireless lavalier microphone for audio capture
A Barco Clickshare for wireless content sharing
An Intel NUC PC
During the pandemic, these remote-ready spaces were immediately adopted for instruction. When it came time for future renovations at Rosemont College, Haverford Systems understood what the institution needed for successful instruction that fell within the allotted budget.
In the fall of 2020, Dan Mason, director of information technology for Rosemont College, was able to expand Haverford's original blueprint to additional spaces.
Some small, non-traditional spaces were equipped with all-in-one video and audio capture webcam solutions from HuddleCamHD, expanding the college's hybrid learning footprint.
"These are the spaces we turned to when we could welcome back in-person instruction," said Mason, adding that he views these new systems as a long-term investment. "The model will not go away when the pandemic goes away."
Faculty have embraced these once-unfamiliar technological tools. Using multiple PTZ cameras in her classroom, assistant professor Christine Hagedorn of the Rosemont College business department has found that she can engage a hybrid class effectively.
The multiple camera positions give her the freedom to move around the space, connecting directly with in-person students while remaining in-focus for remote learners.
"It's been a journey of discovery," says Hagedorn. "I didn't realize it would change everything."
Now, says Hagedorn, her hybrid class feels like "one big, happy family."
If you enjoyed this article and want to receive more valuable industry content like this, click here to sign up for our digital newsletters!