Integrator Depends on SoundMachine for Seamless Music Service, Partner Support
Learn how integrators like Digital Interiors have found ROI and ease of use for their clients using the SoundMachine commercial music service.
Sponsored Content
Leave a Comment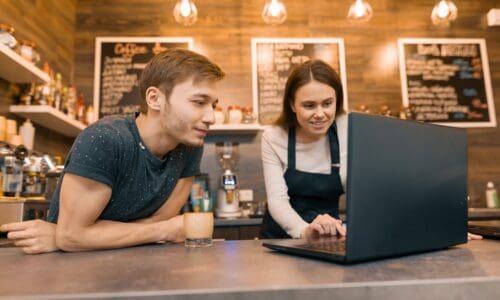 Craig Cushing, the owner of Digital Interiors, began working with SoundMachine as a result of how many projects his integration firm conducted in the hospitality market, specifically in commercial bars, clubs and restaurants.
Many clients were looking for the best way to take the control out of the employees' hands when it came to playing music. "That's one of the things that SoundMachine does quite well," says Cushing.
SoundMachine is a music service licensed for business that allows clients to pick from more than 300 curated stations across a variety of genres, create their own station, mix stations, schedule, program messages, and more.
"We do a few chain-style restaurants and franchises," says Cushing. "One happens to be Buddy's Pizza. They have different general managers coming and going. By installing SoundMachine and being able to have the owner of the franchise go through and say 'I want to hear Motown with ten percent classic rock and ten percent country in all my stores' makes it nice and easy.
"He knows exactly what the experience is going to be like for the patrons coming and going, and he knows that he's the only one that has the ability to be able to alter that," he says.
Another feature clients enjoy is the ability to introduce a commercial or other type of marketing into the flow of music. In the case of Buddy's Pizza, this came especially handy throughout the COVID pandemic in allowing messages to run that explained all of the health and safety protocols the chain had in place to combat the spread of the disease.
"Another restaurant likes to use advertising. They do trivia night so every five or six songs they can introduce the trivia, which helps increase revenue for the business," says Cushing. "I always sell it as using it to increase revenue like digital signage."
The ROI of the system is something clients love, while reliability is a key factor in Cushing's continued use of SoundMachine. "Knowing that the music is playing 24/7 is just one less thing that I have to worry about," he says. "If something does go wrong, the end user can reach out to SoundMachine tech support. I've had nothing but positive feedback there as well."
That's one less call coming in for Digital Interiors to handle, leaving more time for prospecting and completing projects for other clients. Speaking of, restaurants aren't the only spaces where SoundMachine has been a boon for Digital Interiors.
"There's a very nice hotel here in Birmingham, Mich. that uses it in their lobby area, the restaurant area, the halls," says Cushing. "We have a banquet hall that uses SoundMachine. We have a few doctor's offices that have it playing in the waiting room and hallways. It's nice because one of the greatest features of SoundMachine is the concierge service."
The concierge service from SoundMachine allows clients to call the company and request specific genres and artists to ensure the right music is coming into their space. "Being able to communicate with the company that's providing the music is much better than the service that you would get from one of the competitors where you don't have that direct relationship," says Cushing.
Overall, Cushing can't say enough about the value of the end user experience when it comes to tech support from SoundMachine. "SoundMachine does an excellent job of making sure their service is stable," says Cushing.
Cushing isn't the only integrator happy with their SoundMachine experience.
"The SoundMachine concierge service is really good," says Mike Kelly of Southwest Florida Custom Electronics. "I have a resort that has speakers in the pool and the concierge service set up a list with Disney songs as well as dolphin and whale sounds. It's a hit with the guests."
"We originally partnered to offer our clients a commercial solution that would integrate into their existing control systems," says Brandon Fountaine of Verite Information Systems. "Now we sell it to all of our clients control system or not. SoundMachine has offered a new RMR avenue that we had not explored prior. Our clients love it and when we have any questions support is fantastic."
To learn more about SoundMachine, visit the company's website.
If you enjoyed this article and want to receive more valuable industry content like this, click here to sign up for our digital newsletters!