The iPad Is Now 10 Years Old
The iPad was introduced 10 years ago. Since then, it's transformed the way we do business, including for pro AV integrators.
Leave a Comment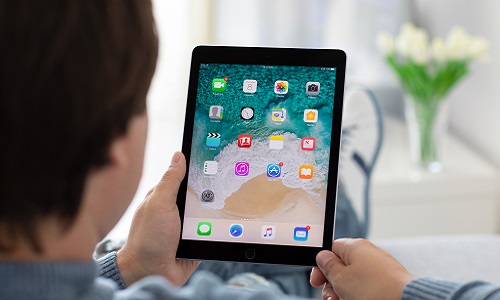 For the better part of two decades, Apple has played a giant role in the every day lives of millions of people.
Mac computers, iPhones and iPads are responsible for powering commerce and making it easier to do business in the increasingly technological world.
Speaking of the iPad, the device is still finding its place in the business and tech world 10 years after it was first introduced to the public by former Apple CEO Steve Jobs.
In the world of pro AV, the iPad can be the central control panel for a variety of audiovisual systems. It can control smart homes and smart buildings, teleconferencing systems, menu boards and other AV hardware and software.
The device represents a more mobile version of a laptop and a more immersive version of a smartphone, according to The Verge.
"Apple's iPad presented something new a decade ago, something that looked like a significant challenge to netbooks, laptops, and even Windows itself. The idea of a third category of devices, namely tablets, was difficult for many to process at the time.

The device was widely mocked for its name in the days after the announcement, and some analysts had already predicted it would flop before it was even announced. Wired labeled it "little more than a giant iPhone," and there were predictions that it wouldn't be a significant product line for Apple.

Apple went on to sell 300,000 iPads on the first day of sales, and it broke 2 million sales less than two months later. After selling 7.5 million iPads in 2010, Apple sold 32.4 million iPads in 2011, 58.3 million in 2012, and 71 million in 2013.

The naysayers were proven wrong almost immediately, and Apple has sold well over 350 million iPads to date, even though sales peaked in 2013."
The device is almost perfect for AV system controls. It's versatile and lightweight enough to allow teachers and presenters to use with interactive boards and projectors, but powerful enough to control entire homes and buildings.
Read Next: Pizza Hut Sneakers, Gadget Pockets in Shower Curtains, and Apple HQ Injuries
I think it's safe to say that the iPad has helped to change the future of pro AV.