Pizza Hut Sneakers, Gadget Pockets in Shower Curtains, and Apple HQ Injuries
There are some pretty interesting—and largely unnecessary—gadgets that are now available, but isn't there a better way for engineers to spend their time?
Leave a Comment
Bad news for those of you in the CI audience who were hoping to find a high-tech pair of Pizza Hut Sneakers that can help you get a pizza delivered to your door and pause your TV for you when it arrives: all 50 pairs of the second-generation 'Pie Tops' sold out shortly after going on sale Monday.
The Pizza Hut Sneakers called 'Pie Tops II'—which were sold in marinara red and wheat colors—are just the latest example of what I'd call high-tech "innovations" helping people always stay connected to their technology. Just because we CAN do something, does it really mean we should?
So now instead of pausing my TV and chomping on a Pizza Hut pizza while scrolling around the wide world of sports, I guess I'll have to go back to making fun of web editor Adam Forziati for his March Madness picks. Then again, I didn't make any this year, so at least he put his neck out there with his selection of the Mighty Ducks as this year's NCAA men's basketball champions.
'Innovation' in the Shower, Too
For those who have separation anxiety from their phones and tablets while cleaning their bodies, there's now a solution just for you. You can watch, play with or listen to your phone or tablet in the shower with a 100-percent waterproof shower curtain with pockets.
The shower curtain features multiple phone- and tablet-sized pockets at different height levels, so even the kids don't have to end their screen time when it's time to take a shower.
To allay your fears, these curtains come with touch interaction capabilities from the inside of the shower or bath and the ability to change songs, play games or scroll through the news as you lather up and rinse off.
Tech to Solve More Practical Problems
In slightly more useful and interesting tech development news, a Northwestern University professor has worked with Gatorade to create a Band-Aid-like flexible patch that he said will let you know you're dehydrated by simply looking at it.
Don't those who are dehydrated know when they're dehydrated or getting close to it?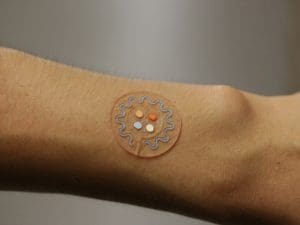 The transparent, quarter-sized silicone patch "can be affixed nearly anywhere on the body," according to the announcement.
As the wearer begins to sweat, perspiration flows through microfluidic channels within the patch's reservoirs, passing through food-coloring dye and indicating the levels of chloride within the sweat.
Users can then examine the patch to monitor both the level of dehydration and the concentration of chloride within the sweat.
Athletes can even snap a picture with their smartphones to receive more detailed analysis of their sweat and dehydration levels.
Here's a hint: when you exercise hard, you should probably drink some water or somehow replenish the fluids you lost.
The Spaceship Campus Saga
Finally, although this isn't specifically about unnecessary technology like the Pizza Hut Sneakers, it fits this space because it involves something quirky with Apple's new spaceship campus in Cupertino, Calif.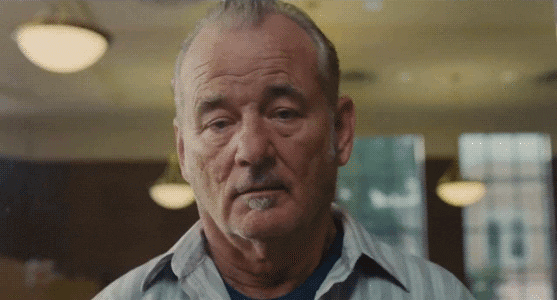 Steve Jobs had visions of Apple employees moving through the headquarters without having to take a minute away from thinking about their work. Little did he know that would mean engineers are running smack-dab into the glass walls that surround the building.
Apple Park features more than 3,000 sheets of 45-foot-tall curved safety glass panels for the company's 13,000 employees in the facility.
Apparently, at least three of those employees have had their heads buried in their iDevices while going from point A to point B, and we've got the 911 audio to prove it.
Read Next: Levi's and Google Team Up on Smart Sleeve, But Why?
Some Apple staffers stuck Post-It notes on the glass doors to mark their presence, but someone took them down "because they detracted from the building's design." I'm guessing Apple offers its employees a solid enough health insurance plan it's not overly concerned about injury claims related to this.