AdMobilize Audience Analytics Solution Installed on Main Subway System in Brazil's Largest City
After installation in Sao Paulo Metro Yellow Line, AdMobilize technology is now deployed in 82 countries and 469 cities around the world.
Leave a Comment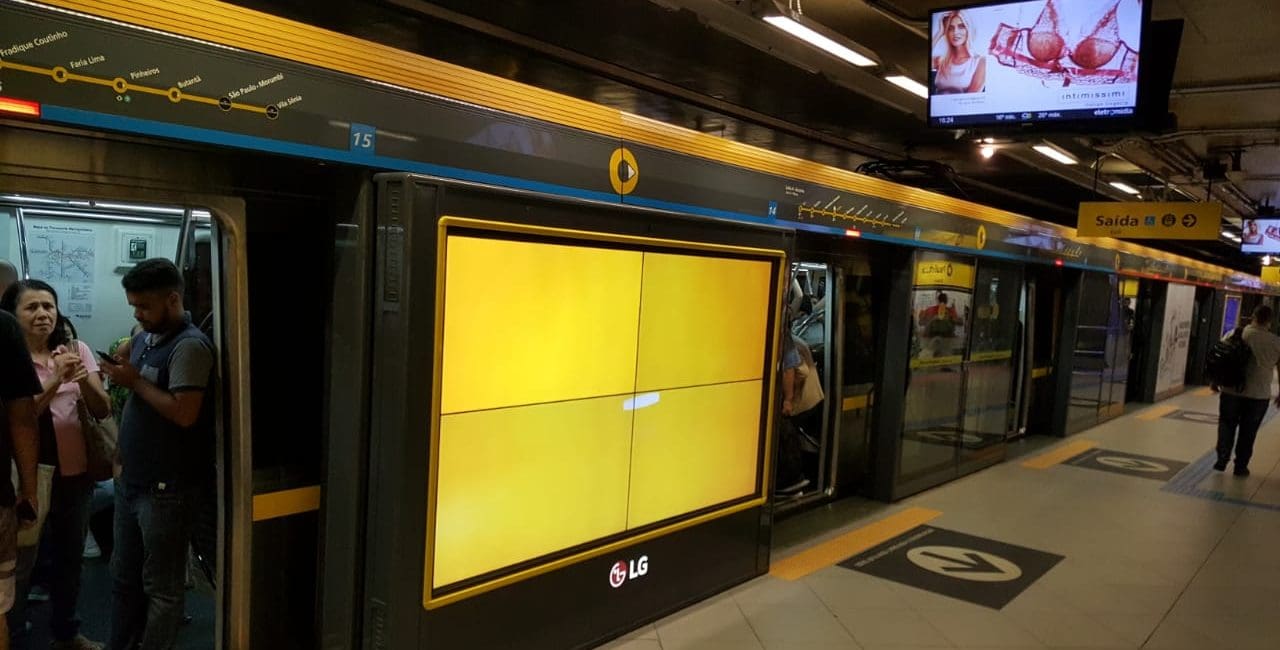 More than 1 million people who use the Sao Paulo Metro Yellow Line every day recently have marveled at  interactive subway doors that use AdMobilize technology, an AI-powered audience analytics system, at three stations along their routes.
The incorporation of the AdMobilize anonymous audience analytics solution into the subway system's new interactive doors provides ViaQuatro, the company responsible for the new interactive doors, with an advertising platform that also delivers detailed data on the amount of people who watch the displayed advertising as well as their emotional responses while doing so, said AdMobilize CEO and co-founder Rodolfo Saccoman.
The screens of the doors inside the Sao Paulo Metro Yellow Line are also being used to provide travelers with updated news and information, he said.
"The AdMobilize AI technology system quantifies the number of people standing in front of the doors along with their gender, age, dwell time, and facial emotion analysis," said Saccoman in the press release announcing the installation.
"These expressions include happiness, surprise, neutrality, and dissatisfaction, among others.
"The traditionally used historical-based proof-of-performance data is incomplete and highly inaccurate. Thus, advertisers are quickly embracing AI-built analytics in order to dynamically change their ads and reliably understand the true impact of their advertising," he said.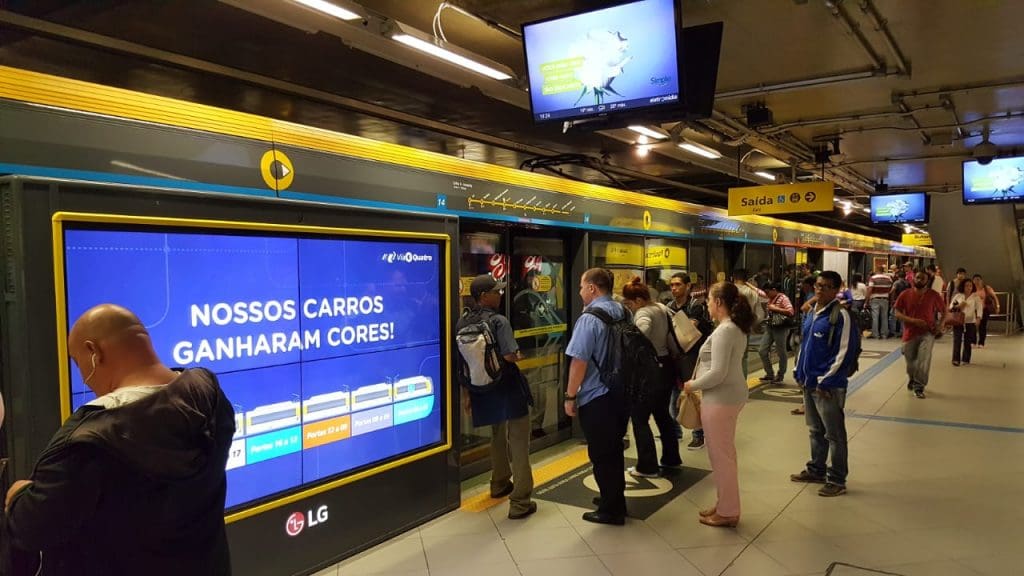 AdMobilize Worldwide Influence Growing with Sao Paulo Metro Yellow Line Install
AdMobilize technology is now deployed in 82 countries and 469 cities around the world.
"Like other major cities around the world, the city of Sao Paulo is making significant investments in understanding its inhabitants, improving mobility, pushing towards a smart city overhaul, and providing accurate data with AI technology," said Saccoman.
"This is an important step that we expect will be implemented throughout the city's metro system over the next several years."
ViaQuatro is the concessionaire responsible for the operation and maintenance of Line 4-Yellow of the Sao Paulo subway, the first public-private partnership agreement in Brazil.
The contract with the government of the State of São Paulo, signed on Nov. 29, 2006, allows the concessionaire to operate and maintain the Line 4-Yellow subway for 30 years.
ViaQuatro has invested US $450 million between systems, equipment and trains so far, with plans to push that total to $2 billion by the end of the 30-year deal.
"AdMobilize technology is growing rapidly in Brazil," said Saccoman. "Our technology is quickly being implemented in airports and other transportation centers where the capturing of accurate audience analytics is a top priority."
The AdMobilize audience analytics solution can track real-time ad performance and customer engagement; segment campaigns and content by hour and site; target content by both audience demographic and emotion; and optimize store traffic flow; and more.
All captured analytics in the Sao Paulo Metro Yellow Line are fed to a cloud-based dashboard (real-time in less than 15 milliseconds) or API that allows end-users to assess results and performance, identify trends, and make any necessary adjustments to the displayed content.
A growing number of partnerships with third-party companies is fueling the adoption of AdMobilize AI technology in North America and around the world.
Last year, AdMobilize entered into a dozen partnerships with a broad range of companies from the U.S., the United Kingdom, Canada, Mexico, Japan, Peru, Australia and beyond.
AdMobilize technology is now used by 125 companies that span almost every major vertical market.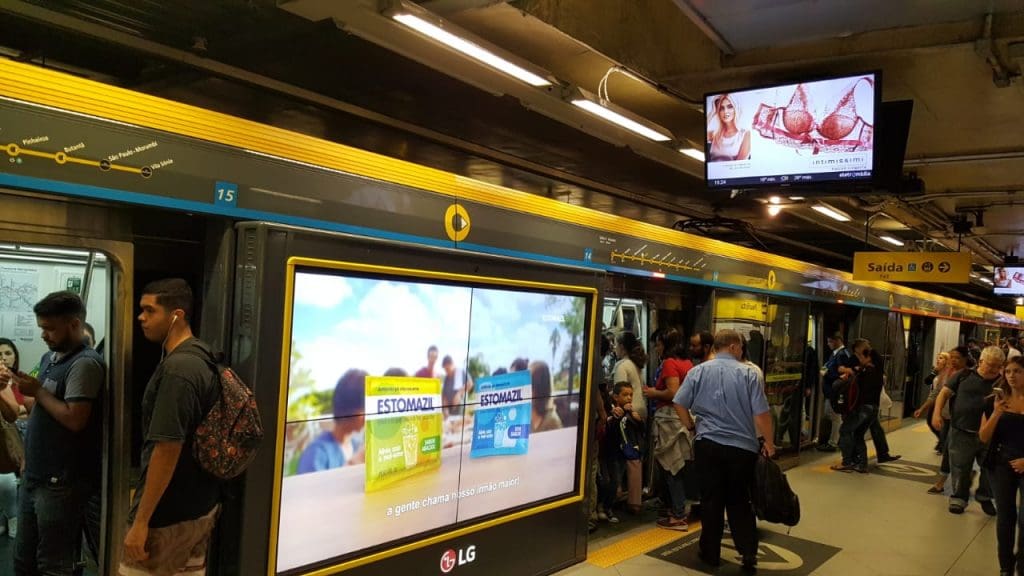 If you enjoyed this article and want to receive more valuable industry content like this, click here to sign up for our digital newsletters!