New Avenview AVXWALL+ Videowall Processor is Sold on a Per-Project Basis
Avenview has announced availability of its new AVXWALL+ modular videowall processor designed for 24/7 operation and expandability.
Leave a Comment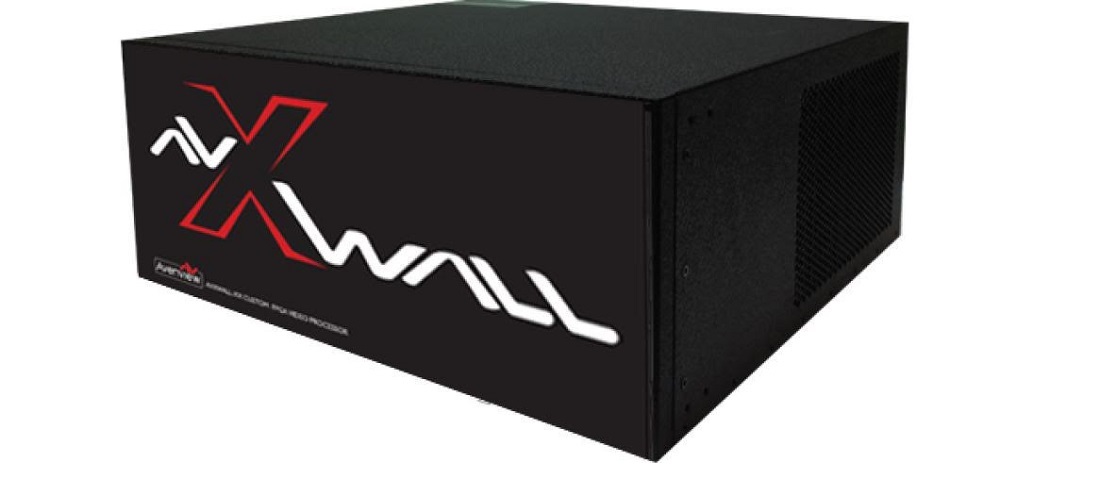 The new Avenview AVXWALL+ modular videowall processor is designed to give integrators a more powerful, more flexible videowall solution.
The Buffalo, N.Y.-based company says its second-generation, scalable videowall processor employs hot-swappable I/O cards and each unit is custom built per project.
The commercial video manufacturer will show the AVXWALL+ as well as other solutions from its product line at Integrated Systems Europe (ISE) 2018 in Amsterdam on Feb. 6-9 in booth number 15-D220.
See more products debuting at ISE 2018 here.
Avenview says the product is built on a hardware platform that uses FPGA processors that help it to deliver fast and reliable performance. The company emphasizes that since the AVXWALL+ is not a PC-based solution, the product is stable and not susceptible to system crashes, viruses or computer hackers.

Further supporting reliability, the product's I/O cards are hot swappable, meaning if a card needs to be replaced or updated, the system remains running while integrators swap out the affected cards.
The custom-built Avenview AVXWALL+ is an HDCP compliant product that is available in chassis sizes ranging from 2U to 28U, and it is capable of accommodating as many as 156 inputs and 156 outputs.
Avenview says the high-bandwidth product is capable of processing intensive audio and video signals in real time with no delay or frame loss to allow important content to be displayed immediately for users.
Related: Icelandic History & Culture in Crisp 4K UHD Detail Coordinated with AV Stumpfl Avio Control System
Other important features include an onscreen display (OSD) that allows for full control of the product via a mouse and keyboard that are directly connected.
Some of the AVXWALL+'s other features include multi-user management that allows different users to have controlled access through individual user permissions with individualized control settings.
In addition, those control settings are available through Avenview's companion iPad app for increased control flexibility.
Find out more about the product here.