15-Foot Daktronics LED Display Brings a Augmented Reality Experience to Seneca Buffalo Creek Casino
Visitors of Seneca Buffalo Creek Casino can engage with digital environments thanks to a augmented reality Daktronics LED display.
Leave a Comment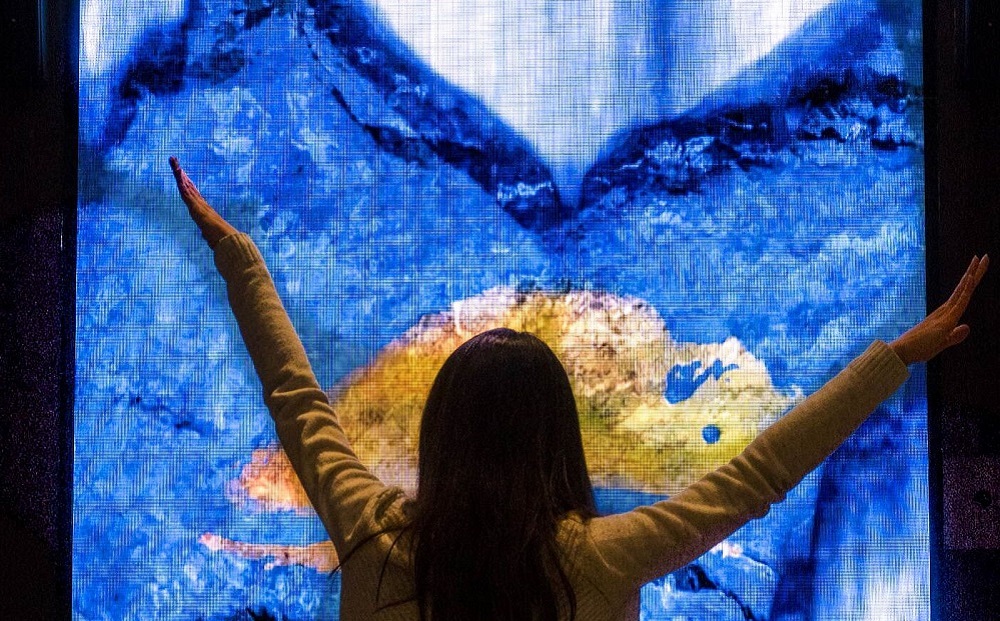 Augmented reality blends digital elements with live video to create an engaging experience. What better environment in which to introduce a new way of interaction and engagement than a casino? It's a place where people go to escape and to experience new sights and sounds… and not just from roulette wheels and slot machines.
Seneca Buffalo Creek Casino in Buffalo, N.Y., is taking advantage of the technology by recently adding a larger-than-life augmented reality (AR) display to its casino floor.
Daktronics LED Display a Vehicle for VR
Developed by experiential design firm Float4, the 15-foot-tall Daktronics LED display uses a video camera concealed beside the display to project a live image of visitors as they enter the property. Content is then composited over this feed to indicate a call to action and invite the audience to participate. 
The experience is triggered when a visitor stands in the designated location for a pre-defined interval. The digital content is powered by Float4's RealMotion media server and content creation platform.
"The first thing guests encounter when they walk through the doors of Seneca Buffalo Creek Casino is a stunning LED canvas that stretches from floor to ceiling, you can notice the effect it has on them" says Float4 producer Veronique Laperle.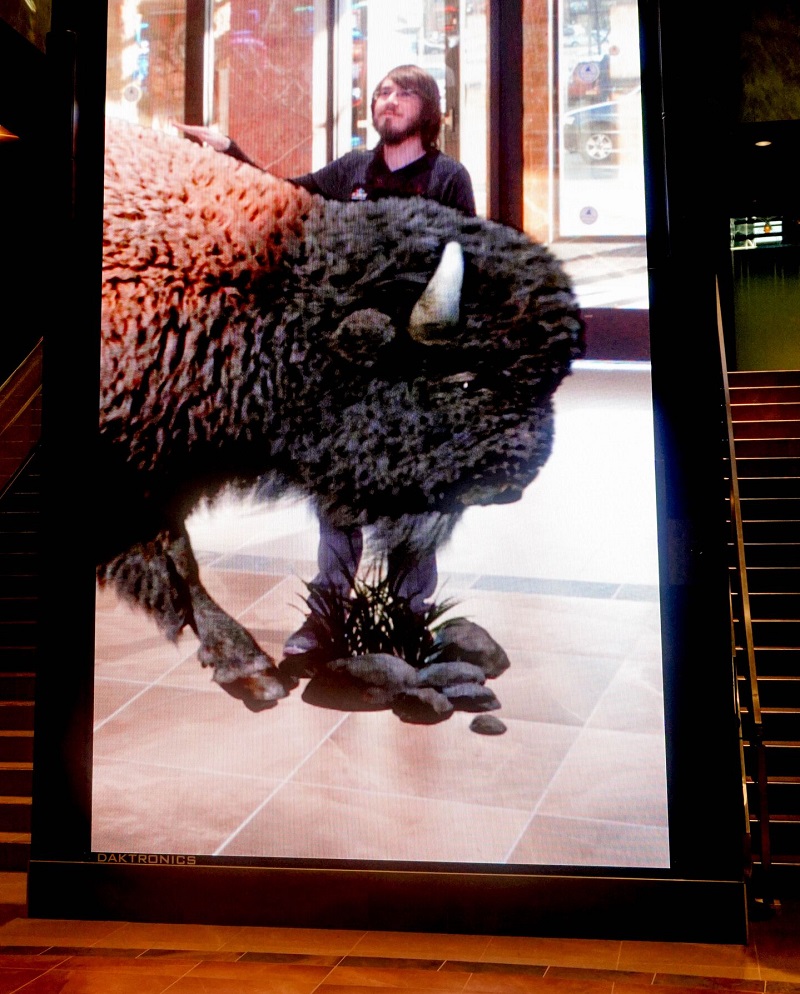 "It's a vibrant element that captivates attention. Using Float4's RealMotion server and a collection of optical sensors, we use the visitors silhouette the enhance their connection with the space."
The result is a 15 foot-tall Daktronics LED Display that features nine interactive content capsules, including augmented reality where a live camera feed is composited with pre-rendered assets to surround guests with unique characters, gesture driven visuals, where on-screen graphics and videos change and move based on a guest's movements, as well as an interactive dunk tank.
The interactive visuals also react to motion to generate and affect a collection of five distinctive capsules with unique aesthetics, including: branded gold particles that shower down and move around the guest's silhouette, waterfalls that guests can part with their movement to reveal the casino's logo emblazoned on a rock, dollar bills that flutter around the screen and attract to a guest's silhouette and playing card mosaics.
Impressions at the Casino
Last but not least, a generative content capsule creates a continually altering prismatic cascade, which users can gently affect with their gestures.
"We love the idea of creating a first impression through an interactive experience in the lobby," Laperle adds. "With this project, Seneca Buffalo Creek Casino took what is often the most overlooked part of a casino and turned it into a memorable, shareable experience that requires no extra floor space."
"Continuous engagement and elevating our guest experience is a key goal which is why collaborations such as this with Float4 are so exciting," says Melissa Free, senior vice president of marketing, Seneca Gaming Corporation.