Esprit Digital's LUMOS Technology Illuminates PUMA Singapore Flagship Store
With Esprit Digital's LUMOS display, the PUMA flagship store reflects Singapore's vibrant heritage and Puma's relentless energy.
Leave a Comment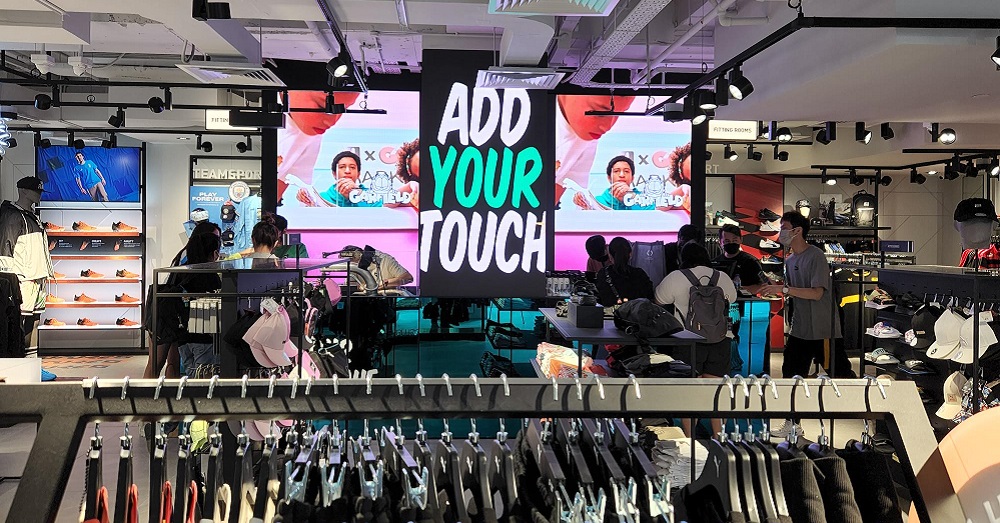 Orchard Road, Singapore has added another jewel to its crown in the form of the first and largest PUMA flagship store, not just in Singapore, in the whole of Southeast Asia. This unique retail environment mirrors Puma's brand essence of weaving sports into lifestyle. Moreover it reflects Singapore's vibrant heritage and Puma's relentless energy. PUMA chose the LUMOS LED display system, designed and developed by U.K.-based Esprit Digital for its Singapore store.
Together, with Singaporean integration specialist PAVE, the team installed LUMOS throughout the flagship store. PUMA are the latest in a growing list of globally recognized retail brands to choose the LUMOS system. Others include Adidas, Armani, Harvey Nichols, Virgin and Westfield for their stores and screen networks.
Colette Hilton, head of retail at PUMA UK/IE says, "The Singapore flagship project was a really important one for Puma, as it is our largest and highest profile location in SEA (Southeast Asia). As part of the overall project, we decided to make digital signage an integral part of our marketing strategy; not only to communicate with customers and enhance their in-store experience, but also to attract passers-by into the store. LUMOS LEDs delivered on every level. They can [provide live updates], look stunning and they create a real vibe."
A Unique Solution
At the INAVATION Awards, held at ISE, Esprit Digital with PAVE System, walked away winners for the LUMOS installation at PUMA Singapore . Per a statement, they beat stiff competition from four other finalists.
James Wilder Sales Director at Esprit Digital adds, "The whole PUMA experience starts before the consumer even enters the store; with a massive 62-foot x 7-foot and 5,500nit 'See-Thru' LUMOS LED facing the street. This display blends seamlessly into the architecture of the building. [It also] grabs the customer's attention from across the street, enticing them to cross over and explore the wonderful world of PUMA."
Also Read: LED Tech with Creativity, Modern Retailing Makes Progress
He continues, "The LUMOS 'See-Thru' LED is a unique product and the perfect solution for when a digital display is needed on a façade. As its name suggests, it is transparent and allows light into the store. But [it] still has high resolution to display powerful imagery to all passers-by."
On entering the store, customers are transported into the very latest digital era with a striking double-sided 4m x 4m indoor LED mesh, brought to life by the main attraction on the back wall — a stunning 4m x 1.9m display, situated directly behind the customer service counters and a three-sided 2m x 1m LED display pillar located just in front. This creates a visual impact that customers simply can't help but stop and stare at, the company states.
If you enjoyed this article and want to receive more valuable industry content like this, click here to sign up for our digital newsletters!