LED Video Walls are Only Good as the Pieces Behind Them
The essential hidden things needed for a successful installation
Content from our Sponsor
Leave a Comment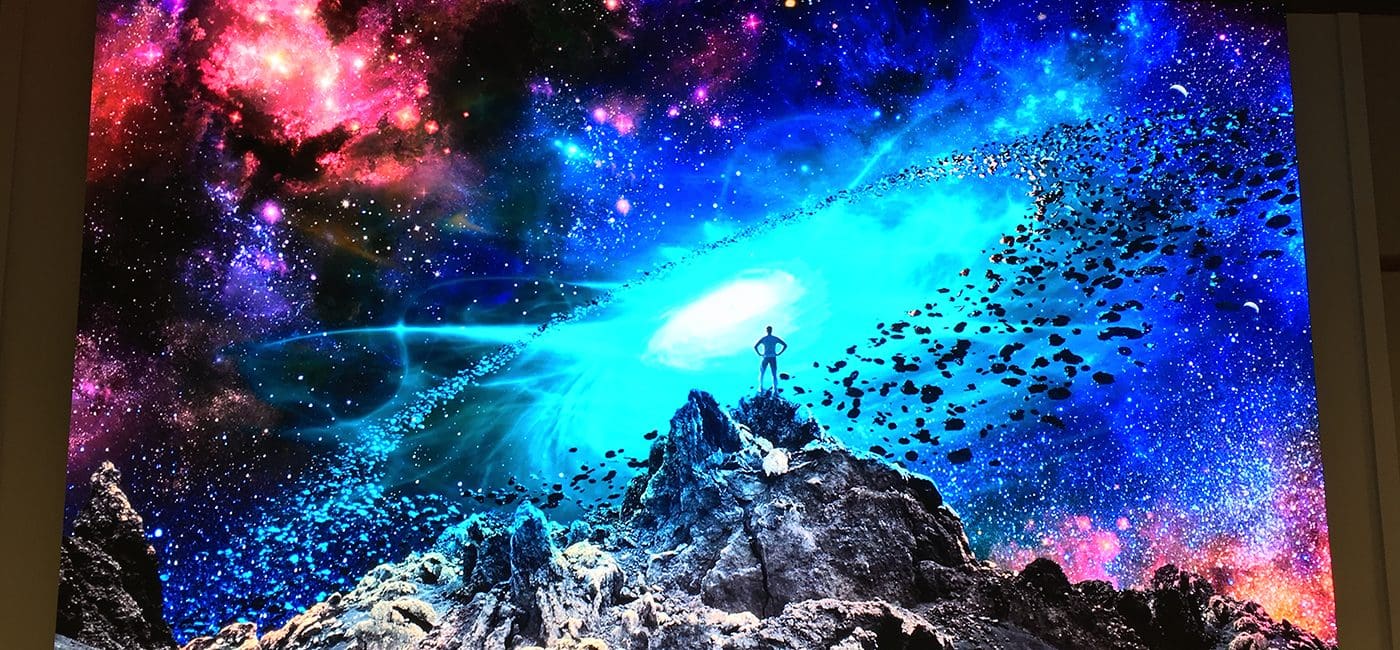 LCD has been the dominant force in creating video walls for the last couple decades but technology has begun to shift. Direct-view LED can be bigger, brighter, and bolder and display manufacturers are changing their product offerings to include lines of narrow pixel pitch modules.
While the displays are often the external face of a video wall, there is much more going on behind the scenes to make sure that the system functions at all cylinders. Content management hardware and software allow for high-resolution video to play without any hiccups. Power and data cables are routed cynically to ensure that all displays are never left disconnected. Then comes one of the most crucial aspects of every video wall, the mounting solution.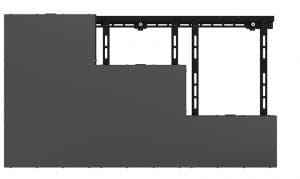 There is no such thing as a perfect wall. There will always be imperfections no matter what the construction will dictate. Using a mounting solution that has built-in, post-installation adjustment features is key. Other mounts will simply fasten to a rigid wall and keep the displays in their fixed position. The Convergent series from Premier Mounts offers built in adjustment and uses precision mounting points to ensure that direct-view LED video walls are completely seamless. The adjustment points allow for the bracket system to be molded to fit the wall no matter what inconsistencies it may possess. Having a solution that combats the problem of uneven walls directly allows for installers to save project time and stay under budget. It also gives them the confidence that their project will ultimately be successful as the small details and imperfections are ironed out throughout the whole exterior face.
The power of a video wall is unmatched. People are constantly giving their undivided attention to mesmerizing content being shown on displays. It is no wonder why they are becoming bigger and bigger as time passes. Video walls are going from 100 inches wide to over 100 feet wide and reaching heights that integrators would have never imagined years ago. Within the desire of unlimited height and width, the components behind the wall need to be equally as scalable. Content must be able to reach the correct resolution and aspect ratio that these structures need just as cabling needs to be routed correctly to ensure that it is easily manageable. The question arises is how do you use multiple mounts to create one large seamless structure?
The important part behind a mounting solution for structures of great magnitude is the ability to eliminate visible seams throughout the video wall. One of the biggest benefits of Convergent is its modularity to form into any array size. Instead of traditional box frames in other mounts, Convergent is cut into multiple bracket pieces which converge together to create one overall solution. The benefit of using brackets instead of frames is because frames come in sizes that cannot be adjusted or modified to accommodate the flexibility a job may need. With interconnecting plates, Convergent can be attached like building blocks to create the exact vision an end user is looking for. When design changes in the blink of an eye, having a solution that can mold into its intended environment is a natural fit for the project's success.
In the wild world of direct-view LED there are always constant changes. Pixel pitches will become narrower and the demands of scale will increase. The content management systems and cabling will change to provide real time data at higher speeds. Mounting will change as well, but choosing a solution like Convergent that can adapt with the changing times is an important asset for long term success and stability.

If you enjoyed this article and want to receive more valuable industry content like this, click here to sign up for our digital newsletters!