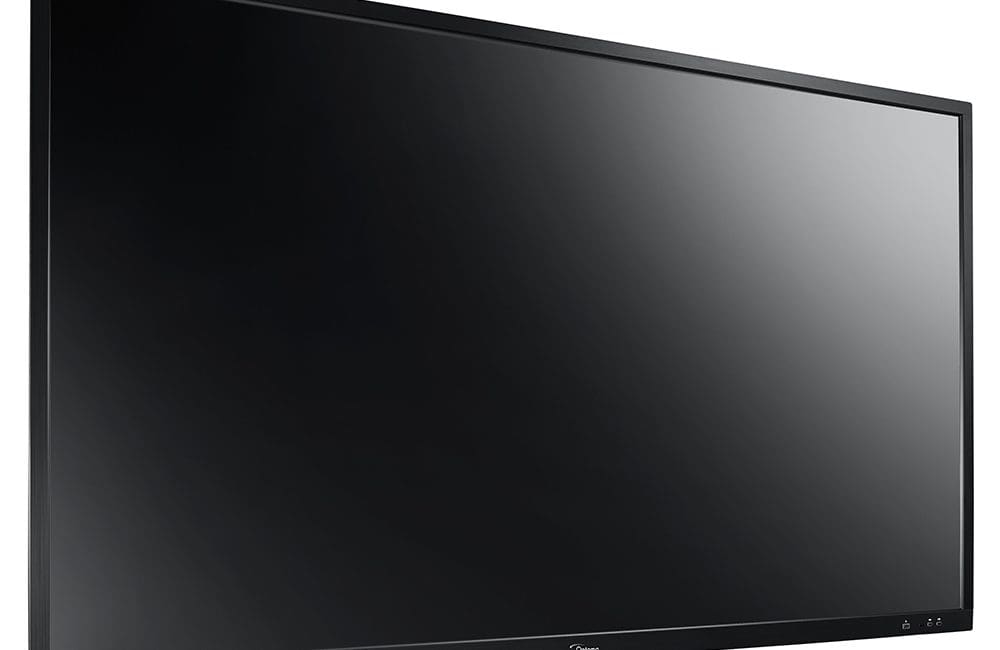 The Optoma Creative Touch IFPDs (interactive flat panel displays) provide users in the education, corporate, and more markets a choice of three screen sizes.
Optoma says its new IFPD products are available in 65-, 75- and 86-inch screen sizes and enter the market at pricing levels that "set benchmarks for affordability."
The video manufacturer says that data from research companies such as Futuresource indicate that interactive flat panel display says are poised for growth.
Optoma points out that global sales are expected to rise 16 percent this year, and U.S. sales are expected to increase by more than 50 percent annual volume growth. Moreover, Optoma cites Futuresource numbers that say two thirds of U.S. classrooms currently include IFPDs.
Optoma Creative Touch IFPDs Features
Designed to provide the latest in functionality without sacrificing performance, the Creative Touch IFPDs incorporate options such as annotation tools to facilitate learning, sharing and collaboration, Optoma says.
The Creative Touch IFPDs also incorporate UltraHD 4K resolutions with up to 20-point multi-touch capabilities and touch-control menus. The product screens' multi-touch capabilities are designed to foster collaboration, and the screens' inclusion of blue filters is designed to reduce eye strain.
Related: Five New High-Brightness Optoma Projectors Released, Target Classroom and Corporate Environments
Optoma Creative Touch IFPDs complement a range of installation environments that include lecture halls, healthcare facilities, hospitality venues, live events and shared spaces.
More Interactive Flat Panel Display Highlights:
Compatibility with Windows, Mac and Chrome operating systems
Wireless sharing via iMirror and ScreenShare supports the use of Bring Your Own Device (BYOD) collaboration sources
Sharing options include split-screen whiteboard and annotation toolss
The products incorporate built-in Cloud Drive, which employs Google Drive and Microsoft OneDrive
The company backs the the interactive flat panel displays with three-year advanced replacement warranties with two-way free standard shipping
Pricing for the models are as follows $3,499 for the 65-inch model; $5,499 for the 75-inch model and $8,999 for the 86-inch model