Sharp NEC Display Adds Two New Displays to C Series
The 75-inch and 86-inch displays are designed for digital signage in corporate, retail or educational settings.
Leave a Comment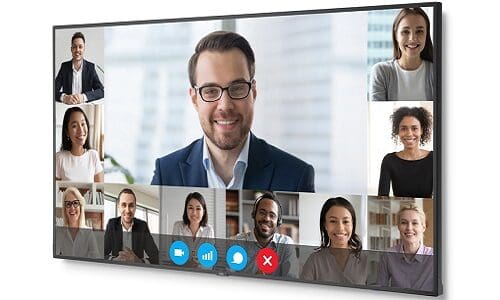 Sharp NEC Display Solutions has announced the launch of two new 75inch and 86-inch displays in its C series of large format displays for digital signage incorporate, retail or educational settings.
The MultiSync C750Q and the larger C860Q displays are designed for classrooms, boardrooms and corporate lobbies, offering what the company calls high-end picture quality and reliability.
According to the company, both displays are equipped with 3840 x 2160 resolution and HRD compatibility, a full metal chassis with advanced heat management, an ambient light sensor for auto-dimming and anti-glare screens.
The displays also feature connectivity options for a variety of applications, including an Open Pluggable Specification slot for separate modular cards to be inserted directly into the displays.
External control is available through LAN or RS-232C, enabling the display to be used for videoconferencing purposes.
According to the company, users can also prioritize up to three inputs thanks to full input detect functionality. If a primary source goes down, the displays will automatically switch to whatever source has been prioritized next. The first detect option also allows for the display to automatically turn onto any source that plugs into it, allowing the displays to wake on any synced signal.
Both displays will begin shipping in early 2022.
"Sharp/NEC recognizes the needs of our customers and, in turn, provides a product with a focused feature set that delivers brilliant content whether in the classroom, boardroom or lobby," said Ben Hardy of Sharp NEC Display Solutions, in a statement. "In developing the C Series displays, we made sure that customers have access to a product with the features that matter most to them and that they will truly utilize throughout their installations. The 75-inch and 86-inch C750Q and C860Q offer high end picture quality while maintaining the robustness and commercial grade reliability necessary for efficient 24/7 runtime capabilities."