ViewSonic's IFP70 Series: Adding Much-Needed Versatility to Interactive Flat Panels in the Enterprise-Grade UCC Space
Explore the newest in ViewSonic's line of interactive flat panels — they're here and better than ever.
Content from our Sponsor
Leave a Comment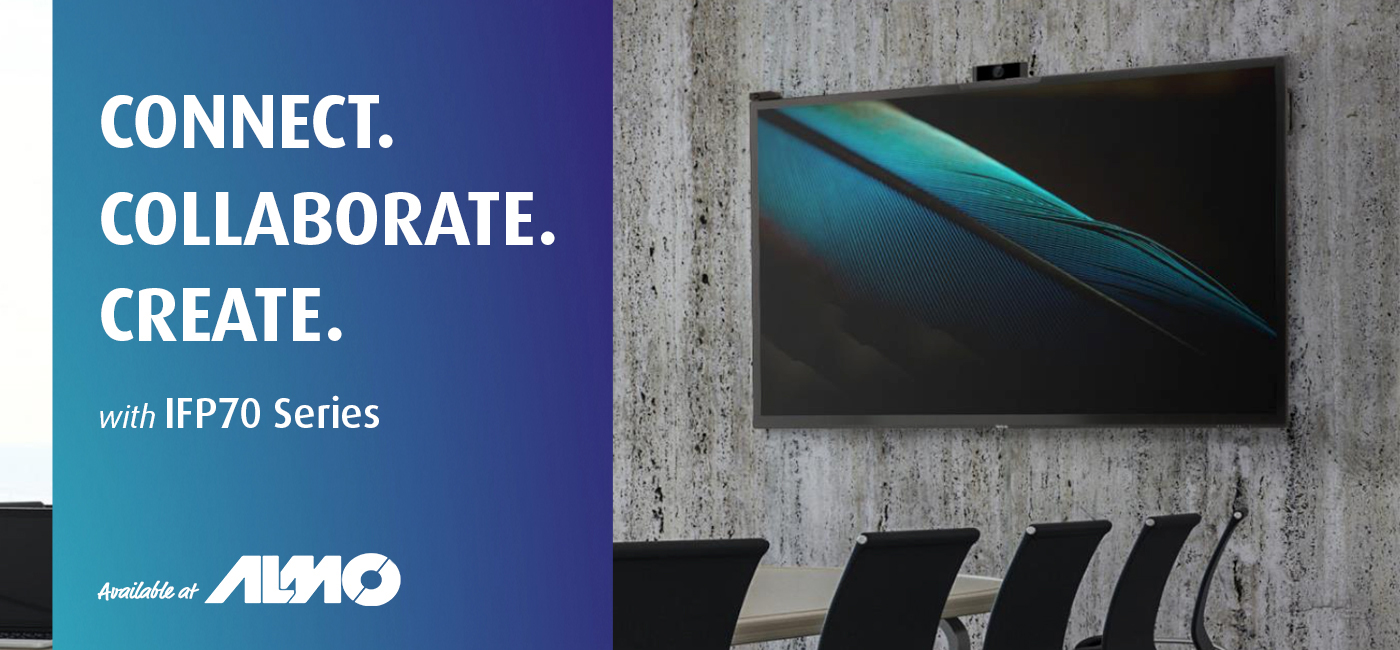 The industry's first interactive flat panels (IFPs) were a big deal, helping classrooms and businesses transform thinking and productivity. Every year, interactive displays got bigger, brighter and more affordable. But eventually, the industry sought to do more — it hoped to make IFPs more versatile and more effective. Now, interactive displays are promising to be all-in-one solutions for the modern collaboration space. A particularly notable evolution in this space is ViewSonic's latest ViewBoard series, a beautiful solution designed for seamless integration into your conference room infrastructure. The ViewSonic IFP70 Series is here, and it's better than ever.
What Does "All in One" Actually Mean?
When we say the ViewSonic IFP70 Series is an all-in-one solution, here's what we mean: The 4K Ultra HD (3840×2160 resolution) series is both an interactive display/whiteboard and a built-in videoconferencing solution in one — all hardware and software included.
"The ViewSonic ViewBoard IFP70 series is our most innovative enterprise-grade interactive flat panel display line to date," said Andy Chien, product marketing manager at ViewSonic. "We took all the necessary steps to solve the modern conference room challenge with the most advanced technologies, while simplifying typical collaboration complexities. The sleek form-factor and bezel-less frame also allows it to be designed into innovative and contemporary environments."
The reason it's built as an all-in-one solution is because, more than ever, the technology in the AV industry is being driven by the end consumer's need — the AV end user today is asking for more simple systems with multiple capabilities in one product. They don't want to have to buy two systems when they could just buy one. In addition to being a true collaboration board, ViewSonic's IFP70 Series is even more versatile than its previous IFPs — the display allows users to securely connect to their meetings directly on the display. So, no more complex puzzles trying to find the best display to go with the best conferencing software to go with the best speaker and microphone. The IFP70 Series has it all.