LG OLED Canyon Impresses CES Crowds
Showcasing its 92-foot LG OLED Canyon at the 2018 Consumer Electronics Show, LG highlights its video capabilities to a consumer audience.
Leave a Comment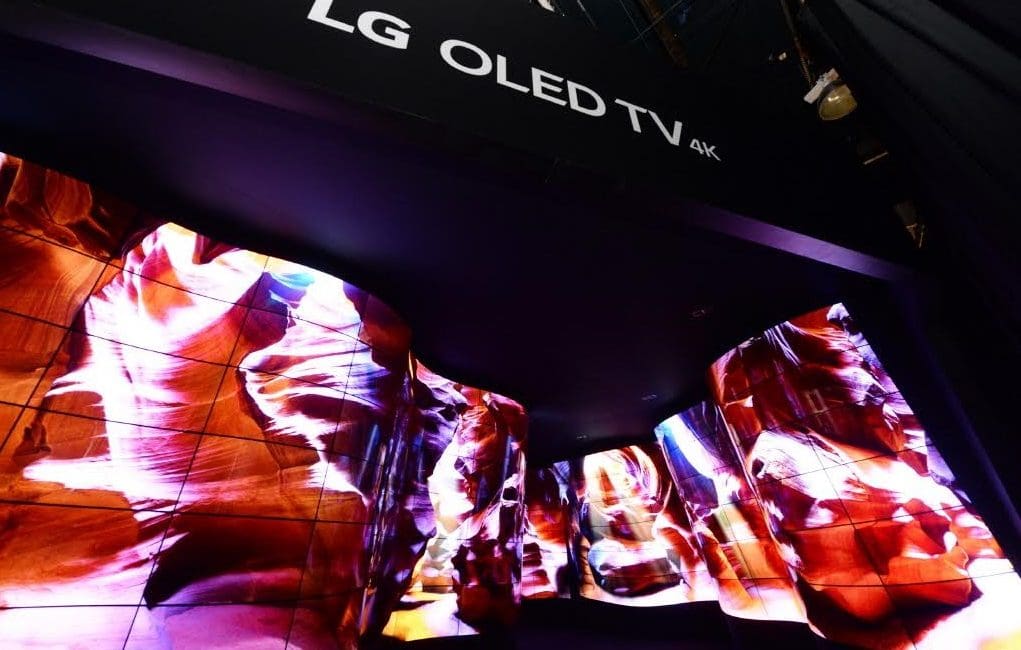 Leveraging its state-of-the-art organic light emitting diode (OLED) technologies and its commercial designs, LG is showcasing its "LG OLED Canyon" exhibit at the 2018 Consumer Electronics Show (CES).
The winding, 92-foot long "LG OLED Canyon" incorporates 246 LG Open Frame OLED displays in concave and convex configurations to enable the tens of thousands of CES attendees to see OLED implemented in solutions other than TVs.
LG explains that its OLED technology employs self-lighting pixels that provide exact control of image brightness and quality. The company also points out its OLED design also employs a self-contained light source that eliminates the need for external light sources.
LG says its Open Frame OLED products provide professional integrators with a display solution can be used for a variety of business-to-business applications, including digital signage.
LG OLED Canyon Impact at CES 2018
Welcoming booth visitors to its booth, the LG OLED Canyon utilizes 90 concave and 156 convex Open Frame 4K Ultra HD screens.
In the LG CES booth visitors walk through the 30-yard twisting canyon trail and are shown an array of images that are produced by a total of 2 billion self-emissive OLED pixels. The company augments the visual experience of the LG OLED Canyon with Dolby Labs' object-based Atmos surround sound technologies.
The company notes that its consumer 2018 OLED line of 4K Ultra HD televisions offer Dolby Atmos compatibility to provide homeowners with the latest in home theater technologies.
Other commercial products LG is showing at CES 2018 include its 2018 family of OLED commercial displays that includes its Wallpaper and Wallpaper-In-Glass models. LG is also showing video-wall solutions, as well as its Dual-View Flat and Curved Tiling models.
LG's 2018 CES exhibit can be found in the Las Vegas at the Las Vegas Convention Center (LVCC), Central Hall booth number 11100.