Philips Professional Display & Meetio Provide Turnkey Meeting Room Systems
Philips Professional Display Solutions partners with Meetio to provide users with turnkey, bundled solutions for meeting room management.
Leave a Comment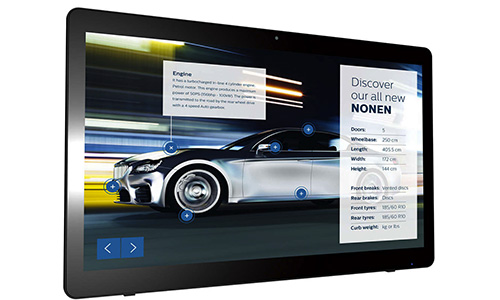 Philips Professional Display Solutions partners with Meetio to provide users with a choice of preconfigured bundled meeting room packages.
Philips says the newly formed partnership between the two manufacturers combines its T-line series of displays with Meetio's room management software that as businesses increasingly rely on global communications, the more conflicts occur with scheduling difficulties.
The collaboration between the two companies is designed to solve these problems by providing users with a turnkey choice of meeting room systems that facilitate non-conflict room bookings.
"We are thrilled to be partnering with Philips Professional Display Solutions to solve this common challenge for businesses," says Johannes Bolvede, co-founder and CEO of Meetio.
"Their easy-to-use, trusted commercial monitors offer a quality visual experience that pairs perfectly with our software to end meeting mismanagement."
Philips & Meetio Bundle Philips 24T Display
These newly developed meeting room bundles will be available to users in North America, and Philips emphasizes the collaboration between the two companies also benefits distributors who no longer need to sell separate hardware and software products.
Outlining the bundles and their features, Philips points out the packages offer these benefits:
Integration with Outlook and other popular calendar programs
Smartphone app to enable users to easily access meeting room information
At the heart of the systems are Philips 24T and 10T displays
The 24T and 10T incorporate CMND & Control, Android 7 SoC, as well as native and web apps, and built in cameras and microphones
The systems are supported by three-year warranties
Related Commercial Integrator Content: 5 First Steps to Better Audio Video Network Security 
"Philips stands behind collaboration and innovation; anything to tackle challenges our customers are facing on a daily basis," adds Joseph King, senior director, commercial displays, North America, Philips Professional Display Solutions.
"Partnering with the best software solution providers such as Meetio, we are offering our customers a simplified approach to workplace collaboration."