5 Tips for Selecting an LED Display for a Sports Event
How do you choose the best LED display for sports rental events? Here are five quick tips for your next project.
Leave a Comment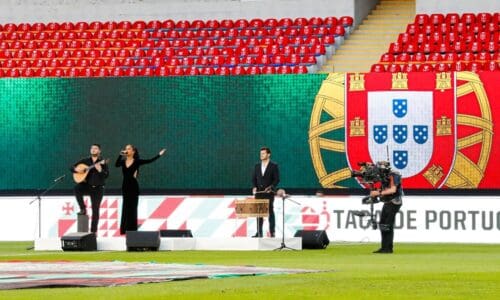 In sports events, a variety of LED display applications can be seen everywhere in the stadium, they provide great possibilities for sports applications whether indoors or outdoors.
The LED display are not only applied at the game site, but also used in entertainment activities related to the sports event, such as sports stage, fans zone, award plaza and other scenes. The LED display can cover all the spectators in the stadium, which plays a very important role in driving the atmosphere.
So, how to choose the best LED display for sports rental events? Here are five tips:
1. High brightness, high contrast and high refresh rate
During the summer time when facing direct sunshine, the LED display needs high brightness, high contrast and refresh rates to run smoothly and display a better image.
2. High protection.
To support changeable weather and various outdoor environments, the LED screen needs to be equipped with better heat dissipation, IP65 and V-0 fire rating.
3. Stable and reliable.
The higher thrust of the LED lamp is required to keep the better anti-collision ability for the rental events, and guarantee the safety of transition and installation. At the same time, the double backup is an optional choice to keep the stable and reliable operation of the screen.
4. Easy transition.
The LED display must have the features of a quick disassembly, assembly and trailer installation. It's needed for easier transportation and operation from one events to the next event.
5. Support changeable stage design.
Aside from the sports event itself, activities around it like the fan zone, cheer party, award plaza may require an LED screen, which your LED display solution must able to adapt to the changing design.