Christie Laser Projectors Illuminate Korea's First Immersive Media Art Exhibition
2021 Delight Seoul exhibition celebrates Korean culture with 11 zones highlighting the work of Seoul-based artists from various fields.
Leave a Comment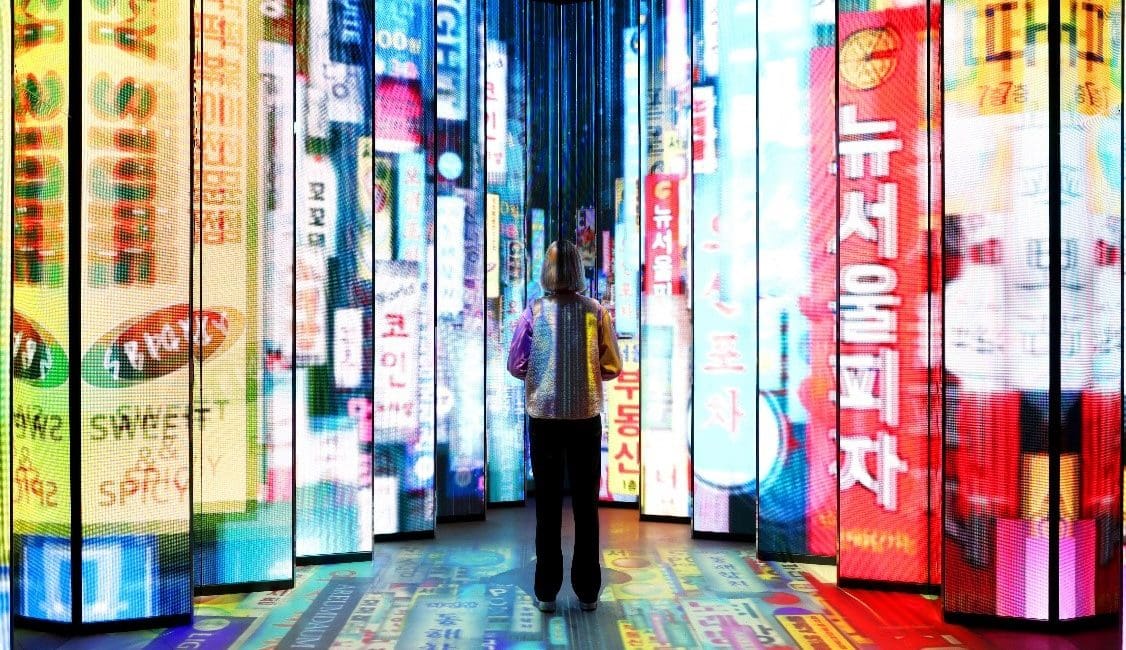 Christie 1DLP laser projectors are wowing visitors with spectacular visuals at South Korea's first immersive media art exhibition that celebrates Korean culture, with the nation's capital selected as its main theme.
Titled 2021 Delight Seoul, the exhibition is organized by media production firm Design Silverfish, which has been working closely with Christie since the 2012 Yeosu Expo.
It is currently held at Insa Central Museum until June 30 and comprises 11 exhibition zones featuring the works of Seoul-based artists from various fields.
Each zone showcases various aspects of culture and daily life in the city through the use of technologies such as digital projections, virtual reality, augmented reality and holograms.
Related: Hunan Museum Uses over 40 Christie Projectors to Illustrate History at the Han Dynasty Tomb
As one of the main sponsors of this avant-garde exhibition, Christie supplied 24 D20WU-HS 1DLP laser projectors for digital projections in six exhibition zones. The projectors were installed by Christie's local partner, SNC Alliance Co., Ltd, which also provided technical support for this event.
"Korea has some of the world's best media technologies, but more can be done to share our wealth and culture," said Gyeong-tae Hong, CEO of Design Silverfish. "It is therefore timely to showcase our stories by infusing modern technology with rich Korean culture, using Seoul as the backdrop.
"Ironically, while the world is paying attention to Seoul, it is often overlooked by most Koreans because it is a space that's too familiar to us. I hope that this exhibition will be an opportunity to look back on our true nature by looking at our history, present, and future," said Hong.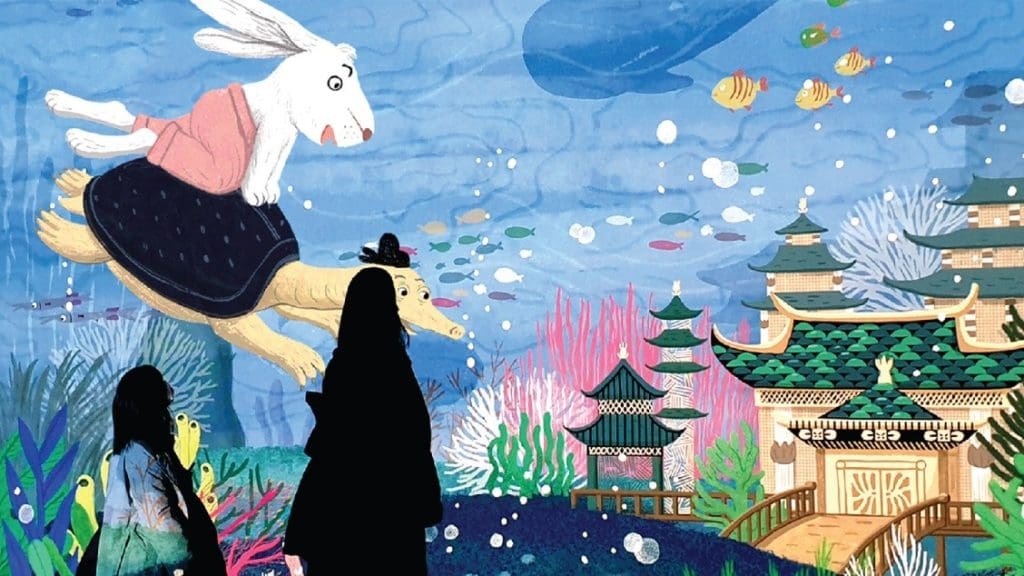 More About 2021 Delight Seoul Exhibition
"2021 Delight Seoul is an innovative and exciting exhibition that presents realistic content based on Seoul, the dynamic center of Korean culture," said Dong-woo Lee, CEO of SNC Alliance.
Visitors can enjoy detailed images by the Christie D20WU-HS laser projectors fitted on the ceiling in six exhibition zones, namely "Into the Mind," "Echo of Soul," "An Olden Tale," "The Story in Seoul" and "For Our Future."
In particular, six D20WU-HS projectors are deployed in "An Olden Tale" to deliver a slew of beautifully animated content, while panoramic images of famous landmarks in Seoul, such as Gyeongbok Palace, are displayed using 10 D20WU-HS projectors in "The Story in Seoul."
Lee noted that the SNC Alliance team had worked closely with Design Silverfish and the artists themselves to ensure that the projected visuals matched their artistic intent.
"We are delighted to be part of this creative exhibition that highlights the talents of Korean artists and the beauty of our nation's capital," said Paul Lee, enterprise sales manager for Christie Korea.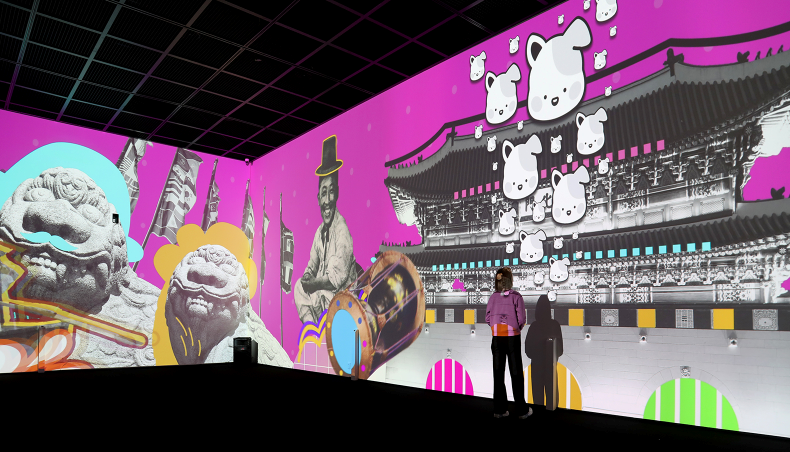 If you enjoyed this article and want to receive more valuable industry content like this, click here to sign up for our digital newsletters!