Lighten Up Albuquerque Brings Mapping and Projection to the City's Landmarks
Lighten Up Albuquerque focuses on energy, light, community, sustainability and play through the use of Epson projection-mapping technology.
Leave a Comment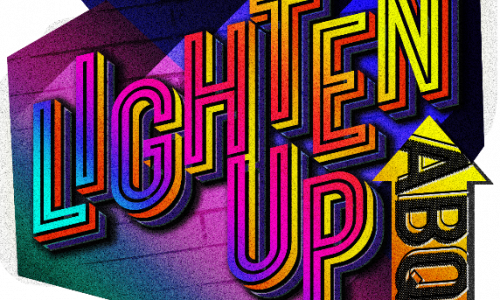 Electric Playhouse, The City of Albuquerque and Epson will sponsor Albuquerque, N.M.'s first citywide projection-mapping event, Lighten Up Albuquerque, from Jan. 3 to Feb. 1.
"As the light returns and as new year hopes, resolutions and dreams shine, Albuquerque is alive with the energy of the future–powered by a sustainable ecosystem and economy as well as the playful enthusiasm of city residents and all New Mexicans," the event announcement says.
"This is a time to think big, share light, and set a tone," according to the Lighten Up Albuquerque announcement.
In this spirit, every Friday for four weeks and culminating Saturday Feb. 1, Electric Playhouse will map and project artwork from a different artist onto a city building, monument, or other location with creations that express the themes of Energy, Light, Community, Sustainability and Play.
The event launches at the historic Pueblo Deco landmark Kimo Theater on Central Avenue:
Friday Jan 3 from 7 to 9 p.m.                          Kimo Theater    Artist:  Bill Pritchard
Friday Jan 10 from 7 to 9 p.m.                        Location ?          Artist:  Katy Parsons
Friday Jan 10 from 7 to 9 p.m.                        Location ?          Artist:  Britney King
Friday Jan 17 from 7 to 9 p.m.                        Location ?          Artist:  Plant Dat
Friday Jan 24 from 7 to 9 p.m.                        Location ?          Artist:  Brian Carlson
Saturday Feb 1 from 5:30 to midnight          Electric Playhouse:
Morgan Barnard & Team Electric Playhouse
Behind Lighten Up Albuquerque
Albuquerque officials have provided permitting for city-owned locations along with additional assistance to the project, while Epson has provided equipment that includes four large-venue, high-lumen projectors with different lens options to accommodate various locations.
Epson is also providing key technical advice and support to produce the best results for the city.
Electric Playhouse has grown through the city's One Albuquerque Engage program in downtown Albuquerque to a new 24,000-square-foot location in 15 months, with support from the city and the greater community.
"Even as we finish building an enormous all-ages playhouse on Albuquerque's west side, we continue to pursue a variety of ambitious creative visions," said Electric Playhouse CEO John-Mark Collins.
"We have projections at the new 'Seeing Beyond' exhibit at The Georgia O'Keeffe Museum, the world's largest interactive sandbox at ZeroSpace in Midtown Manhattan, and are working on a mind-reading brain exhibit in Las Vegas–with more to come," he said.
"Albuquerque is our home, however, and we're producing our grandest event for the new year in the heart of the Duke City," said Collins.
"We are excited to work on this project and provide our technology and support for the artists to project their creativity in a larger-than-life experience," said Ramzi Shakra, product manager for large venue projectors at Epson America, Inc.