Maxell Officially Takes Over Hitachi Projector Line
Maxell rebrand of Hitachi projectors part of process that started in 2013 when it bought factory and continues its transformation from consumer brand.
Leave a Comment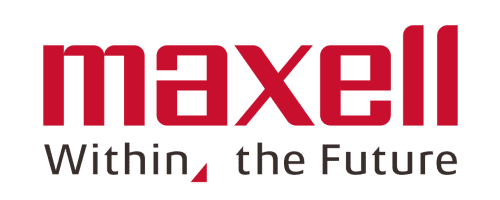 One of the worst-kept secrets in pro AV became official this month when Hitachi projector line took on the Maxell brand as part of a transition that began in 2013 when Maxell bought the Hitachi factory.
The rebranding of Hitachi projectors with the Maxell name continues a transformation of the brand that was known in the 1970s and 1980s largely for consumer electronics such as cassette tapes. At that time, the company was about 70 percent consumer-based.
Today, it's about 70 percent commercial, says Ray Soltys, director of sales for Maxell Corporation of America's business solutions division.
In addition to projectors in K-12 and higher ed markets along with houses of worship and the corporate spaces, Maxell also manufacturers cell phone batteries, back-up cameras for cars and tire pressure monitors. The company is launching a lecture capture offering, among other products, says Soltys.
"We're a bigger fish in the same pond," says Soltys of the transition from Hitachi, a company with about 300,000 employees, to Maxell, which has about 4,000 employees. "There's going to be a lot more investments in what we're doing."
Inside the Transition to Maxell
Soltys and his team first started telling customers about the transition to the brand in January and talked about it during InfoComm 2019 in June as well.
"It's about education," says Soltys.
Other than some confusion about part numbers and names, "the market has accepted the brand and there hasn't been much change in how we do business," he says.
"Everything is remaining the same. The products that were Hitachi products are now Maxell products. They have the same capabilities and the same price. The only difference is the name on them now. Our customers are comfortable knowing they'll be working with the same people as before," says Soltys.
As part of the transition away from projectors, Hitachi will focus on social innovation initiatives including IoT, robotics, and the cloud.
Hitachi programs, pricing, staff and warrantees remain the same, and Maxell will honor any warrantees from before the change.
That includes loyalty programs for house of worship and education customers, such as the OneVision and OneVision Kids programs.